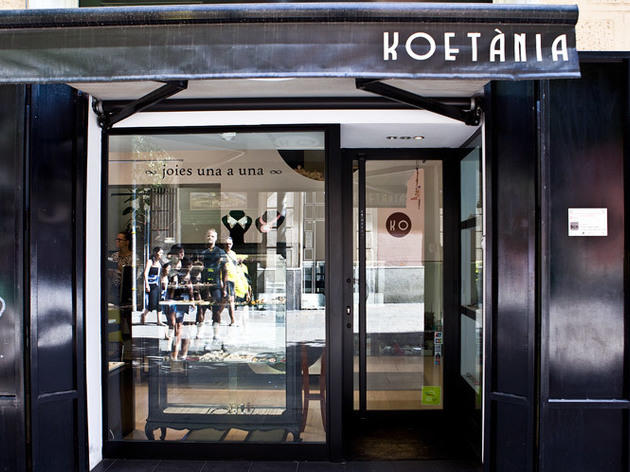 1/6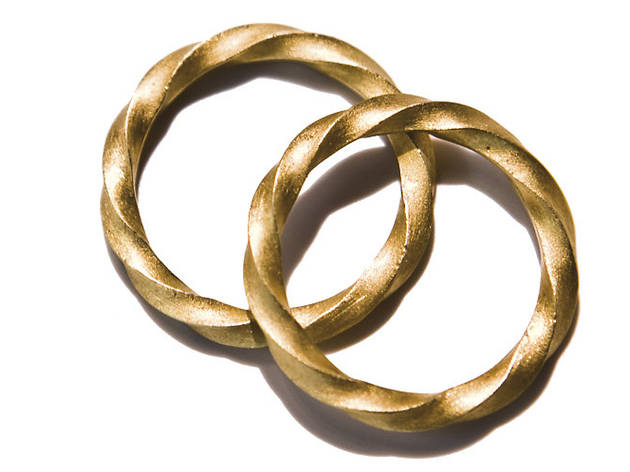 2/6
310 euros
Si busqueu una aliança diferent, feu un cop d'ull a l'extens catàleg de Koetània. Aquest és un disseny extrem, una aliança d'or de 18 quirats en versió 'salomònica'.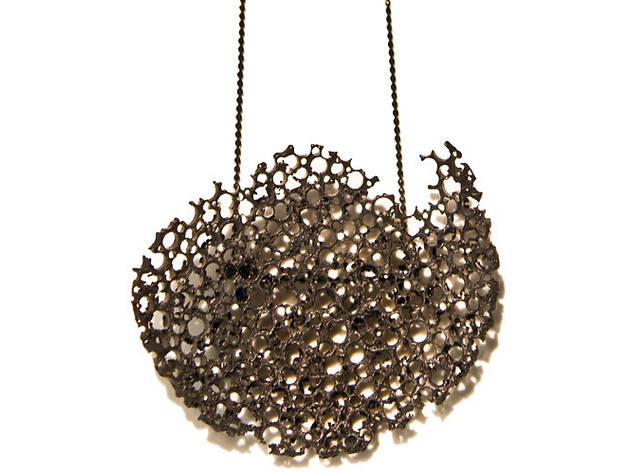 3/6
215 euros
Les joies d'Emilie es caracteritzen pel traç orgànc i, en la col·lecció que presenta a Koetània, per l'ús de plata pavonada. El metall fosc és el nou brillant.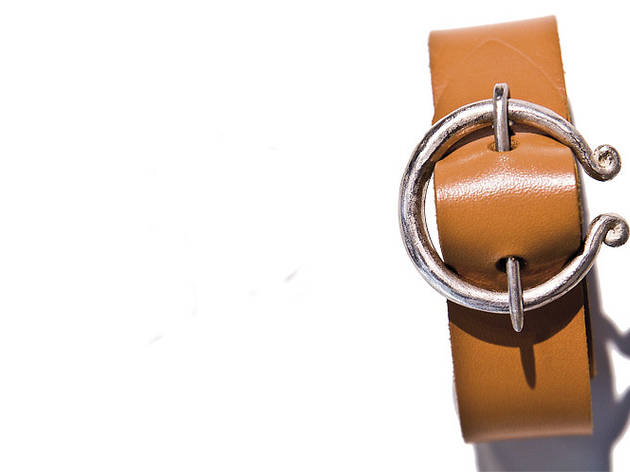 4/6
88 euros
Els ideòlegs de Koetània creen peces pròpies sota el nom de Marutadas i Daniel. En aquesta polsera de pell unisex, el Daniel recupera la fíbula com a element ornamental.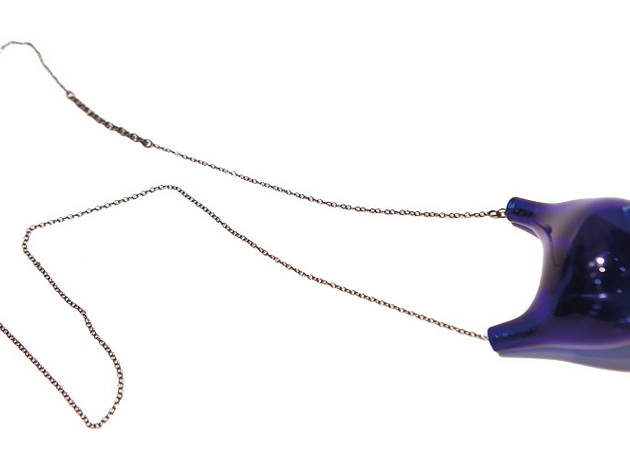 5/6
140 euros
El vidre és un dels elements essencials de les peces de Martina Pont, que proposa una suggeridora bombolla de Pyrex en color Klein per lluir al coll.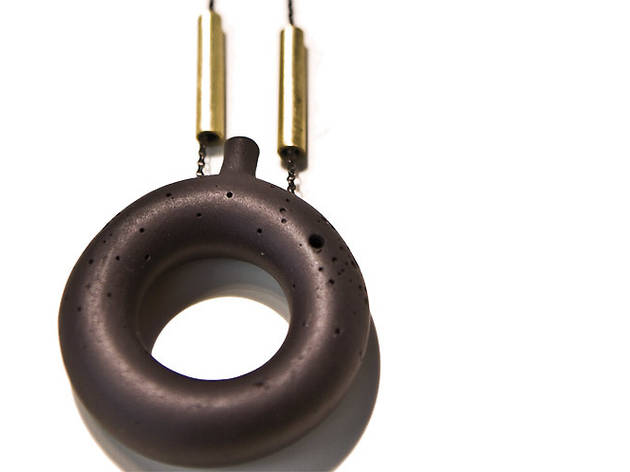 6/6
120 euros
El collaret amb aires industrials (i neumàtics) de Trinidad té molta corda. L'ha fet amb ceràmica negra i incorpora cilindres de llautó.
The jewellery shop owned by sculptor Daniel Bellido and architect Marta S. Blanco, Koetània, specialises in tailor-made pieces. A stone, a bit of glass, your granny's pendant and even a word game – anything goes as an ingredient to create a new story in jewellery. They're also big on creating wedding rings that are far from conventional.

Marta and Daniel's interest in contemporary jewellery has also turned Koetània into a meeting point for some 20 designers with different languages ​​and styles, where they can create and produce one-of-a-kind, experimental and artisanal pieces. Among them are Pilar Coter's works in porcelain, re-created tree sections from Dalia Jurado, Amalia Rojo's minimalist geometries, and Lluís Duran's jewellery with modernist influences.

What also makes the shop on C/Blai stand out is the space itself, with the glass wall that lets customers see all that's going on and brings back a more direct contact between designer and client.
Venue name:
Koetània
Contact:
Address:
Blai, 28
Poble-sec
Barcelona


Opening hours:
Dl., de 17 a 21 h. De dt. a dv., de 10 .30 a 14 i de 17 a 21 h. Ds., d'11 a 14 i de 17 a 21 h
Transport:
Paral·lel (M: L2, L3)
You may be interested in: