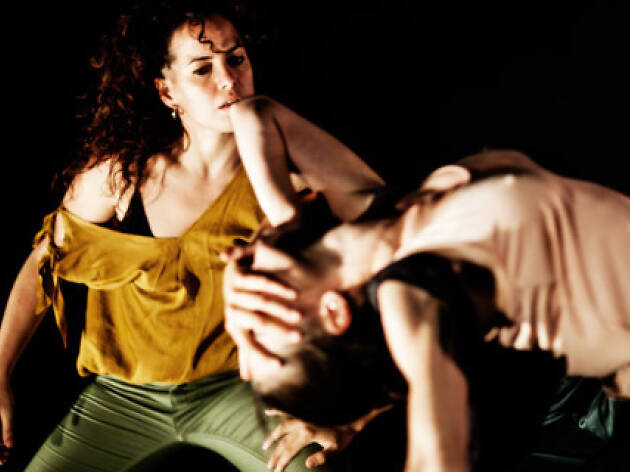 This difficult but necessary performance examines different forms of sexual violence and what it means for those who suffer it
Authors and direction: Les impuxibles (Clara Peya and Ariadna Peya), Carla Rovira. Text and dramaturgy: Carla Rovira. Performers: Ariadna Peya, Clara Peya, Júlia Barceló, Olga Lladó, Maria Salarich.
Aüc is what is felt between the seams of silence and rage. It is the silenced scream or lament in our everyday lives. It is an uncomfortable but necessary place. This show deals with the forms of sexual violence, invisible due to ignorance, connivance or terror, that are diverse and far more widespread than we care to imagine. The audience is invited to inhabit this Aüc, in a revolutionary act in which five actresses share their stories and experiences in order to change everything and dispel the fear.