Grec 2015: The Civil Wars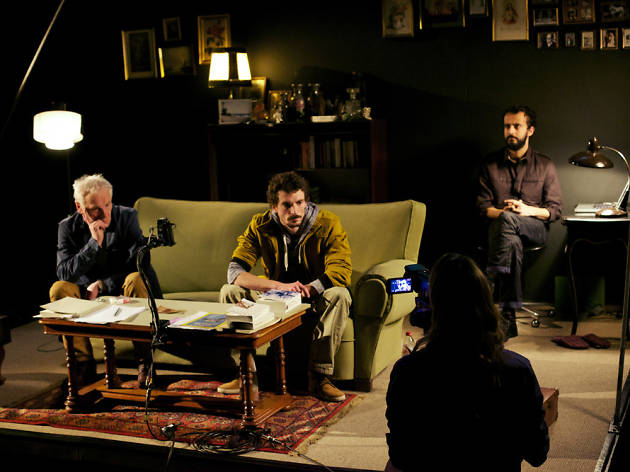 The story of a Belgian Salafist who flees his country to support the creation of an Islamic caliphate is the starting point for this piece.
Concept: Milo Rau. Text and direction: Milo Rau. Text and performance: Karim Bel Kacem, Sara De Bossche, Sébastien Foucaul, Johan Leysen.
The story of a Belgian Salafist who leaves his country to help create an Islamic caliphate is the starting point for the stage portrait that Milo Rau makes of Europe today. In his theatre, Rau specialises in on-stage analyses of reality. The director uses the experiences of four actors, inviting them to explore their own biographies in a very personal way. What they tell us enables us to trace and understand the changes that have taken place in Europe in recent decades. These personal stories build up a fresco that talks to us about our society and an old Europe that is, perhaps, nearing its final moments, with no one able yet to say what will come after. (In French and Flemish, with Catalan surtitles.)