Heads up! We're working hard to be accurate – but these are unusual times, so please always check before heading out.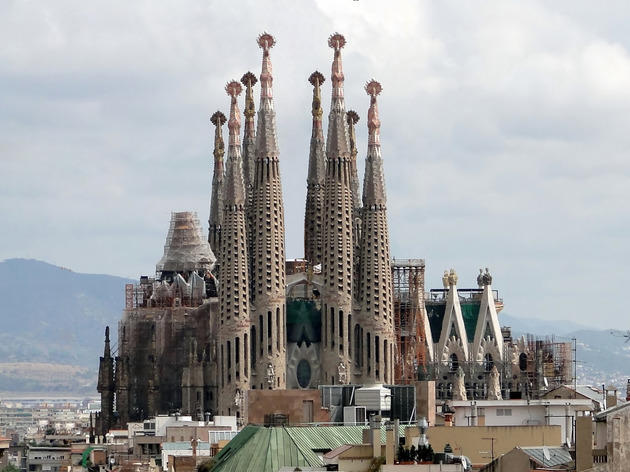 Barcelona inventions
The Sagrada Família isn't the only thing to come out of Barcelona. From lollipops to chairs, these inventions were made in Barcelona to make life that much better.
Barcelona has a lot to boast about, including inventions! OK, so maybe some aren't great feats of engineering, but they've definitely made our lives easier or more fun. We give you the most popular inventions made in Barcelona. Let us know if you can think of more.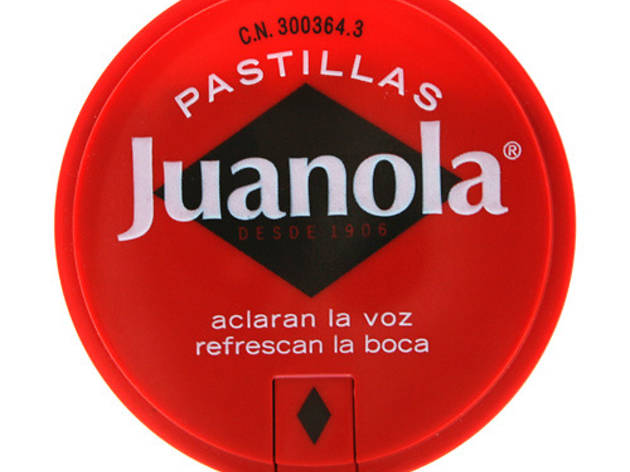 Born in 1906 in the Gràcia district, Juanola mints have since spared millions from the horrors of bad breath and coughing attacks during plays and concerts. There have also been many a row over these little white saviours: when you offer one to a friend, they always end up with a handful. But time has taught us to just leave it alone, as it's extremely bad form to try to repo the extras.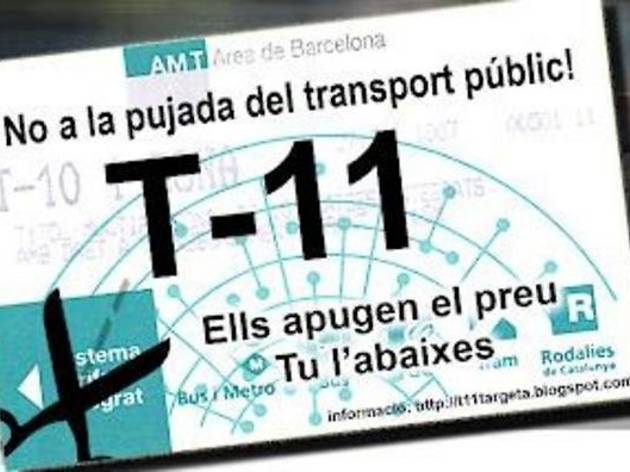 This post-individualist idea is designed to get the most out of transport cards, and share the love with your community. Once you've used up the 10 trips on your T-10 card, you leave the card at your last stop, where someone else can use it with the time remaining for a transfer. They get to ride for free while you get to do your good deed for the day. You can also send a tweet to let others know where it is, but if you do that you run the risk of sainthood.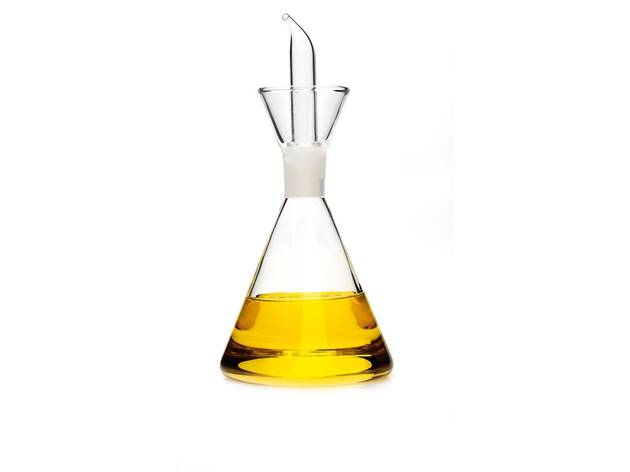 Marquina oil/vinegar cruet
What's more annoying than a slippery cruet? That must have been what Rafael Marquina had at the top of his list of peeves when he came up with his no-drip cruets in 1961. They're still a bit hit in homes because they really work, as proven by butterfingers around the region and the world, and they're easy to refill. What else could you want? Lights? Baskets? Silverware? Marquina came up with some of those, too.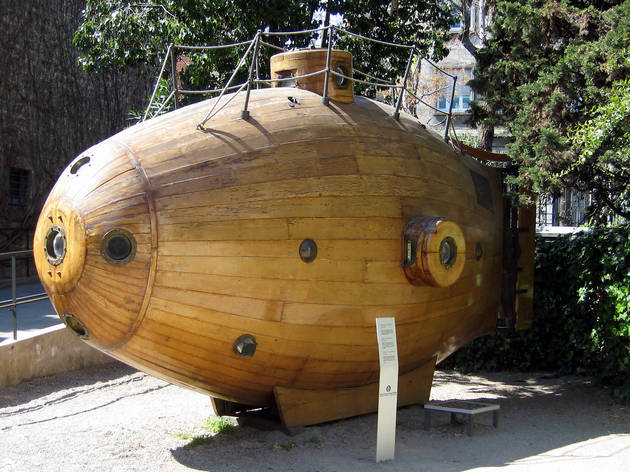 Hey! We're not just a little village of people puttering around in the kitchen. Also among our top inventions is a submarine! Invented by Narcís Monturiol, from Figueres, the craft was tested in Barcelona in 1859 and Elizabeth II promised to finance the development. We're expecting that check from Madrid any day now....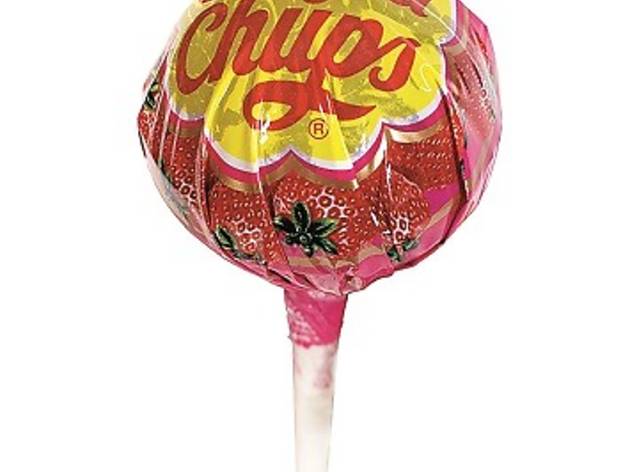 A direct correlation has been found between the level of a person's mood and the amount of Chupa Chups they have. So everyone's thankful that in 1958, the founder of the Chupa Chups company bought the patent of a sweet that was already being manufactured in Barcelona, ​​in Can Reñé. The big idea was that eating sweets stuck on a stick would keep kids' hands and everything they touch sticky-free. The idea caught on, and Chupa Chups are still all the rage. Fun fact: master or surrealism Salvador Dalí himself designed the logo!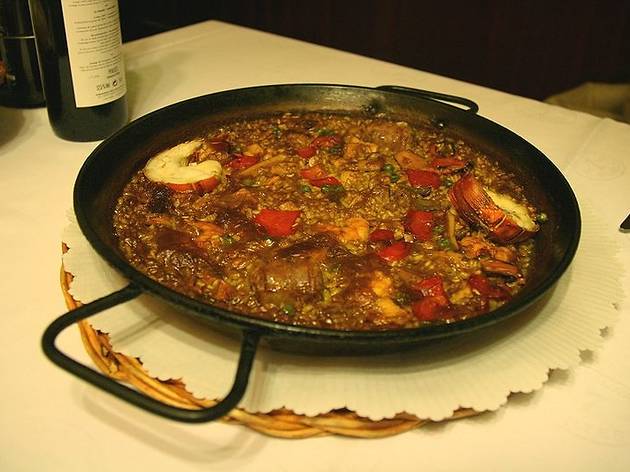 Shell-free seafood paella
Turns out it's not just finicky foreigners who don't like to get their hands all messy when eating shellfish, but the Barcelonians would also rather not have to lick their fingers and use wet wipes at the end of every meal. At least, that was the case with Mr Parellada around the early 20th century. He simply found it disagreeable to peel prawns, fish out small bones and dig out of shells in front of the ladies he dined with at 7 Portes and Suís, and so he came up with the idea behind this fancy-schmancy rice dish that had all the fish but none of the mess.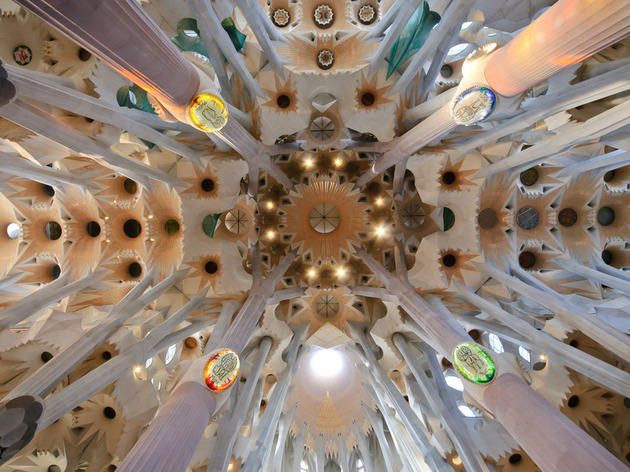 The great Barcelona ecclesiastic tourist invention. In addition to its architectural value, the best thing about the Sagrada Família is it's never going to be finished, so tourists visit and revisit the site to watch the ongoing transformation. But recently, and suddenly, it seems to be progressing rather quickly. Should we worry? If we build it will they stop coming? Barcelona tourism can breathe freely. That won't happen unless the builders actually start un-building.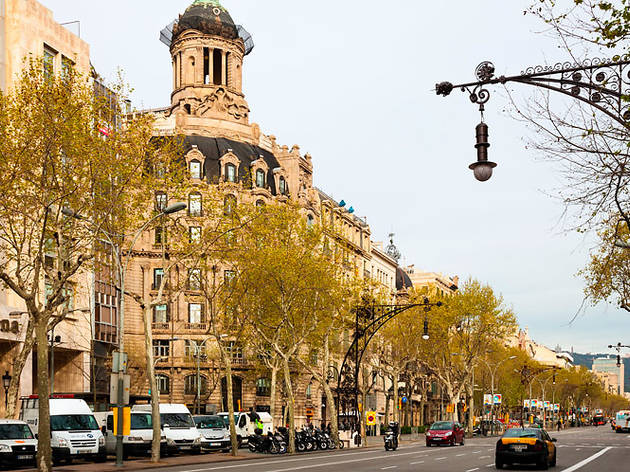 In the Catalan capital, the only natives who pronounce all the letters and sounds in a word are priests and perhaps a few professors of the Catalan language. Everyone else talks 'xava', which is a word that started out as slang, meaning something like 'guy', but now has come to mean 'slang' itself. It's a way the Catalans have of pronouncing words with more open vowels than the priests and professors would approve of, and one wonders if it came out of the anarchist past of the city.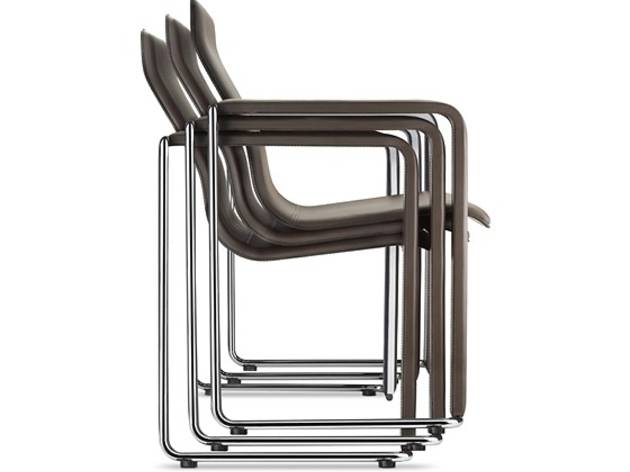 Designed by Antoni Bonamusa and Figueras International so that the UN delegates in Geneva can sit in the Human Rights and Alliance of Civilizations Room, which, by the way, features a stunning ceiling dripping with colour designed by Miquel Barceló (Mallorca, 1957). As far as human rights goes, we got it right in the decoration department.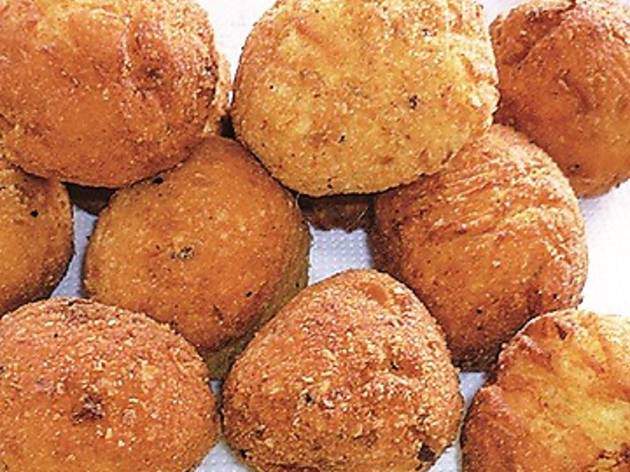 Don't run screaming, this bomb is only explosive in taste. The famous tapa invented in Barceloneta, one of the most heavily bombed areas of the city during the Civil War, is a spicy potato-and-meat treat. In less politically correct times, there were three variations, depending on how spicy you wanted it: the lady, the queer and the macho man.