Christmas 2016: A space to dream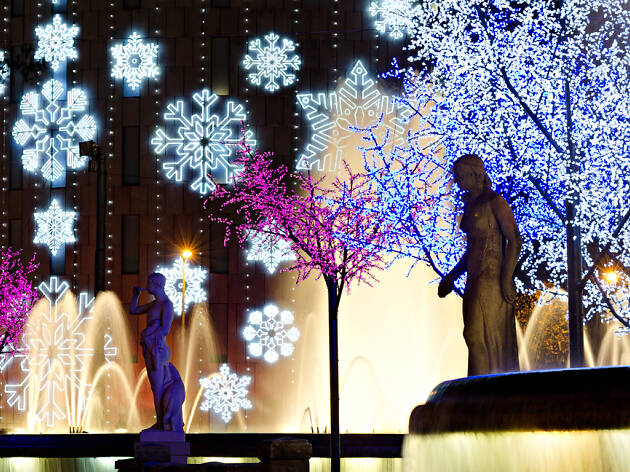 This year, from December 17 to January 4, Plaça Catalunya becomes 'a space to dream'. You'll find loads to do related to Christmas, with all kinds of activities presided over by a great mechanical dancer who comes out of her box to signify the start of the activities, and who returns at night when the day's entertainment and cultural events come to a close. The programme of events is divided into different areas, such as the second edition of the Responsible Consumer Fair. Economia Social i Solidària invites some 60 companies and organisations of social and solidarity economy to exhibit, sell and discuss their services and products so that the public can participate and practise being responsible consumers and consumers of what's on offer locally.

You'll also find 'The people's platform' in the city's main square (Dec 17 to 31) – a stage for small-format shows, talks, workshops and presentations. Around the dancer you'll find illuminated dream catchers that invite everyone to write their dreams down and hang them up; a big Christmas snowball where you can see what it's like to be inside one; 'The house of dreams', an old wooden house hidden inside a mystery that only the lucky who figure out how to enter can get in. When the day turns to dusk, the twin fountains in the square light up and dance to the sound of music, with a show created for the occasion. The final days of activities in Plaça Catalunya (Jan 2 to 4) are for the little ones to look for the royal pages, who will help them get their letters to the Three Kings in time for Kings' Day on January 6.