De flor en flor: Barcelona Flower and Garden Festival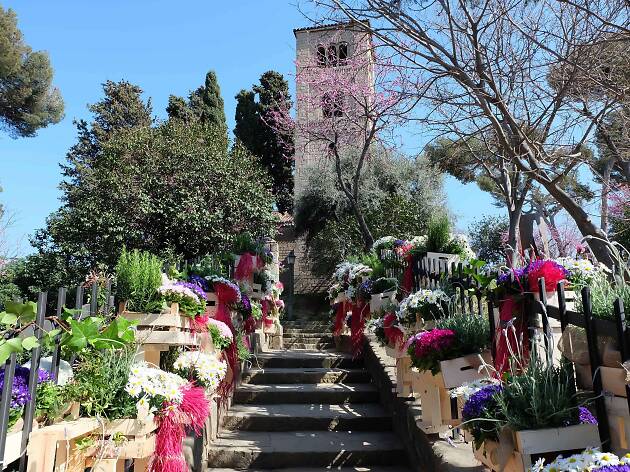 Poble Espanyol celebrates spring this year with a big festival full of colour. 'De flor en flor' ('From flower to flower') is the name of this festival of flowers and gardens celebrating its second year in Barcelona. The five-day festival (April 13 to 17) for the senses features floral arrangements everywhere, and a long list of activities for the whole family: an orchid show from the Catalan Association of Friends of Orchids, a bonsai exhibition from the Jardí Botànic and the Catalan Association of Friends of the Bonsai, a rose display from the Sant Feliude Llobregat Friends of Roses, another exhibition related to the flower world from the Association of Watercolourists of Catalonia, a quick-paint contest for kids and adults, and live music.

You'll also find workshops with a plant or gardening theme, and kids can become familiar with the art of cultivating an urban garden.