Heads up! We're working hard to be accurate – but these are unusual times, so please always check before heading out.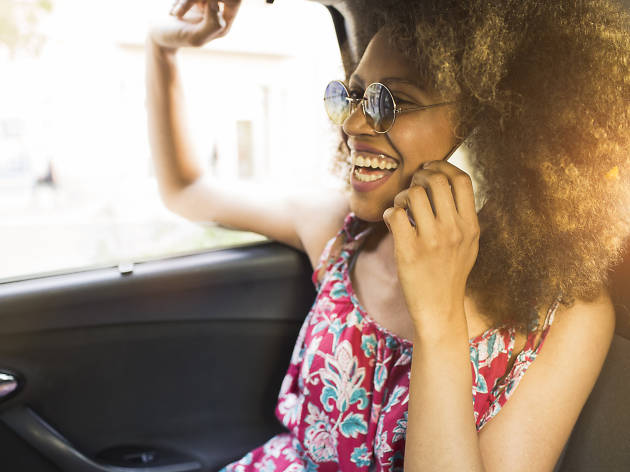 Design your perfect itinerary for the Gràcia festival
If you want to enjoy the most important summer 'Festa Major' in Barcelona, there's a smart way of doing it: planning your arrival and return with Cabify, and choosing an itinerary through its legendary streets
When August comes, they say that Barcelona empties but it's not so: it's true that there is less movement but a lot of people stay in the city because, even if you're on holiday, Barcelona in summer is a perfect place to be, have fun and explore the places you've not yet visited. It's also the season of neighbourhood festivals, such as the Festa Major de Gràcia, which will take place from 15 to 21 August. In fact, it's an unmissable event: you have to go for at least one day, explore the neighbourhood by wandering its most emblematic streets, all decked out imaginatively and creatively, stop off for a drink and a bite to eat, and participate in the open air activities. The best way to enjoy the festival is to spend several days there, but if time only allows for one, there's a smart way to organise it.
First, it's important to arrive and leave as comfortably and efficiently as possible, and no one does this better than Cabify: you can choose your vehicle, which will take you where you want to go and pick you up a few hours later without having to wait or find another busier and more uncomfortable means of transport. This way, you can follow an unhurried itinerary through Gràcia. Here we suggest one, north to south, so you don't miss a thing.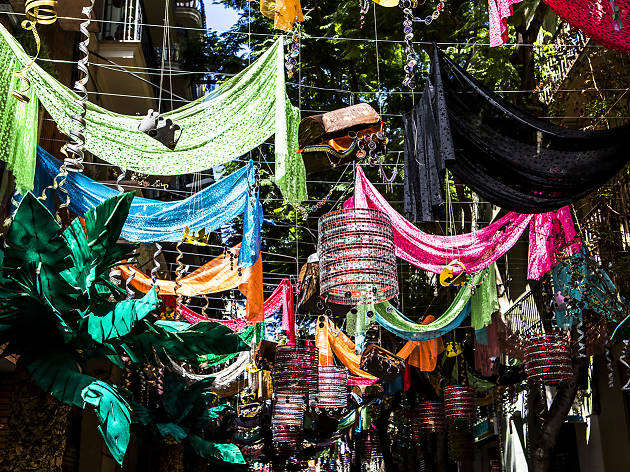 ©Maria Dias
As surprises are left until the end, we suggest you arrive in Gràcia from the north, via Plaça de Lesseps or Travessera de Dalt. If you start here, you can choose different southward itineraries passing though streets such as Carrer del Torrent de les Flors or Escorial, towards the centre of the neighbourhood. Gràcia, as you know, is something of a labyrinth, so choose one of these two options: use your GPS to reach the areas of Joanic or Gala Placídia, which are on either side, or just wander and guide yourself by instinct. But ideally you should continue through the centre, until you reach Plaça de la Virreina.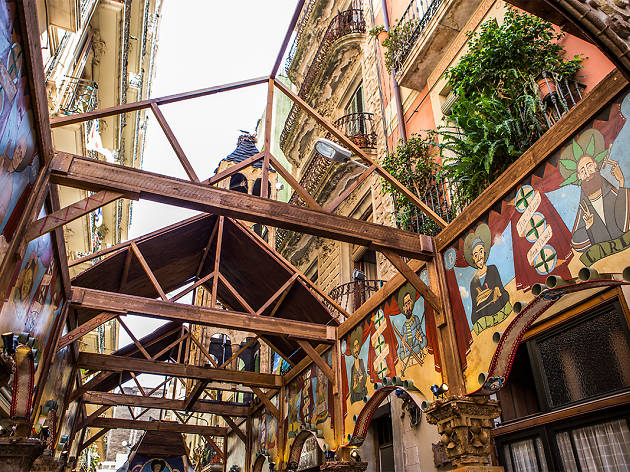 ©Maria Dias
Plaça de la Virreina is a place to pause and choose new routes and visit streets such as Berga, Pere Serafí, Travessia de Sant Antoni or Verdi, with nearby squares such as Plaça de Revolució or Plaça del Diamant. These are some of the best decorated and busiest parts of the neighbourhood, and where you can get a very clear idea of the architecture and layout of Gràcia. On every corner you'll find a bar to have a few tapas or a vermouth, and you'll fully experience the atmosphere and spirit of the festival.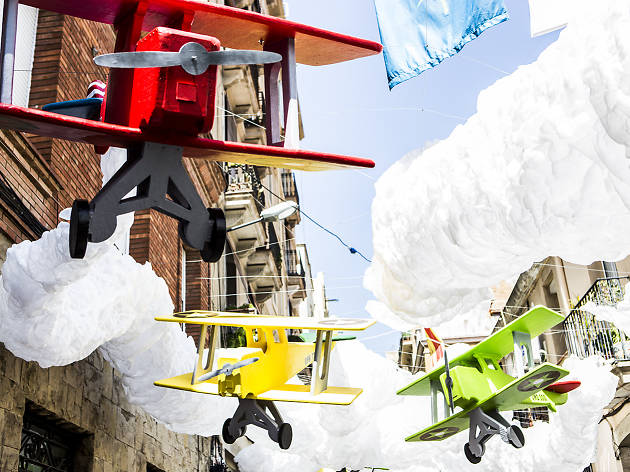 ©Maria Dias
An essential street: Carrer de la Fraternitat
The final stage of your itinerary involves a diversion to the right and south, but it's first important to go a little to the left and find Carrer de la Fraternitat, which is always one of the most lavishly adorned of the Festa Major de Gràcia and a regular winner of the prize for best decoration. Cross to the other side of Carrer del Torrent de l'Olla, as if going eastwards, and you'll find it very close to Plaça del Raspall. It's a small narrow street but always surprising.
©Maria Dias
Final stop in Plaça de la Vila
Plaça de la Vila will be the end of the itinerary, because it's the heart of Gràcia. You'll find other emblematic places of the neighbourhood nearby, such as Plaça del Sol, and lively main streets such as Progrés and Francisco Giner. Once you leave the square, which is the perfect place for a final drink or to play with the kids, take Carrer de Mozart, which is always attractively decorated, and you'll reach Carrer de Còrsega.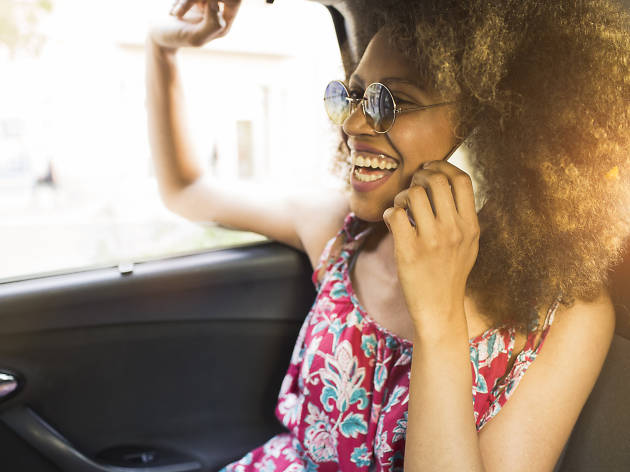 Tempura
How to arrive and get around
Gràcia is a neighbourhood of narrow streets and the best way of getting around is on foot, as it makes no sense to use a car. But to arrive here and return home, the best option is Cabify, because once you leave the neighbourhood and reach Carrer de Còrsega, you can have a vehicle waiting for you. A good option is to order your Cabify with origin or destination in this street. Moreover, Cabify has many advantages: you'll take the best route, with the music you like and the kind of car you choose (top of the range, with baby seats, and so on), payment couldn't be easier as the price is fixed before you get in the car, and on the journey water and Wi-Fi are always available. Fast, comfortable and safe, it will be your best ever Festa Major de Gràcia.