MACBA, celebrating 20 years with open doors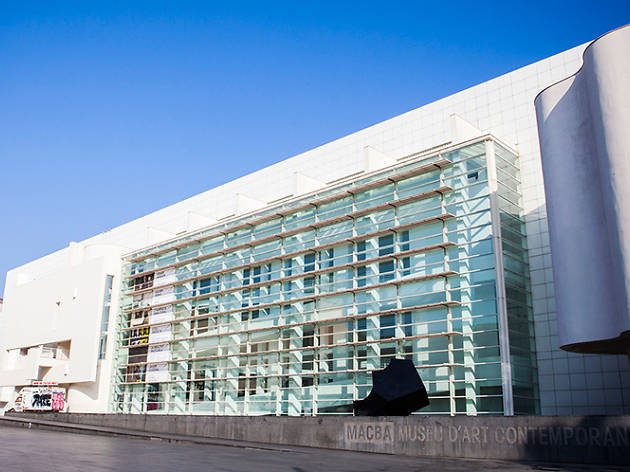 The Barcelona Museum of Contemporary Art (MACBA) celebrates its 20th anniversary with a day of open doors (that means free entry!), from 10am to midnight. All of the museum's spaces will be open to the public, including the Meier Building, the Research and Documentation Centre, the Chapel of the Angels, and the Convent's Exhibition Room. They'll also programme a series of activities to make this open day come alive.
In addition to the open day, starting from 6pm, part of the museum's façade will become a virtual screen where you'll see a projection of a selection of emblematic audiovisual works from the MACBA archives; every hour on the hour throughout the day, the MACBA's education team will be offering presentations and tours of the current exhibitions; the Registration and Restoration departments will also offer guided tours (you have to sign up in advance) to areas of the museum that are usually restricted, but will be open to the public for the special occasion; a special edition of 'MACBA for the family' with a series of family workshops; another special edition, this time of 'MACBA live' with dance performances from Les Filles Föllen (8pm) and their show 'Thanks for dancing', and concerts starting from 10pm with Internet2, Apronera and Flamaradas. To stave off the hunger with all these goings-on, you can hit the Van Van food market that set up at the museum from Friday the 27th to Sunday the 29th.