Mercè 2014: Open day at Palauet Albéniz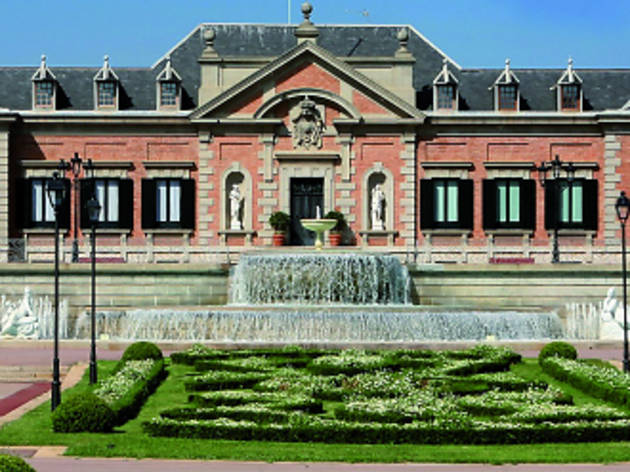 If you've never visited the Albéniz mansion, now's your chance. The Mercè presents this opportunity to visit the building that was constructed for the Universal Exposition of 1929 as a royal residence. Today it's used for receptions for VIP visitors, like you on the 20th and 21st, when you can admire the Imperial-style decor and a gorgeous room of mirrors. While you're at it, don't miss the Joan Maragall gardens that surround the mansion, a green area full of beautiful sculptures. This year, to cut down on queues, they're setting up a spot between the two entrances (Av del Estadi and Av dels Montanyans) where they'll give out tickets to get in every half hour, from 11am to 8pm. Not only that, but butlers and maids will be at your service to make the short wait even shorter.

This year the mansion is celebrating the fact that Barcelona is the Sardana Capital of 2014, and so you can see performances of the traditional Catalan dance in the amphitheatre of the gardens (Sat 12.30pm & 4.30pm; Sun 4.30pm & 7.15pm). Saturday the 20th at 1pm and again at 5pm you can also go to see Jordi Molina (tenor) and Pere Pau Ximenis (accordion) in concert. And during the whole weekend, from 11am to 8pm there will be loads of other activities, including a theatre carillon, a performance of music and movement, puppet shows and circus performances.