Mercè 2015: Circus at the Montjuïc Castle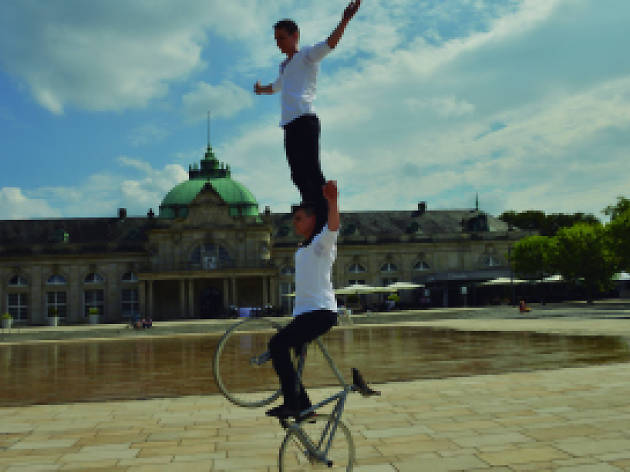 Under the name 'International Circus Combination', at the Castell de Montjuïc you can see acrobats, clowns, jugglers and other specialists in the circus arts who come from France, Finland, Germany and the United States, as well as a handful of Catalans. Ale Risorio, a clown who was born in Buenos Aires and lives in Barcelona, is the master of ceremonies, and students from the Rogelio Rivel Centre of Circus Arts will perform as well.

The main participants are the Circ Pistolet (Catalonia; balance boards), Jimmy González (France/Spain; juggling with mud), Wise Fools (Finland; triple trapeze), Felix & Flow (Germany; acrobatic bicycle) and Trío Anneaux (France/Spain/USA; Chinese acrobatic rings).