Mercè 2015: XVIII International Pyrotechnic Festival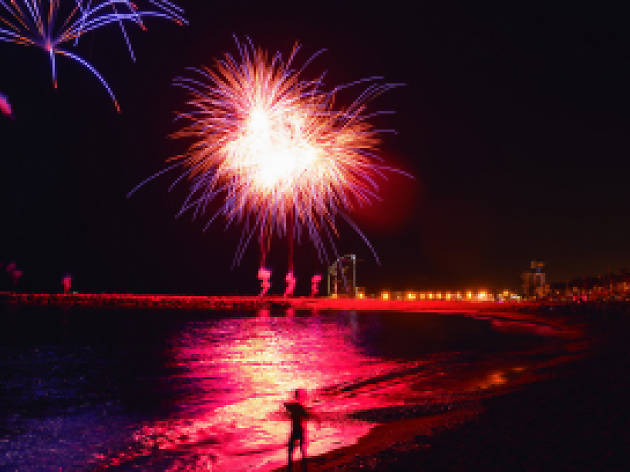 The first two nights of the city's big party are accompanied by fireworks shows on Barceloneta beach. The 18th International Pyrotechnic Festival is brought to you by two teams of experts who come from near and far for the occasion.

On Friday the 18th at 10pm, Pirotècnica Jordà, from the Balearic Islands, will be shooting off rockets for the first night. They've got more than 70 years of experience with special effects for the cinema, television and all kinds of shows, but their speciality are fireworks castles. Their signature is three palm trees that mark the start of the sequence.

On Saturday the 19th, also at 10pm, Fuegos Júpiter from Buenos Aires will show off how they earned their reputation throughout South America and at events in cities like Cannes, Geneva and Montreal. It promises to be a show with very creative fireworks that leverage the latest innovations in the field, all combined with music.