Morning Gloryville at Mercat de les Flors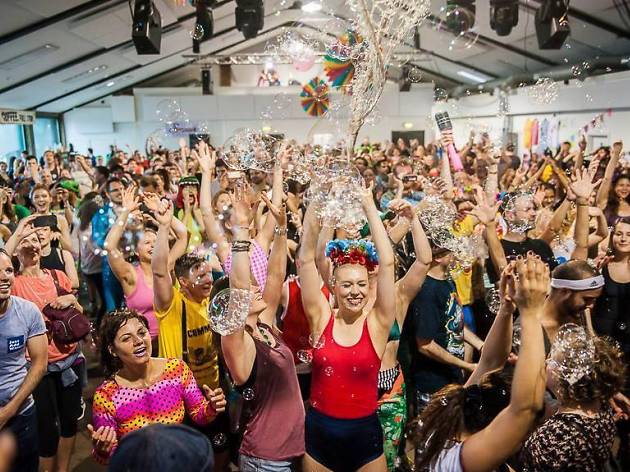 Morning Gloryville is an early-morning rave movement open to everyone, especially welcoming those who want an energetic way to start their workday. Dance to electronic music in creative and healthy environs. This time around the party kicks off with electrifying music, dances that help you unload your inhibitions, tasty breakfasts and massages.

The experience comes out of London in 2013 and has spread to New York, Paris, San Francisco, Dublin, Amsterdam, Tokyo, Sydney and Montreal. And this is the fourth edition in Barcelona, and the first at the Mercat de les Flors. From 6.30am to 10.30am, start your day with local and international DJs, various types of massage on offer (with six massage therapists specialising in different techniques), dynamic yoga sessions, consultations with Dr Amor (on matters of the heart), art shows, dancers and a dance floor. Morning Gloryville's goal is to wake up the body and soul for a positive, energetic day.