Heads up! We're working hard to be accurate – but these are unusual times, so please always check before heading out.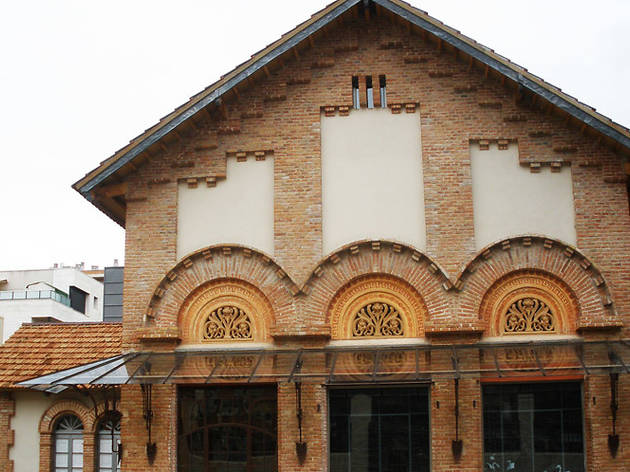 48 hours in Vallès
A world full of activity and corners to discover
'Com el Vallès no hi ha res.' The truth is that Vallés, both Western and Eastern, has changed a lot since the poet Joan Oliver (Pere Quart) wrote this verse, which translates, less poetically, as 'There's nothing like Valles'. Industrialisation and immigration have dramatically grown the cities, and roads and motorways have multiplied. But the inland plain, and especially the many mountains that surround the region (Natural Park of Sant Llorenç del Munt and Serra de l'Obac, Collserola, Montseny, Montnegre ...), still have intact and intimate places, spaces worth visiting, and a wide range of leisure options. But leisure time can also be full of activity, which you'll see from our list of recommendations to follow. The first activity involves the world of horses and the mountains separating the Barcelona province from Western Vallès: Collserola. One of the cities that lies in the face of this mountainous area is Sant Cugat, which is where to start off. Several companies organise horse-riding excursions through the trees of the mountains from here. It's best to book a spot, and one such place, with three decades of experience, is Hípica Sant Cugat-La Pelleria. Once you're matched with a horse, you're ready to discover some secrets of Collserola. If horseback is not a natural state for you or maybe you've just got more on your slate for the day, you could choose a one-hour route, but you can ride for longer as well.

Once the horses are back in the centre, take a drive to Cerdanyola del Vallès. Its art museum opened a few years ago, after a major refurbishment of the Can Doménec modernist building. And many of the pieces inside are modernist as well, and the artists represented were connected in one way or another with the people and the region. The 'Damas de Cerdanyola' ('Women of Cerdanyola') stained-glass windows shine. Though it's not clear who made them, experts in the field consider them a high point in Catalan modernist stained glass. The centre is intended not only as a museum exhibition, but also as a space of research and information, and they host many cultural activities throughout the year. Natupark, considered the largest of its kind in Spain, occupies 6 hectares, with 118 games and 8 circuits among Aleppo and pinyon pine trees in the enclosure called Bosc Tancat ('Enclosed Forest'), in Cerdanyola del Vallés. So now you're here, it's time to jump in to some fun. You might want to look before you leap because some of the activities are carried out at some 14 metres high. But not to worry, as the place has fantastic safety systems in place, and for the kids there are rope bridges barely one metre off the ground. Zip lines, vines, a network of logs or spinning logs are just some of the ways you can put yourself to the test.

And no matter what difficulty level you choose, once you've had your fill of swinging in the trees, you'll want to splash around in the pools right beside Natupark. Bosc Tancat has four pools, of different shapes and depths, with plenty of room for sunbathing, or if you prefer, you can relax in the shade under the pines. The morning brought high adventure, so what's left for the afternoon? Plenty! Head to the town of Ullastrell, near Terrassa, where there's a heliport. From there you can take a helicopter to your chosen destination. The company that organises these flights for tourists is Barcelona Helicòpters, and, although they have a number of preset tours (like going to Montserrat or to Barcelona), you can also take tailor-made journey. Of course, the longer the time in the air, the bigger the hole in your pocket, and be warned that helicopter flights are not exactly the most economical entertainment option. But if you can afford it (or have a rich relative who likes to give expensive gifts), you'll have the experience of a lifetime.

To cap off the day, head to Terrassa, the co-capital of Western Vallès, where you do not want to miss Seu d'Ègara, a real gem. After years of work, the three churches have a wonderful look and offer the public an architectural history lesson, as there are elements of mostly Romanesque, but also of the Visigoth period (of the few in Catalonia), the Renaissance, Baroque, and even of the late Roman Empire in Catalonia, not forgetting the two Gothic altarpieces. It's no wonder there's a growing movement to have the monument declared a World Heritage Site. You can request a guided tour so no detail escapes you. Relocated to the neighbouring region of Eastern Vallès, you can spend the morning near Sant Feliu de Codines. First stop, the magical environs of Sant Miquel del Fai. Skirting the cliffs of Bertí, head toward the various caves and feast your eyes on the spectacular waterfalls, which should be quite generous this August after the late snows and rains of spring and early summer. The monastery is sure to provoke oohs and ahhs with its chapel built into a mountain cave, and the open panoramic view laid out before it is also worth the trip, which itself isn't that long but it's full of natural beauty.

Next stop: Cim d'Àguiles. It's best to go here later in the morning because the space doesn't open until noon, and the flight observation sessions, which are a must, start at 1pm. Beforehand, you can take a tour of the aviaries, where you can get up-close with vultures, hawks, eagles and owls, owls, owls ... and you'll learn each one's individual features and peculiarities. But the flight sessions are the highlight for any visitor. Sitting in an amphitheatre, you'll watch the elegant and majestic flight of various birds of prey, which always end up coming home. It's always fascinating when you get the chance to visit houses where historical figures were born, lived or died. Not far from where we were in the morning there's an interesting house-museum, Enric Prat de la Riba. It's in Castellterçol, and, even if you don't know much about the namesake, the building itself is worth a look, along with its well-kept antique furniture. Prat de la Riba, politician and first president of the Commonwealth of Catalonia, was born and died within these walls.

After having ridden a horse, crossed forests jumping from tree to tree, visited museums and churches, and even gone on a helicopter ride, some relaxation is in order. Since Caldes de Montbui and La Garriga are both nearby, you can choose one of their packages they offer in their spas and spend what's left of the afternoon in wonderful waters until it's time to leave refreshed and ready for the journey home. By train: There are plenty of Ferrocarrils de la Generalitat (FGC) train stations in Sant Cugat that run frequently to and from Barcelona (93 205 15 15 / www.fgc.net).
By bus: Bus line A4 joins the Catalan capital to Sant Cugat (www.sarfa.com).
By car: The AP-7, the C58, the C16 and the Rabassada motorways will get you to Sant Cugat to start your itinerary.