Heads up! We're working hard to be accurate – but these are unusual times, so please always check before heading out.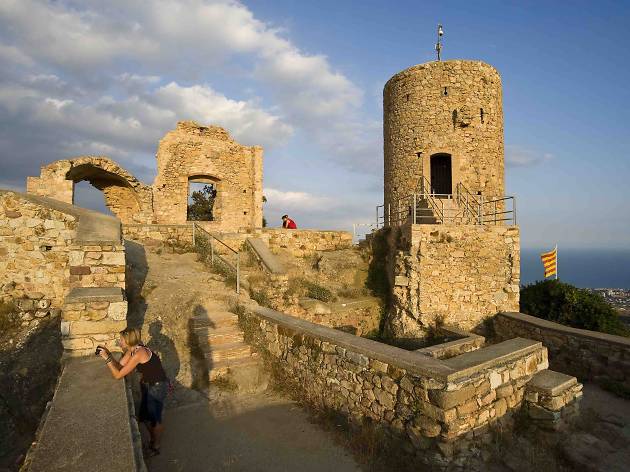 5,000 years of history through the Serralada Litoral Park
A heritage route on which you'll find everything from dolmens to Iberian and Roman sites and medieval castles
The Serralada Litoral Park is not just a great area to enjoy nature. Its typically Mediterranean vegetation conceals many examples of heritage revealing that the human occupation in the area came from afar. Here you'll find 13 of these heritage elements, ranging from dolmens to country houses and medieval castles, linked by signposted paths. But if you want to see them all, you'll need plenty of time so best set aside a few days to complete the route. This journey through 5,000 years of history is halfway between the regions of Maresme and Vallès Oriental.
IN COLLABORATION WITH BARCELONA ÉS MOLT MÉS OF THE DIPUTACIÓ DE BARCELONA.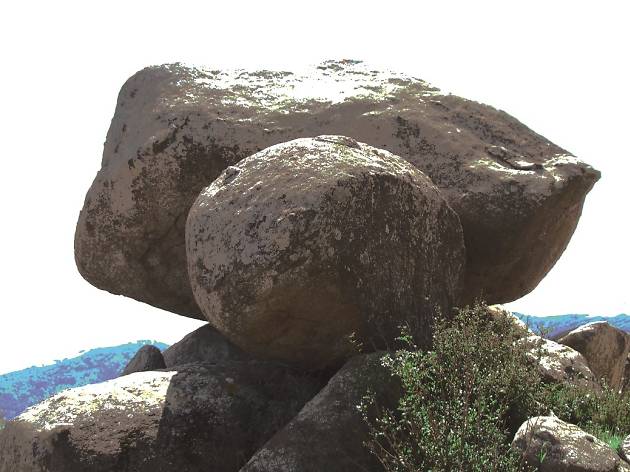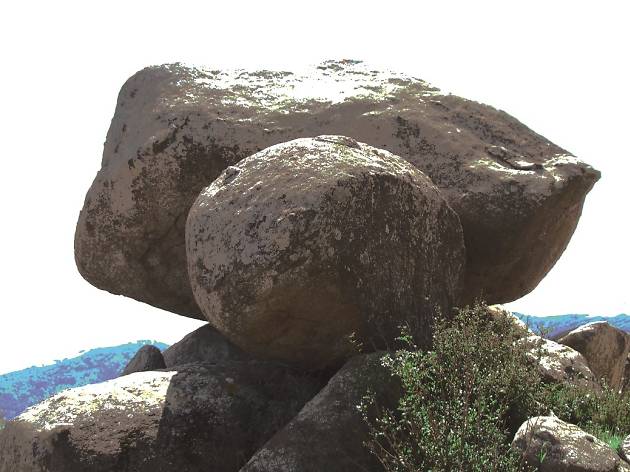 Start the route in Vilassar de Dalt by visiting the place where the most comprehensive range of grave goods were discovered in the area known as Can Boquet. It's a cave that was excavated in 1950 consisting of two large blocks of granite with another on top that acts as the roof, and two chambers at different levels where burials were performed thousands of years ago.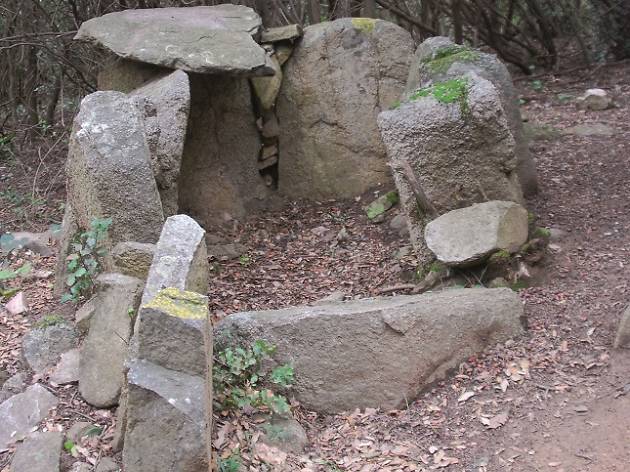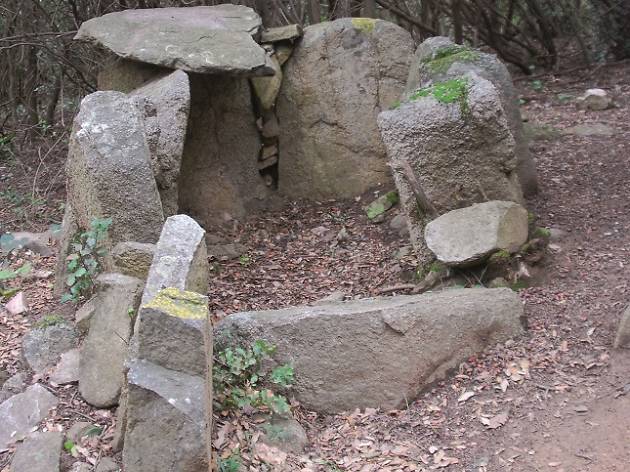 Still in pre-historic times, you should now head to the municipal district of Vallromanes to find the Can Gurri dolmen, formed by 12 blocks of granite arranged on an area of seven square metres, making up a quadrangular chamber connected to the outside by a corridor of aligned stone blocks. It was discovered in 1952.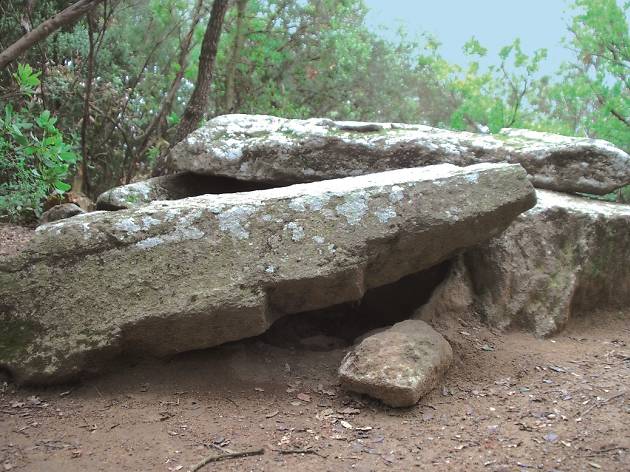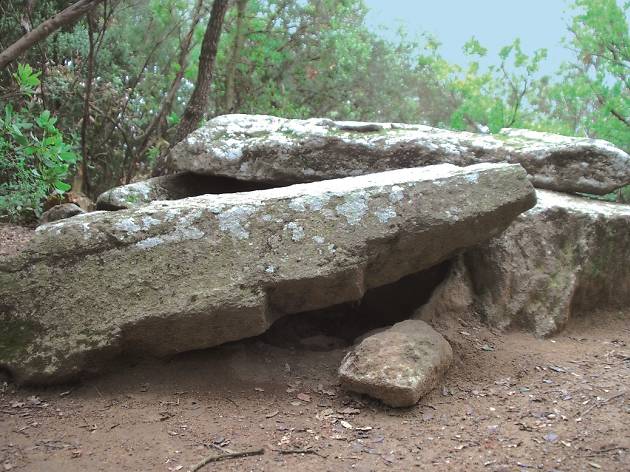 This is located in the municipal district of Santa Maria de Martorelles, at the foot of Castellruf hill. It's a simple dolmen, a funerary monument 1.60 metres long by 1.50 wide featuring a quadrangular chamber facing south-west and that has four vertical slabs and one on the roof.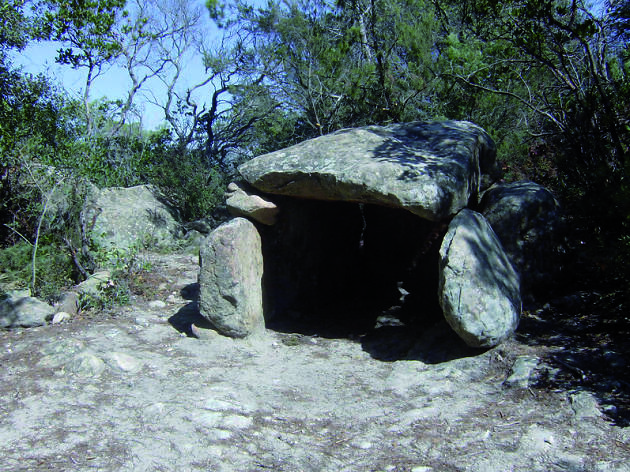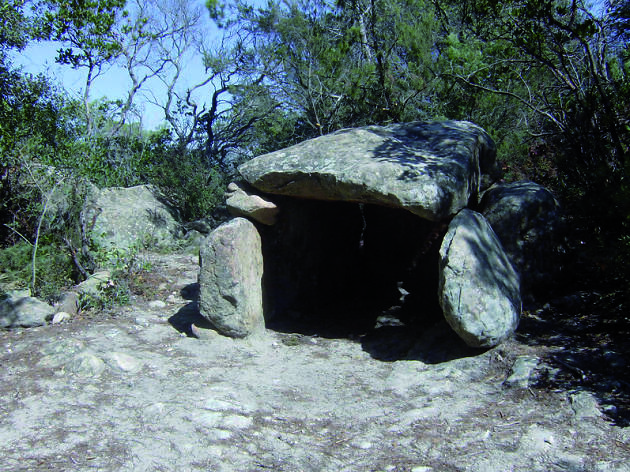 Céllecs dolmen is one of many constructions of this kind in the Serralada Litoral. You'll find this one in La Roca del Vallès, and the characteristics of the "construction" are as follows: 2.25 metres long by 1.55 metres wide, forming a polygonal chamber. It was discovered 90 years ago.
Can Nadal Cave or L'Ermità Cave
This large monolithic block is in Vilanova del Vallès. On the eastern side and at the top, its interior is protected by a wall of natural rock that overhangs forming a visor. It is believed to have had a sepulchral function. Different discoveries suggest that the pre-historic cavity was enlarged in medieval times and used as a hermitage (a dwelling where one or more people retire to live a religious life), and that in modern times it was used as a vineyard hut and also by the coalmen in the area.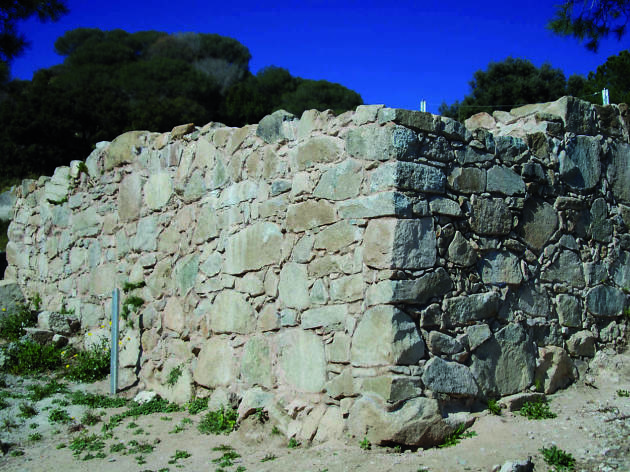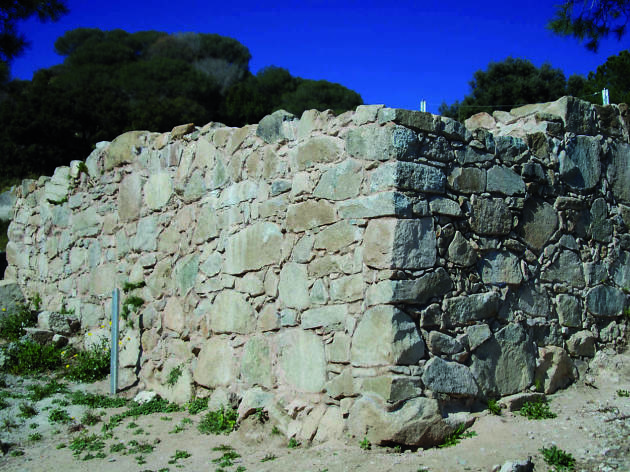 Iberian oppidum of La Cadira del Bisbe
Back in the Maresme region, specifically in Premià de Dalt, on Dos Pins hill you'll find remains of the Iberian site known as La Cadira del Bisbe. It was a medium-sized settlement covering around 30,000 square metres. It was fortified and archaeologists estimate that it was inhabited between the 6th and 1st centuries BC. It has been partially excavated and you can clearly see the remains of the tower, three houses and the top of the street.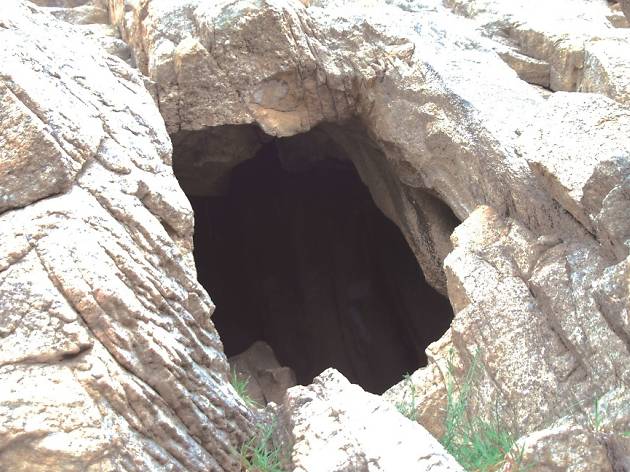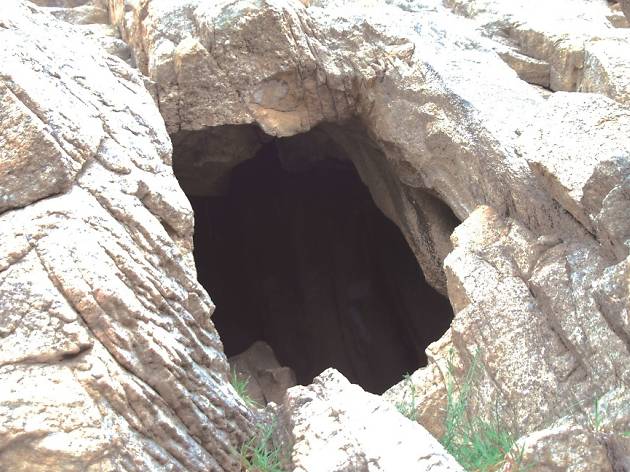 You'll find it on the eastern side of Montcabrer hill, in Cabrils, and it's notable because in the excavations conducted in 1950, led by the draughtsman and archaeologist Marià Ribas, stone axes, pre-historic pieces of ceramic and Iberian and Campanian vases were discovered. The cave, the source of many legends, geologically corresponds to a large tafone. Tafoni originate with the differential weathering of granite, so that the inside dissolves and a relatively spherical cavity is formed in dry spots with low vegetation.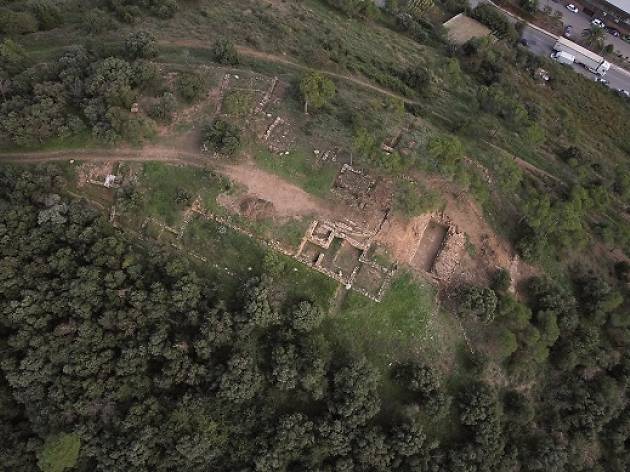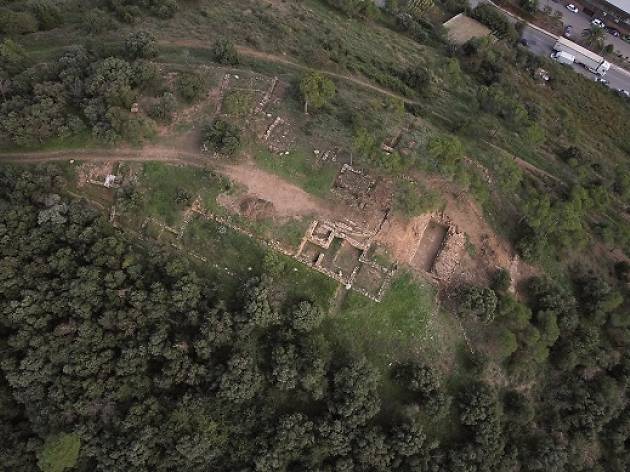 This is a military enclave dating to between the 2nd and 1st centuries BC. Currently between the municipal districts of Montornès del Vallès and Montmeló, from the top you can see the Vallès plain and when the Via Augusta passes through this area. Can Tacó has been interpreted as a residential site with a dual purpose: the home of an important figure, probably a military man whose duties would include controlling the territory and representing Roman power.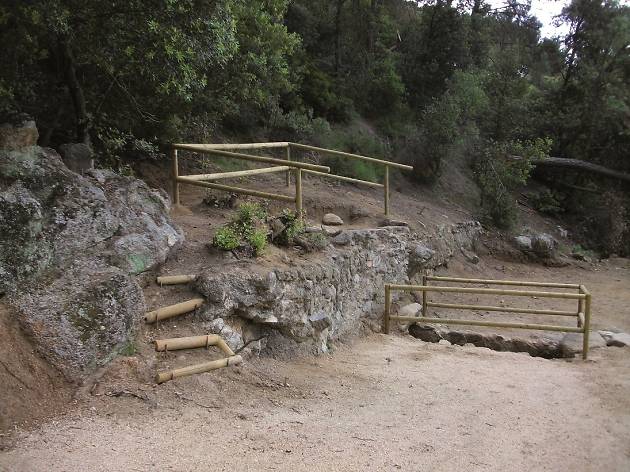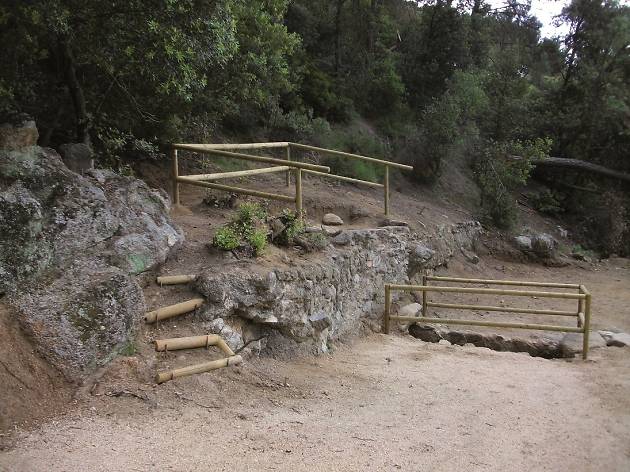 Section in the municipality of Argentona listed as Cultural Asset of National Interest. Despite its name, it is believed that the origins of the way even date back to before the Roman era. Side walls, drains, guard stones, buttresses and a bridge have survived.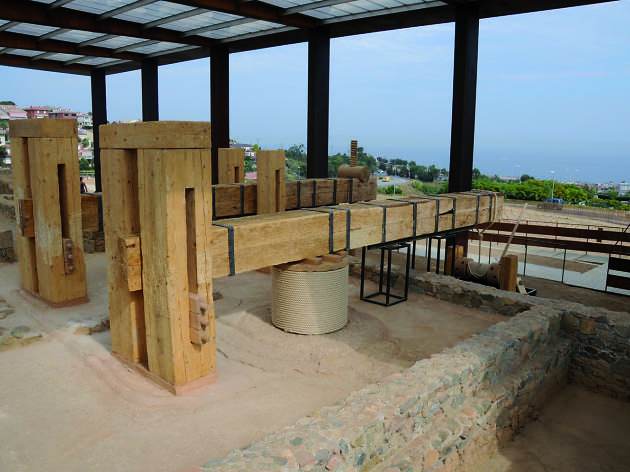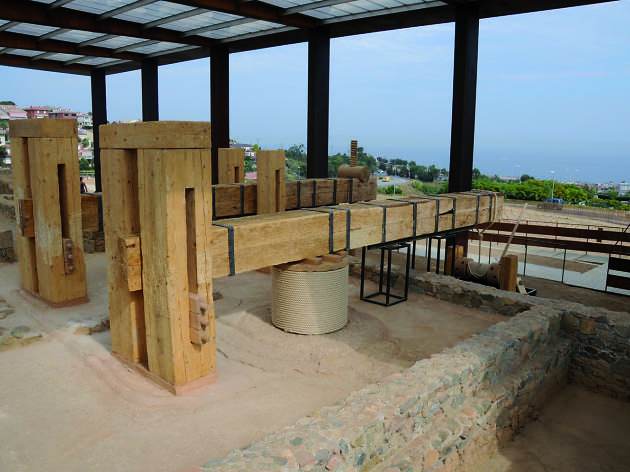 Cella Vinària Archaeological Park
Site located in Teià that illustrates how wine was produced in Roman times based on the reconstruction of two lever presses and the surviving pressing rooms, must reservoirs, grape-treading tubs and semi-buried ceramic vats for fermenting and ageing wine. This Roman winery, called Vallmora, was active between the 1st century BC and the 5th century AD.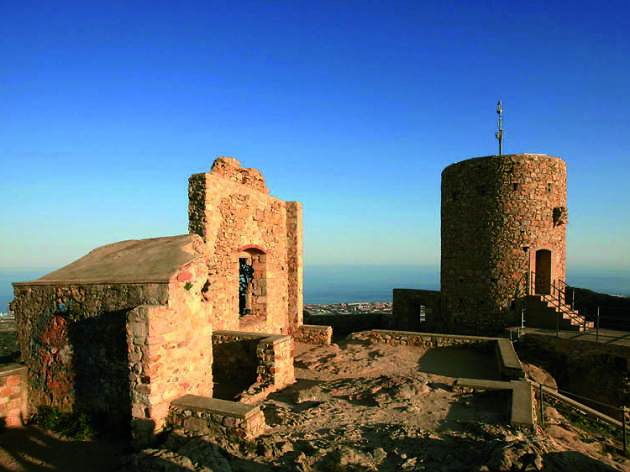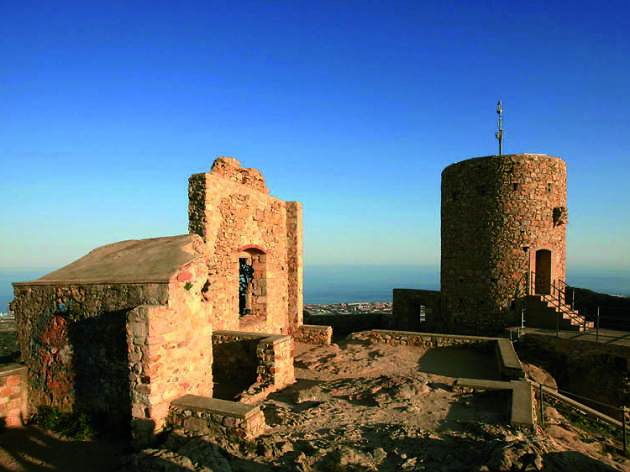 The castle, an emblematic building in the Maresme region with amazing views, is located in the municipality of Cabrera de Mar on a hill with remains of a large Iberian settlement, which has undergone little excavation. As for the fortification, also called Sant Vicenç Castle, it seems that in Roman times a small military stronghold was established on top of the hill as a vantage point. However, the earliest documents that record the existence of the castle date back to 1023. Between the 12th and 13th centuries the 15-metre high tower of homage was built, as were the storehouses and chapel. Later, different reforms or enlargements were carried out but the most important one was by Pere Joan Ferrer from the 15th century. By the 18th century, the castle had been abandoned and in 1836 the chapel ceased to be used.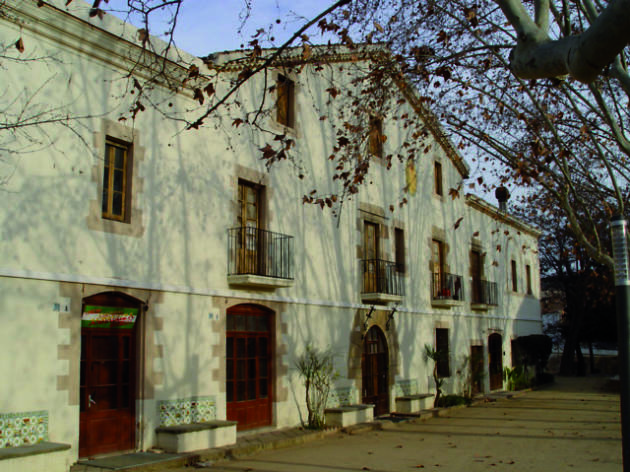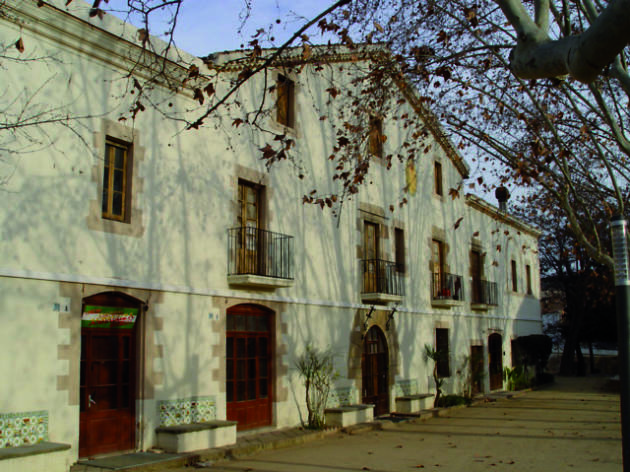 Can Carrencà architectural site
In Martorelles. It comprises the country house, an exceptional agricultural and wine farm as revealed by its cellar; the Chapel of Sant Domènec, with a rectangular layout and a single nave, which was constructed and blessed in 1748 at the request of Antic de Carrancà; the well, built between the late 19th and early 20th centuries to supply the country house's pool with water; a wind mill to pump water; and the farmhouse.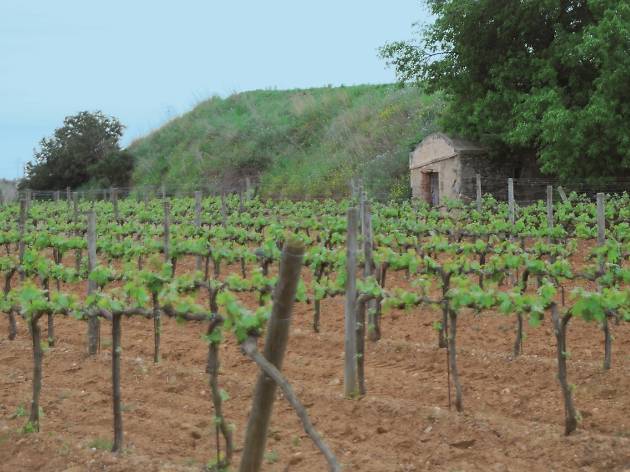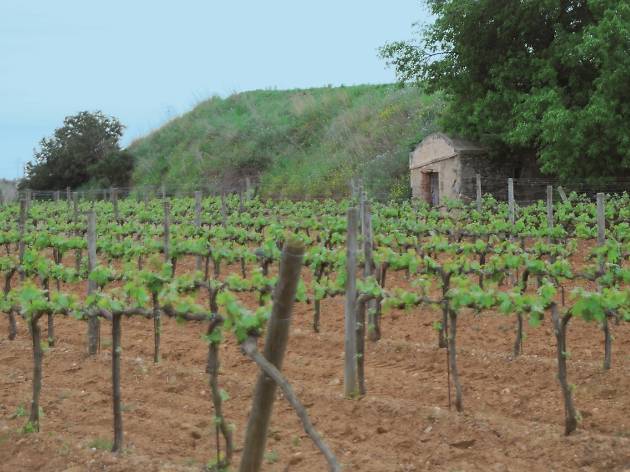 Vall de Rials landscape route
The last suggestion in the Serralada Litoral Park is halfway between Alella and Teià: a 200-hectare basin with a hydrographic network that remains intact. Along the route you'll find many mines, wells, pools, water holes, gravel caves and vineyard huts that formed a complex civil engineering system whose aim was to fully exploit both irrigated and dry agriculture. Moreover, the Vall de Rials is a buttress open to the sea with exceptional balconies and belvederes.
For more information, check the link.