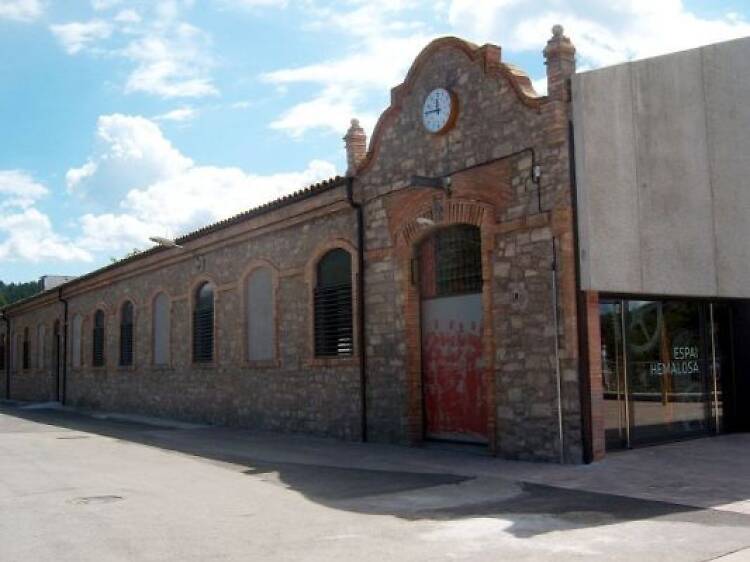 Ecomuseum information point
A factory dating to 1924 has recently been turned into the Espai Hemalosa. You're in Santa Maria d'Oló, and in this brand new centre you'll find information about the history of the village, an exhibition on textiles with two restored old looms, and tourist information about the village and the region. An ideal place, therefore, to your start your exploration of Moianès. The Espai Hemalosa also has an auditorium for concerts or theatre performances, and two small rooms for courses and workshops. You'll find the Ecomuseum information point here too, the territorial and multi-disciplinary project whose aim is to promote the heritage of Moianès and turn it into a tourist, environmental, social and economic product.
At lunchtime you can go to Magadins Vell, between Moià and L'Estany. It has four cosy rustic dining rooms, as well as an exterior terrace and a garden. After lunch, you can visit the Agrobotiga and its organic poultry farm.