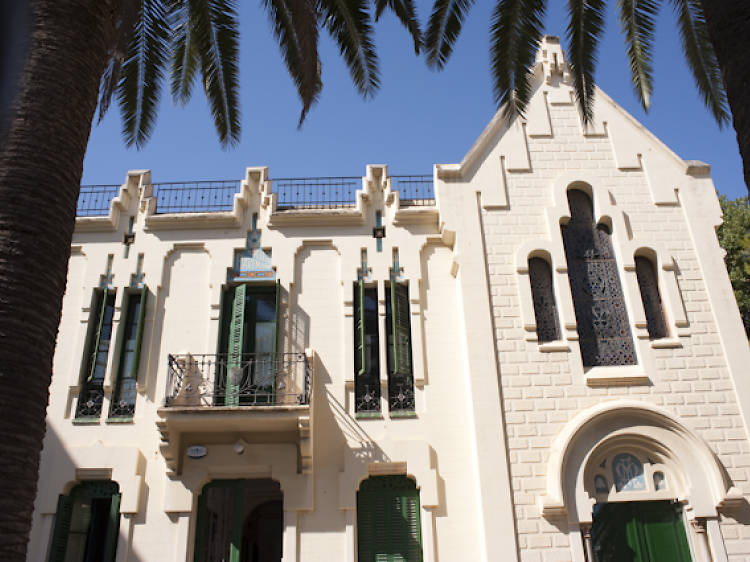 Three routes
In Sitges, a town with a long tourism tradition, there are several routes to explore its history and heritage. Check times online or in the tourism offices. You can, of course, take a map and go on your own. We've chosen three routes that will help you discover many of its hidden gems.
The first concerns the original locals who, mostly in the second half of the 19th century, left for America to make their fortune. In Sitges, as in other towns, they are called americanos, although the most common name in Catalonia is indianos. Once they had returned, many of them used the money they'd earned to have valuable buildings constructed. The Route of the Americanos runs through some of these places and reveals some of the anecdotes about the indianos that have passed from generation to generation. The routes last approximately two hours and no doubt you'll walk along Carrer de l'Illa de Cuba, one of the most emblematic streets of that period, with americano palaces, and you'll see many modernista houses, also commissioned by those who had returned from the other side of the Atlantic. It is no coincidence that in the late 19th and early 20th centuries Sitges was one of the focus points of the modernista movement, with artists who organised many cultural events and whose legacy includes the extraordinary Cau Ferrat and Palau Maricel, among much more.
A second route is that of the Malvasia. The Hospital de Sant Joan Baptista in Sitges, built in 1912 by Josep Font i Gumà, in modernista style, houses the wine cellar where the Malvasia de Sitges is produced, the legacy of the Llopis family. This route includes a visit to the Llopis house and wine cellar, at present home to the Museu Romàntic. And you'll end with a walk around the old town centre, looking at the remains of history, such as fragments of the defence wall and fishermen's houses.