Heads up! We're working hard to be accurate – but these are unusual times, so please always check before heading out.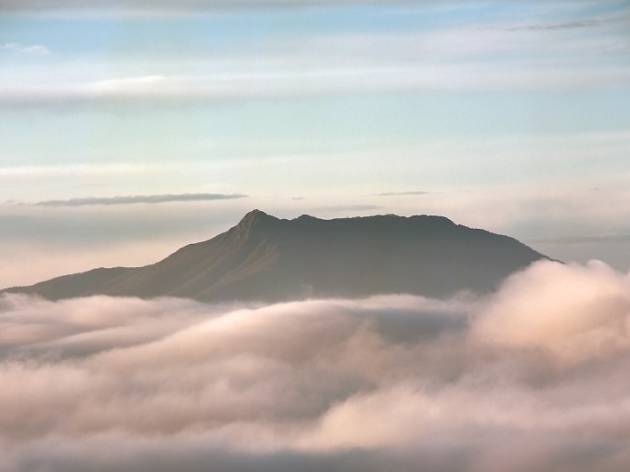 Els 3 Monts challenge
A signposted route links the natural parks of Montseny, Sant Llorenç del Munt i l'Obac and Montserrat
Do you have six days ahead and enjoy mountain and natural sites and hiking? Put on your walking shoes because you're starting Els 3 Monts route! It features 106 kilometres that allow you to enjoy three natural parks in the regions of Barcelona and discover such enchanting places as Sant Miquel del Fai or beautiful villages like Mura. And if you don't feel fit enough or have enough time for the six stages, you can always try to do one or two, and see how you get on!
IN COLLABORATION WITH BARCELONA ÉS MOLT MÉS AND THE DIPUTACIÓ DE BARCELONA.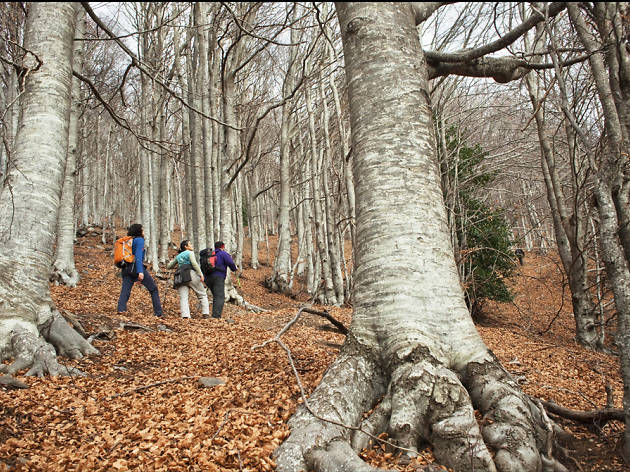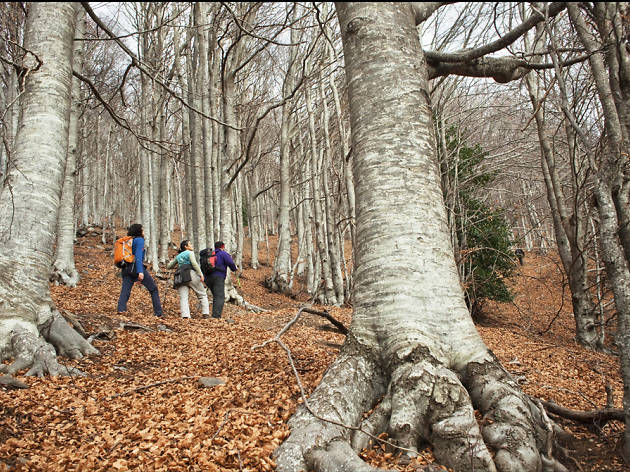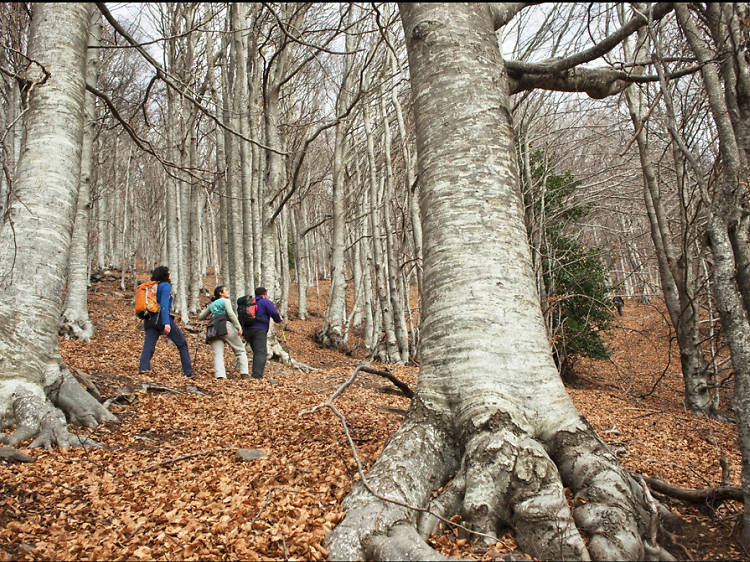 © Oriol Clavera
The route goes through the natural parks of Montseny ‒ Biosphere Reserve ‒, Sant Llorenç del Munt i l'Obac and Montserrat, three natural sites full of charm and with resplendent nature and a historical heritage of great value. For instance, the monasteries of Sant Llorenç del Munt, Montserrat or Sant Miquel del Fai and old country or stone houses built centuries ago. The landscape is covered with Mediterranean vegetation ‒ pine trees, holm oaks, cork oaks.... ‒, but in Montseny, as ascend, you'll also find oaks, beeches and fir trees. If you are patient, quiet and have a bit of luck, you might get a glimpse of animals such as wild boars, wolves, hares, dormice, and birds such as the jay and the goshawk...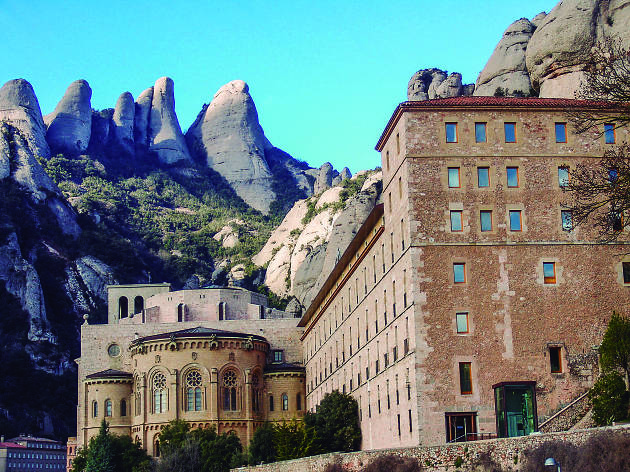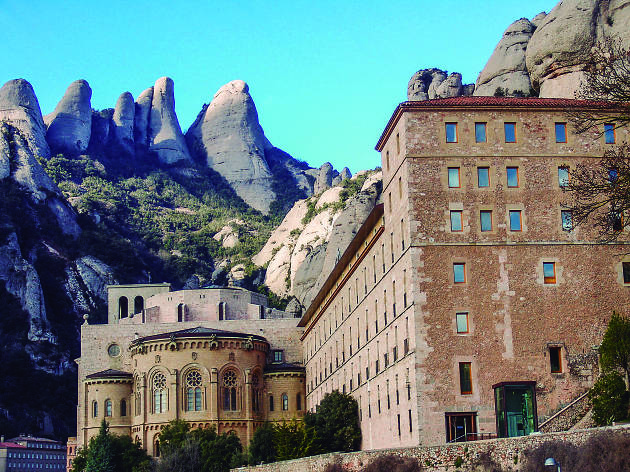 © carolinebee999
During the route there are four interpretation centres that provide information about some of the most important features of the area. The route also has every tourist service, and there are many restaurants where you can try the rich local cuisine. These are the six sections of Els 3 Monts hiking route:
Montseny – Tagamanent. Length: 22 km Elevation gain: 1,384 m Approximate duration: 7-8 h
Tagamanent – Figaró – Sant Miquel del Fai – Sant Feliu de Codines. Length: 18 km Elevation gain: 1,337 m Approximate duration: 6-7 h
Sant Feliu de Codines – Gallifa – Sant Llorenç Savall. Length: 14 km Elevation gain: 829 m Approximate duration: 3-4 h
Sant Llorenç Savall – La Mola – Mura. Length: 24 km Elevation gain: 1,228 m Approximate duration: 7-8 h
Mura – Rellinars – Monistrol de Montserrat. Length: 24 km Elevation gain: 1,089 m Approximate duration: 6-7 h
Monistrol de Montserrat – Monastery of Montserrat. Length: 3.5 km Elevation gain: 617 m Approximate duration: 1-2