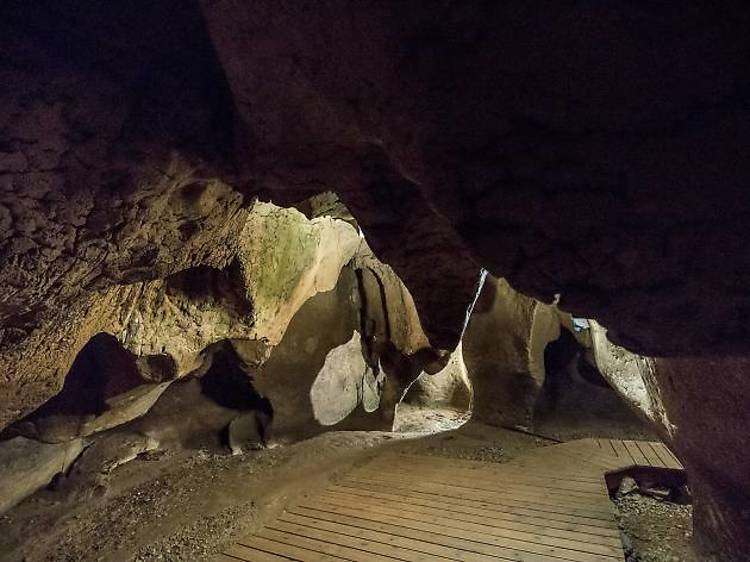 Among ice wells and caves
First, you'll head to Castellterçol, a village that in the past used to make and trade in ice. Among other elements, ice wells, pools and loaders survive from that time when there were no freezers. One of the Poues de la Ginebreda has recently been restored and forms part of the Ecomuseu. The ice was stored in these wells called 'poues' and in the spring was taken to the city on carts. In the ice well, you'll find out how the ice was produced and marketed.
Next, you'll move to the outskirts of Moià to visit the Coves del Toll. You certainly won't be the first to enter! In prehistory people and wild animals already lived there. Today you have the great fortune to comfortably explore over one kilometre of them, with well-lit spaces accompanied by a guide who will no doubt tell you about the most important finds made there, how they were discovered or that a long time ago where you are standing was under the sea. You can round off the information with a visit to the Museu Arqueològic i Palentològic in Moià, located in the birth house of Rafael Casanova, with objects found in the caves. If you still have time, take a stroll through the region's capital, where you can see the baroque monumental portal of the church, the shopping streets, the bucolic Municipal Park or the street dedicated to Wagner.