Heads up! We're working hard to be accurate – but these are unusual times, so please always check before heading out.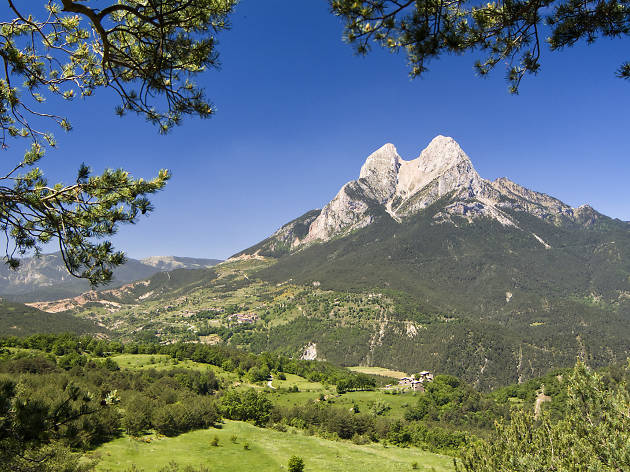 Enjoy the most legendary summits
A trip through the most emblematic mountains in the regions of Barcelona
There are lots of worthwhile trips you can make around the regions of Barcelona. But there is something special about those that end in a summit, which gives you the feeling of fulfilling your goal, of achieving a major objective. And if the mountain in question is one of those considered emblematic, whether because of its height, its association with legends, its panoramic views or a bit of everything, then the route becomes practically a historical milestone of our lives, another tick on our to do list. Come with us to attempt a summit.
IN COLLABORATION WITH BARCELONA ÉS MOLT MÉS AND THE DIPUTACIÓ DE BARCELONA
Pedraforca
At 2,506.4 m, this is the highest summit in the regions of Barcelona. But what makes it emblematic is not so much its height but rather its peculiar shape, a giant M formed by the two parallel ridges and a neck and the fact that it is not part of any mountain range, majestically and solitarily rising up from the Berguedà landscape, making it impressive and unique. Several routes lead to the summit, but it requires some physical preparation and a few hours walking.
The Montseny Four
Declared Biosphere Reserve by UNESCO, it is always a pleasure to explore the woods of the massif of Montseny and to reach the summit of one of its giants. Turó de l'Home, with its 1,706 m, is the highest point, and if you're a little on the lazy side, a motorised vehicle will get you practically to the top. Matagalls and Les Agudes are almost as high, and many walkers feel real affection for these two mountains. We also recommend Turó de Tagamanent, at just over 1,000 m, crowned by the Romanesque Church of Santa Maria.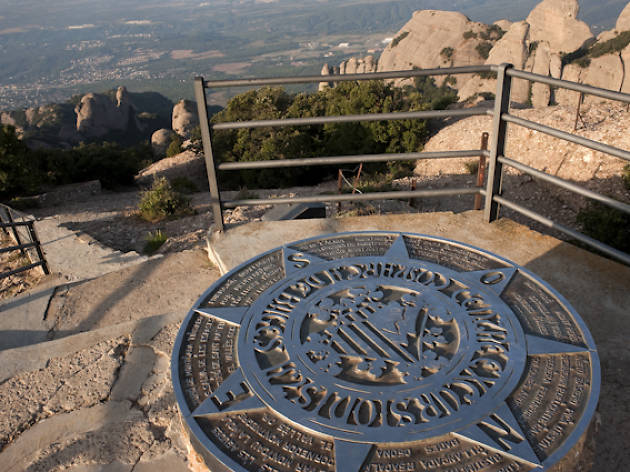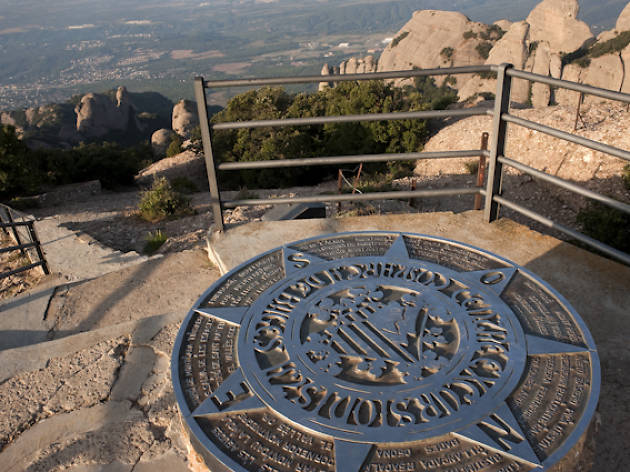 Sant Jeroni
The highest summit in the massif of Montserrat, at 1,236 m, and the meeting point of Anoia, Bages and Baix Llobregat. In Sant Jeroni, where on certain days you can even see the mountains of Mallorca, a few years ago it was easy to reach the top; easy but dizzying, because you had to use an extremely vertical cable car. With this mode of transport now closed, you now have to climb hundreds of steps from the monastery esplanade.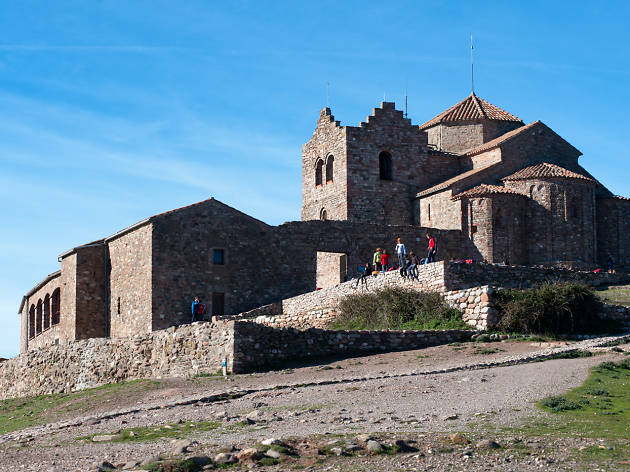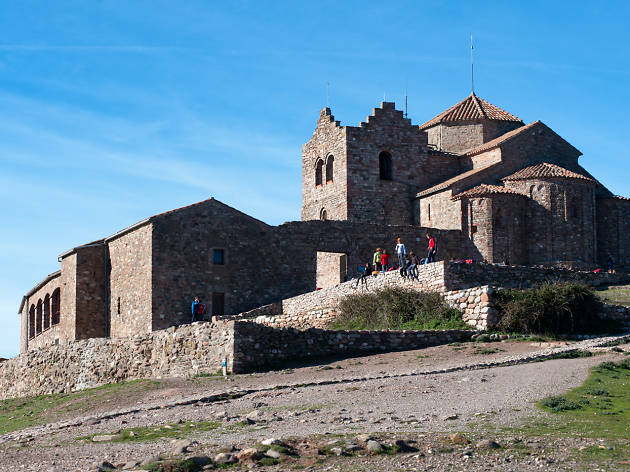 La Mola
Your trip ends at the Natural Park of Sant Llorenç del Munt i l'Obac, where La Mola is the highest point. The Romanesque Monastery of Sant Llorenç stands at the top of its 1,102 m. You can reach the 800 m mark by car. Its cliffs give it a striking appearance, and you'll find spectacular rock formations along the way, such as the Cavall Bernat monolith. Another way of reaching a summit in the Park is to climb Montcau, at 1,056 m.
More information on this link.