Enjoy the Vall del Cardener with a getaway to Bages
This outing will take you to places such as the Salt Mountain in Cardona and the Poble Vell in Súria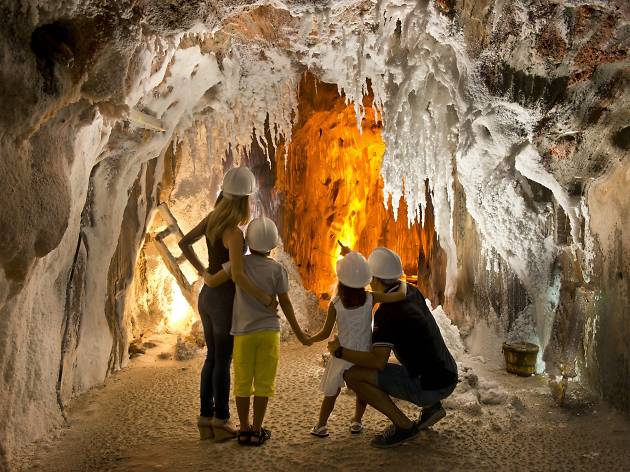 Have you heard about the GeoParc Mundial UNESCO de la Catalunya Central? It could be defined as a geological and mining park, an open air museum formed by almost all the municipalities in the region of Bages and Collbató (Baix Llobregat). The accumulation of these areas of interest is due to the fact that millions of years ago, what today is the geographical heart of Catalonia was bathed by a sea, which was pushed out by the rise of mountain ranges like the Pyrenees. It left us wonderful places such as the rocky formations of Montserrat, the Toll Caves in Moià and the Salt Mountain in Cardona. This is where you'll start your getaway.
IN COLLABORATION WITH BARCELONA ÉS MOLT MÉS AND THE DIPUTACIÓ DE BARCELONA.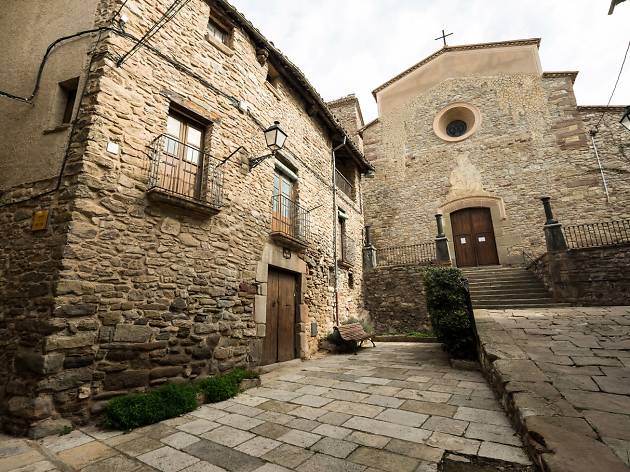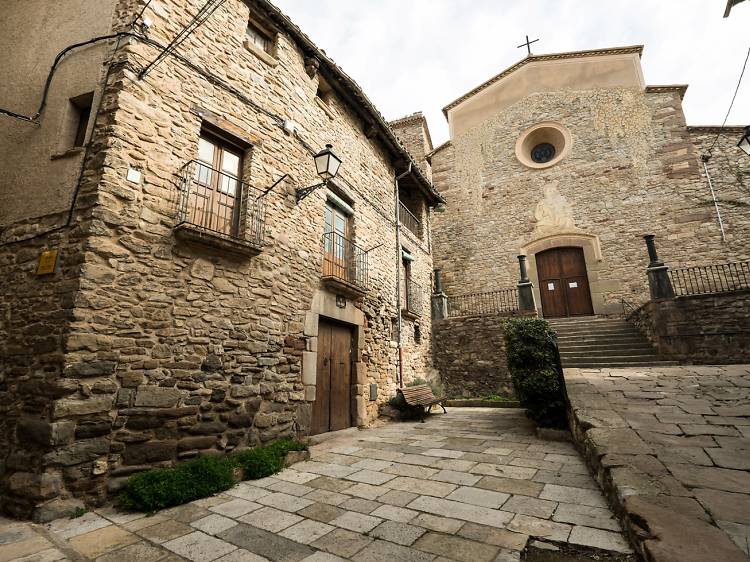 Cardona, a historically important town with many attractions, such as its castle or the centre, is also home to an area known today as the Salt Mountain Cultural Park, which from 1929 to 1990 was the Mina Nieves, one of the most important potassium salt mines in the world. Today you can visit a small part of the mine with a guided tour on which you'll hear about the exceptional geological features of the site and the importance of salt over the centuries for humanity. And in Cardona in particular the mine was the main source of work for most of the 20th century.
If you haven't had breakfast yet or are just feeling peckish, we suggest that you go to Súria and buy the falletes de Migmón, handmade biscuits inspired by the shape of the fault of the same name, one of the symbols of Súria. This town will fill the next few minutes of your visit, especially the walk around the so-called Poble Vell, on top of the hill, fortified and with a medieval air. It still has old streets, houses and mansions and porticoed squares.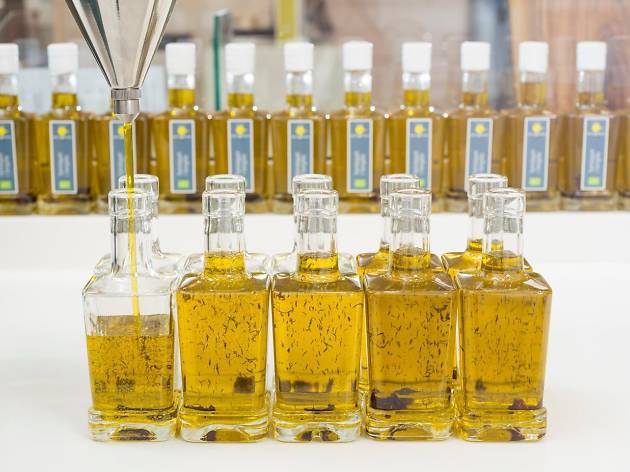 You can enjoy lunch at Masia la Garriga de Castelladral, at kilometre point 5.2 on the road from Súria to Castelladral. Before eating, it's worth exploring the place, a charming EcoHotel built on a medieval country house. The restaurant is located in the old barn, with views over the mountain of Montserrat, and serves traditional cuisine with a contemporary vision, using fresh products from the market or the country house's own organic vegetable garden.
You'll complete the getaway by exploring the world of oils. In Navàs, you'll be greeted by the owners of Migjorn, a family and territorial project dedicated to recovering terraces and olive trees and that makes excellent extra virgin olive oil. They offer different visits; we've chosen the one called Past and Present Olive Trees, which includes a walk around the olive trees, a visit to the workshop and an olive tasting and pairing with local products. A delicious end to your visit to the Vall del Cardener and the GeoParc.