Heads up! We're working hard to be accurate – but these are unusual times, so please always check before heading out.
Getaway to Maresme: 'Indians', Romans, fishing and donkeys
Take a trip to the Maresme region, with lots of activities on offer that will help you discover a range of new sensations
They say that variety is the spice of life, and during this short break in Maresme, you'll find a bit of everything: from nautical activities in Arenys de Mar to a visit to an archaeological park in Teià and a trip on the back of a donkey. And that's right where we're going to start!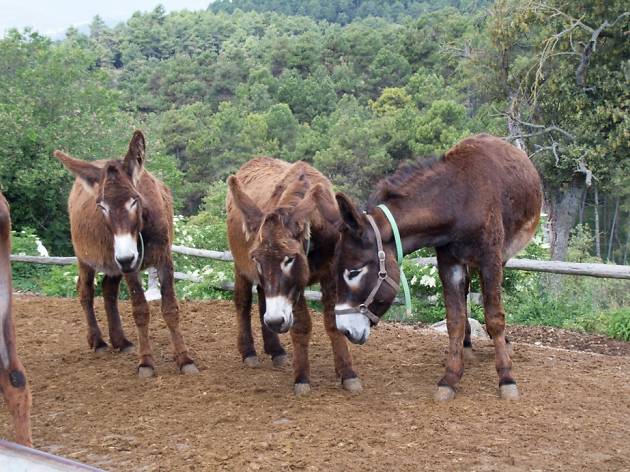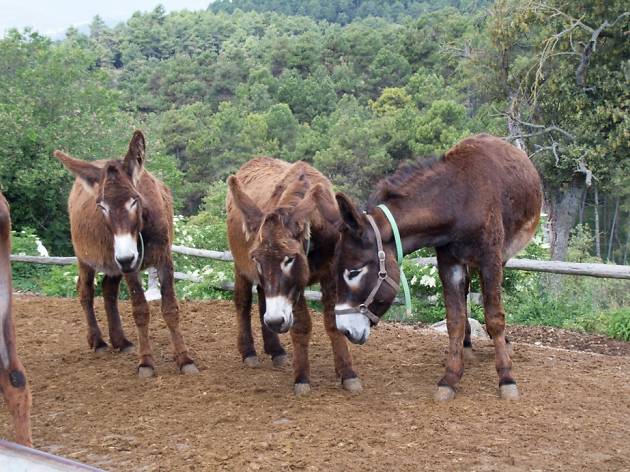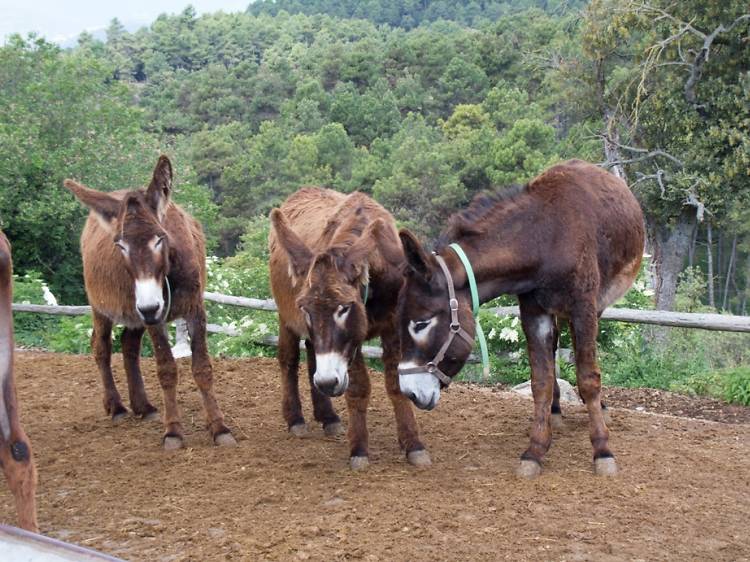 © Manel Cuesta
Day 1 – afternoon: a strong, docile animal
If you think this activity is only aimed at children, then think again! Of course the younger family members will love it, but if you're really just a big kid at heart, then you'll also have a fantastic time taking a ride on a donkey with the company Rucs del Far, which is located in the Can Jalpí park in Arenys de Munt. It's a good idea to book in advance, just to make sure there are enough donkeys available – once you meet the creatures, you won't be able to help falling in love with this docile, capable animal that can carry you up, down and all around. However, if you prefer a smoother ride, the tour can also be done by carriage.
Rucs del Far is working on the survival of the ruc breed of donkey, which only a few years back, seemed set to become extinct. On their land, Rucs del Far have a small farm with other animals, a carriage museum, a picnic area, a vegetable garden and, opened just recently, an archery practice range. So, as well as riding a donkey, you can spend a great afternoon there enjoying the other activities on offer.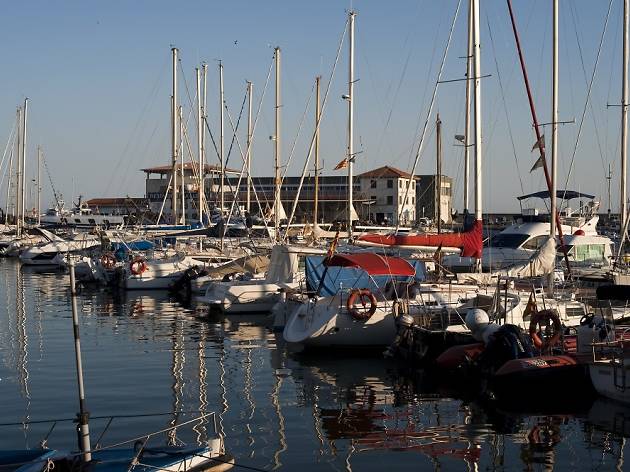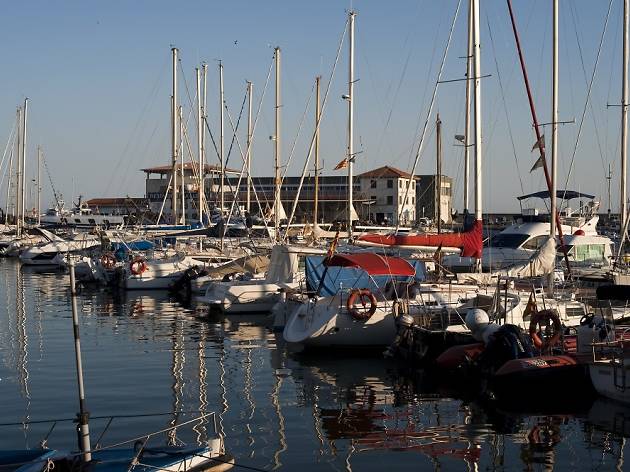 © Josep Cano / Diputació de Barcelona
Day 2 – morning: let's go fishing!
Yesterday you spent time in the animal world, and today you're going to continue your trip by meeting living creatures of a very different kind. From the port of Arenys de Mar, it's possible to accompany local fishermen on their trips to fish for sonso, or the Mediterranean sand eel. In this way, you can see at first-hand the hard work that goes into catching these sea creatures while at the same time enjoying a boat-trip with splendid views of the Maresme coast. Take note though – to be able to enjoy this activity, you're going to have to make some sacrifices (but only for one day!), such as getting up really early and taking anti-seasickness medication before going on board.
If you're not much of an early riser but would still like to make the most of the local waters, the port of Arenys de Mar has other options available such as taking a trip on a sailing-boat or doing a beginner's diving course.
Day 2 – afternoon: Legacy of the 'Indians'
We're going to stay in Arenys de Mar (which forms part of the Network of Indian Towns) for lunch followed by a post-prandial walk from the upper zone along its famous river. The aim of this walk is to explore the town's 'Indian' past; Indians were Catalans who, in the 18th and 19th centuries, crossed the Atlantic in search of a better life and, if they were lucky, the chance to make their fortune. Many of these adventurers were successful and when they returned home built splendid mansions, some of which still stand and are inhabited today, while others make up part of the town's cultural heritage.
Perhaps the most famous Indian from Arenys was Josep Xifré, who was also the patron of Casa Xifré in Barcelona (with its famed porches) and who built a hospital for the poor in his home town, a large building that also houses his mausoleum. The hospital is definitely one of the key sights on this tour, but it's also worth seeing the Asil Torrent, the El Paraíso mansion and Can Còrdova. Don't forget to visit the Sinera cemetery, which is in a beautiful setting and was immortalised in verse by the Catalan poet Salvador Espriu. It is also the final resting-place of some of the most famous Indians from Arenys.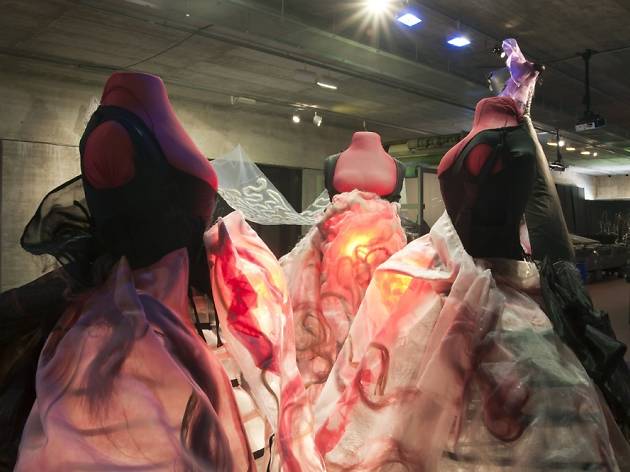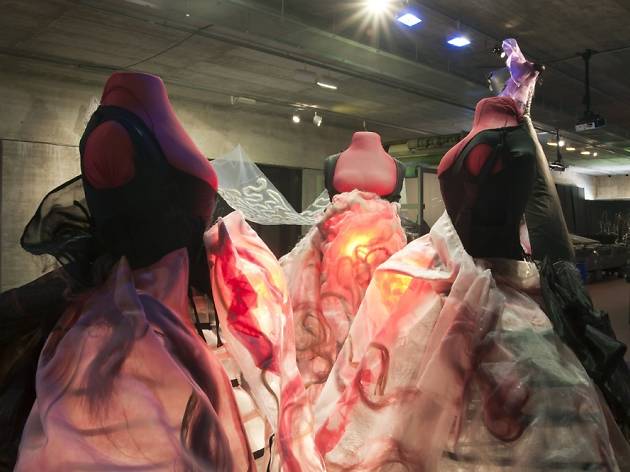 © Gonzalo Sanguinetti / Diputació Barcelona
Day 3 – morning: history and the printing process
At the same time that the future Indians were heading for the Americas, many of those Maresme natives who stayed behind were making their living from the textile industry, one of the main economic drivers of the area for many decades. A good example of this, in the old Gas Factory in Premià de Mar, is the Printing Museum, the only one of its kind in Spain to specialise in textile printing. Take the morning to explore and discover the history of the technique, the chemistry and art of hand printing, as well as the industrialisation of the printing process.
Once you've finished, we recommend taking a walk around the town to see the church of Sant Cristòfol, neoclassical-style buildings such as Masia Ribas or fin-de-siecle architecture including that of Can Roure. In addition, Premià de Mar recently inaugurated its Roman Museum, which shows off the remains of a unique octagonal property that was part of the Roman town that once stood here. This building was originally used by someone of high social standing as a place to receive guests, and later employed as a centre of wine production.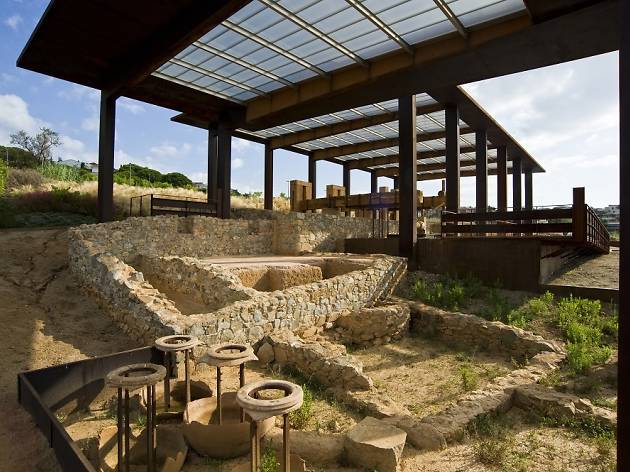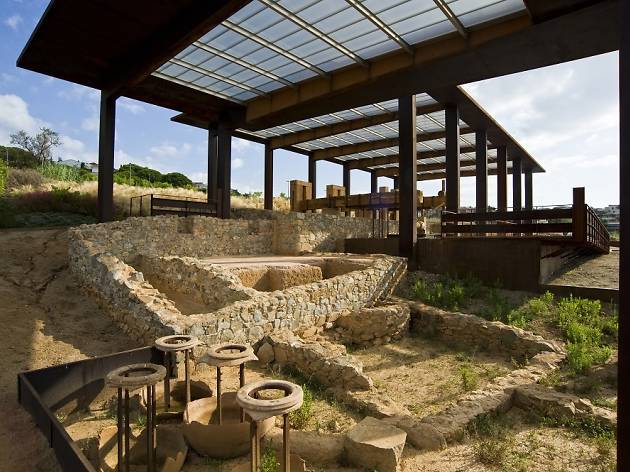 © Gonzalo Sanguinetti / Diputació Barcelona
Day 3 – afternoon: a wine culture that comes from afar
While we're on the subject of the Romans and wine production, our final recommendation is the Archaeological Park of the Roman winery of Vallmora in Teià. The Romans introduced the wine-making process across Catalonia and in some places it remains thriving to this day, such as on the lands of the DO Alella. At the Archaeological Park, you'll find wineries dating back 2,000 years, with tanks, ovens for the creation of amphoras, and two presses re-constructed just as they were and in the exact place that they were found. If you want to find out more before getting going, the nearby Tourist Information Centre (CAT) of the Generalitat is dedicated to the subject of the Roman settlers and the world of wine.