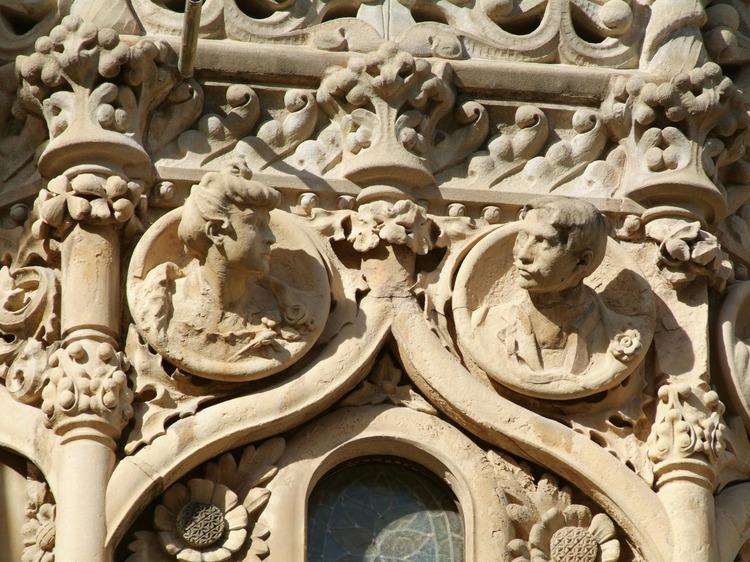 Afternoon day 1: The modernista route
After Barcelona, Reus is the city with the greatest number of modernist buildings in the area, of which many can be found within walking distance of the city centre, on the Ruta del Modernisme. This Modernista Route is well marked out, and all the relevant buildings bear a plaque; a leaflet is available with the route and information from the Tourist Office on Plaça Mercadal. This emblematic square, is, in fact, the ideal place to begin the tour, where you can start with a view of the magnificent Casa Navàs, a beautiful house designed by Domènech i Montaner, which today you'll admire from the outside in preparation for tomorrow's visit when you'll take a guided tour of the interior (must be booked beforehand at the tourist office). However, today you can go into the fabrics shop on the bottom floor, which was also designed by Domènech i Montaner and which still contains the original fittings and maintains the style of an early 20th-century business.

These aren't the only designs by Domènech i Montaner on the Modernista Route. In C/ de Sant Joan are the Rull and the Gasull houses. Rull, built in 1900, was his first private commission (from notary Pere Rull) when he arrived in Reus to build the Pere Mata Institute. Gasull, built in 1911 for the oil entrepreneur Félix Gasull, declared the arrival of the Noucentisme style, and architecture by Pere Caselles, Joan Rubió, Pere Domènech and José Subietas demonstrate the many faces of modernisme. The route through Reus takes you to many well-known spots, including the Prim and Mercadel squares, and shows us the mixture of historic and modern shops that make up the city centre, where those who enjoy a bit of retail therapy can make the most of the tour.

The afternoon comes to an end with a visit to the Museum of Vermouth, which opened last year in a modernista building in C/Vallroquetes, and which displays more than 1,400 bottles and 300 posters from vermouth marketing all over the world. Stop to enjoy a drink of Reus vermouth, and you can dine in the museum's restaurant as well.