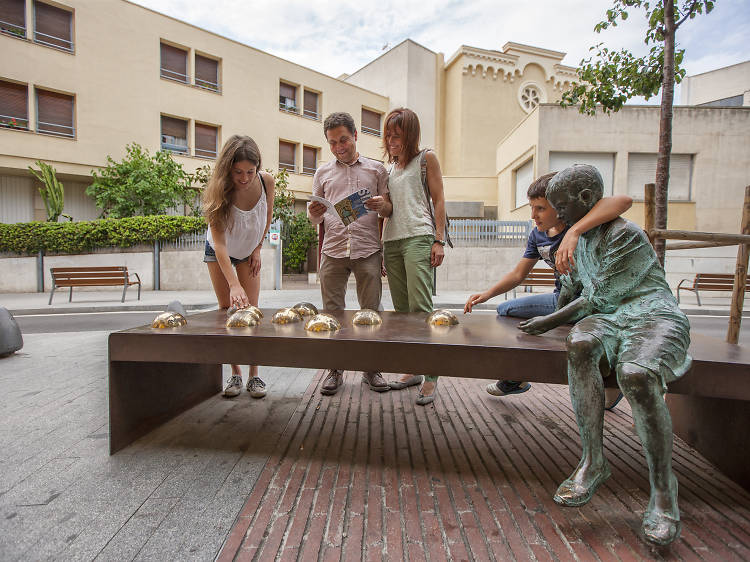 © Joan Capdevila Vallvé / El Paisatge dels Genis
Afternoon day 1: Antoni Gaudí
The capital of the Baix Camp region, Reus is a commercial, dynamic and cultural city. And back in the 18th and 19th centuries and into the early 20th century it was even more so.

We suggest you wander through the streets of the history centre, following the route of modernista buildings. If you've got kids with you, they can make it a game: Who can spot the flowers and animals on the façades?

A young Antoni Gaudí lived with his father, Fransec Gaudí, his mother, Antonia Cornet, and his brother, Francesc en Reus, in the family home, and there he discovered a magical space in the boiler room, which was his first introduction to metal works. It's still there in the house, whose exterior you can visit following the Gaudí & Reus route, which also passes by other spots that were important to Gaudí in his childhood: the Prioral de Sant Pere church, where he was baptised, the old Pies schools where he studied, and the Santuari de la Misericòrdia.

A good place to start or stop the route is at the Gaudí Centre, a study centre designed with the latest technologies, where you can discover this particular genius's secrets and learn about his innovative architecture. It's a modern, fun and interactive space meant for visitors to touch and experiment with the exhibits.

But wait, there's more. While the kids run around the central square, Plaça del Mercadel, looking for elements of nature in the façade of the modernista Casa Navàs, adults can take some time to enjoy the popular Reus vermouth.