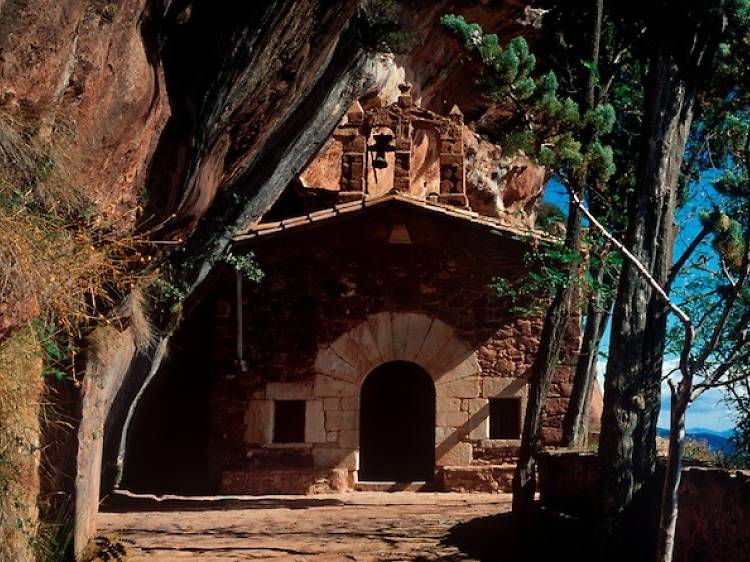 ©Rafael López-Monné
Afternoon, day 1: Capafonts, La Mussara and the Abellera hermitage
The Prades Mountains cover an area of 350 square kilometres of woods and farmland. It's difficult to decide where to start, but
Capafonts
, is a good place; it's a peaceful village with beautiful views of the countryside, and with the main attraction of an original 13th-century
bakery
. Now found in the basement of the town hall, it was once part of a much larger area, but the part that remains today is very well preserved and now a museum. It was a working bakery until it closed down in 1985, which makes it very rare in Catalonia and an exceptional example of the region's heritage. The village also houses some interesting old laundries.
Half an hour's drive away is
La Mussara
, a village that was abandoned in 1959. There are lovely views over the Tarragona countryside, but perhaps its appeal comes more from its romance and enigmatic atmosphere. The village is part of Vilaplana, and in the middle of the ruins, the church and bell tower, built in the mid-19th century, still stand tall.
In the afternoon you can make the two-kilometre walk to the
Abellera Hermitage
, which dates back to 1570 and is built into a natural cave in the cliff side, making it a unique and beautiful building, with its red earth and cave interior. Here the patron saint of Catalan beekeepers is worshipped, and the Virgin's crown (which normally she doesn't wear) bears 50 silver bees, with the queen bee and the Prades coat of arms on the top.