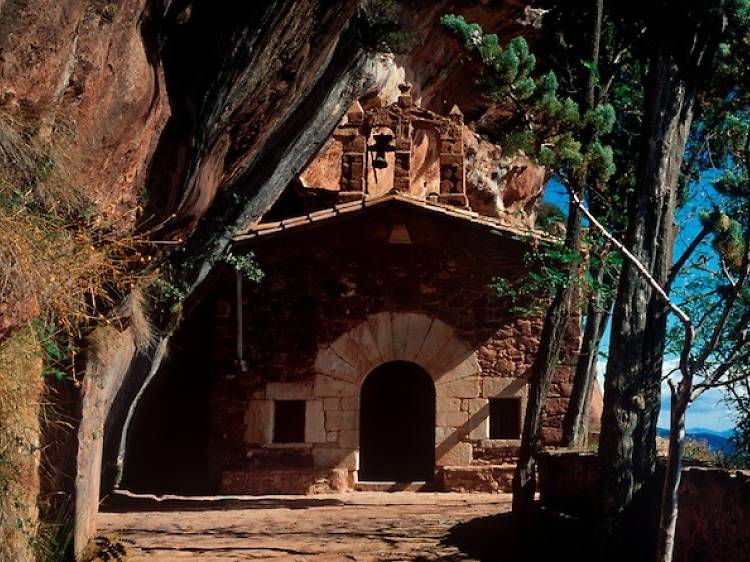 ©Rafael López-Monné
Around 350 square kilometres of forests and farmlands can be found in the region of the Costa Daurada Mountains (Les Muntanyes de la Costa Daurada). Such natural wealth makes it difficult to know where to start, but we suggest heading to
Capafonts
, a quiet village that has fantastic panorama views of the surrounding area and whose main landmark is a
bread oven
. That's right, a bread oven! It's not just any bread oven, though, but one that dates from the 13th century. You'll find it just underneath the Town Hall, and it's part of a wider complex, although the part that you'll see has been turned into a museum and preserved in an excellent state. It was working and active until 1985, making it a rarity in Catalonia and of exceptional historical interest. You'll also find some interesting old washing stones there, harking back to the pre-machine age.
Half an hour away by car is
La Mussara
, a village that has been uninhabited since 1959. The views over the Camp de Tarragona region are beautiful, but perhaps what's more appealing about this area is its romantic, enigmatic air. La Mussara, which belongs to the town of Vilaplana, features among its remains the old church and its bell tower from the mid-19th century, both worth seeing.
Your next stop this afternoon will be the
Abellera Hermitage
, about 2 kilometres from Prades. The building dates from 1570 and is set in a cliff, taking advantage of an existing cave. This makes the hermitage, cave and overall setting – with red earth – unique and definitely worth a visit. The patron saint of Catalan beekeepers is venerated there, and the crown of the Mother of God statue (which is normally not on public display) features 50 silver bees, with the queen bee and shield of Prades at the top.
In the evening, head to
Prades
, and discover the 'red town' while the sun is setting, making it look even more beautiful. You'll see that the red stone dominates in different places such as the church, town wall and many houses. The colourful building material comes from the mountains around the town (as you've just seen in Abellera). The Plaça Major is a charming spot, and here you will also see one of the town's main symbols, the Renaissance spherical fountain. It's worth taking a relaxed walk around this walled town and exploring the remains of its castle, Romanic gateways and quadrangular defensive tower.