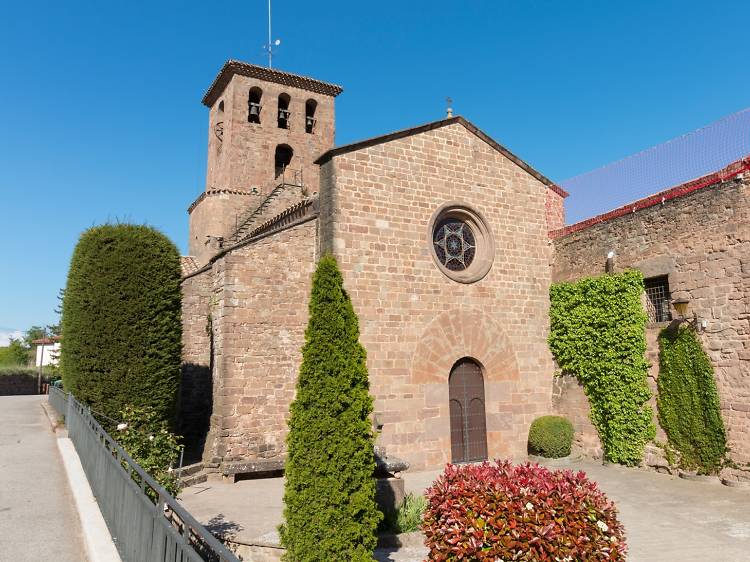 Visitor centre, monastery and mine
Spend the first day in L'Estany. And as there's a visitor centre, and you're visiting, pop in! It's in part of the old premises of the Monastery of Santa Maria de l'Estany, and provides information about the town's tourist and cultural resources and services. Similarly, it also aims to promote its archaeological, historical, architectural, artistic and ethnological heritage.
First you'll visit the monastery of the Augustinian order that teemed with life between the 11th and 15th centuries and today is a parish church. It's a real jewel of Romanesque art, especially the capitals in the cloister, 72 in total, with carved biblical scenes and vegetal and heraldic themed iconographies. It was founded in 1080, and has a notable gothic sculpture of the Mother of God made from a single block of alabaster.
For lunch, try Ca la Tona, near the monastery, where you can enjoy organic and local products.
In the afternoon, stay in L'Estany. Don't you think it's strange that the town has this name, which means lake, and yet there's no sign of a lake? It did have one but it was dried up by a spectacular engineering project dating to the 18th century and that still performs the same function: removing water from the plain. The landscape was probably more beautiful when there was water on the surface but this caused diseases, and the monks in the Augustinian monastery needed land for crops. The solution was to build a dry-stone mine of nearly half a kilometre, which you can now visit, bringing the day to an end.