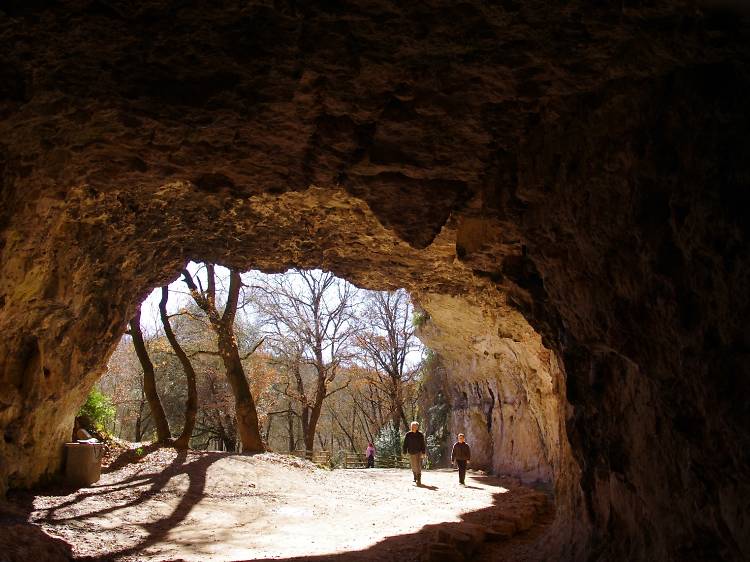 Day 1: on the outskirts of Moià
Some people, when they arrive in a place, immediately look for high ground and this is what you'll do: once in the region go up to the viewpoint known as Mirador de la Creu. It is so called because at the top there is an iron cross from 1900. To reach it, walk along the paths through gardens surrounded by native plants. The views of places such as the Moianès region and the Montseny, Montserrat, La Mola and Montcau mountains are spectacular. Nearby is the Jardí Botànic de Can Riera, a botanical garden with around 180 species including medicinal plants, fruit trees, bushes and crop vegetables. It was founded in 1999 for educational purposes.
You can now head to one of the most fantastic and visited places in the region, the Coves del Toll. All the explorations have shown that these caves were inhabited by people and wild animals from Prehistory. They are open to visitors, by guided tour only, and you'll see over a kilometre of beautiful and unique galleries. The guide will explain, among other things, how they were discovered, the finds made, the excavations underway and how, in the distant past, they were under the sea. The visit will be completed with a visit to the Museu Arqueològic i Panteològic de Moià, located in the birth home of Rafael Casanova, and which displays many of the archaeological and paleontological finds made in the caves.