Heads up! We're working hard to be accurate – but these are unusual times, so please always check before heading out.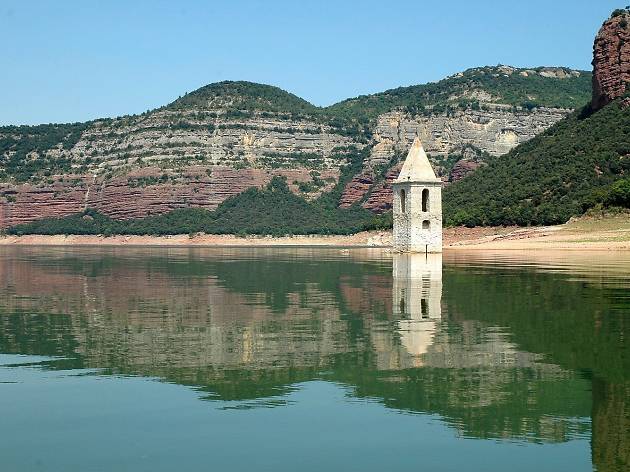 Seven things to do in Sau and Collsacabra
Breathtaking landscapes, water activities, picture postcard villages and historic monasteries, a whole world in a few kilometres
A getaway to the Sau reservoir and Collsacabra is a feast for the senses. In a small area you'll find a range of attractions, from one of the most emblematic reservoirs in the country where you can enjoy different water activities to beautiful cobbled villages, as well as dizzying cliffs, an old monastery in a unique place, and exuberant nature that fills the landscape with greenery. Here are seven things you can't miss if you visit this area.
IN COLLABORATION WITH BARCELONA ÉS MOLT MÉS OF THE DIPUTACIÓ DE BARCELONA.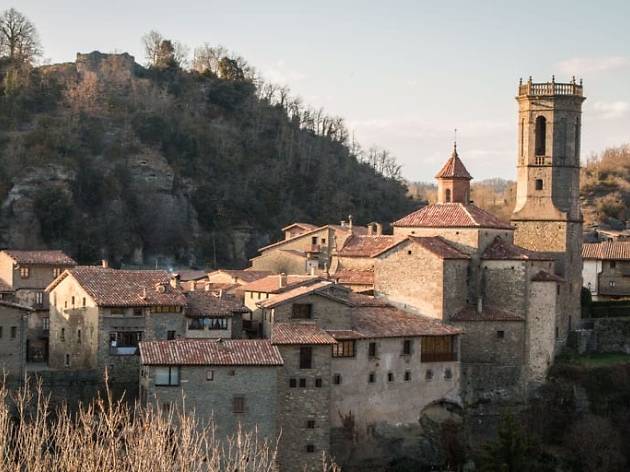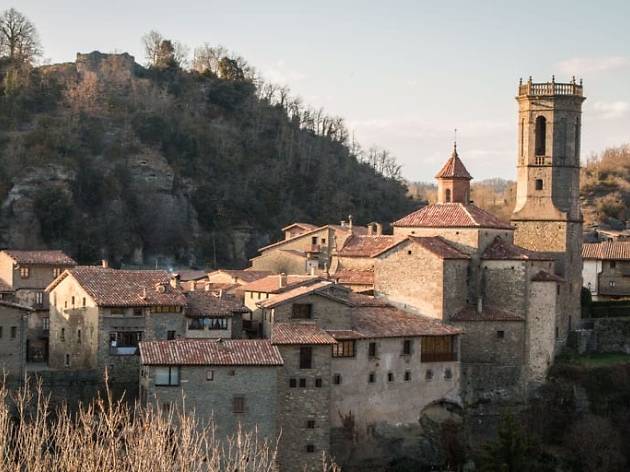 Essential. It's one of the most beautiful villages in Catalonia, and, although you'll have to negotiate a few road curves to get there, you have an extraordinary reward when you arrive: a picture postcard village, with stone streets and houses, and a fragile looking suspension bridge that is a real symbol. Simply drift around its streets, and, if you're in the mood, you can also take an excursion to the Shrine of La Magdalena, around 45 minutes away.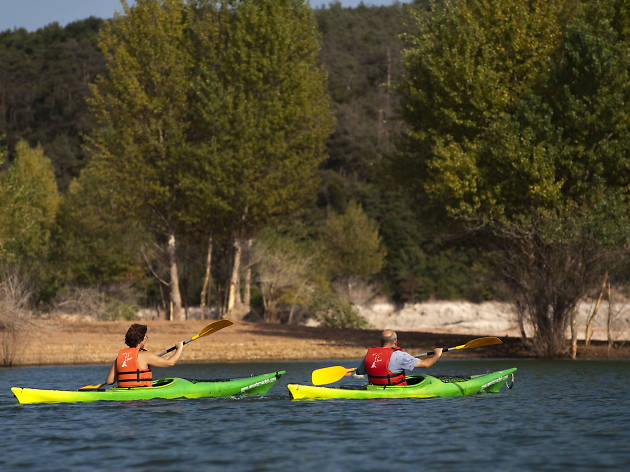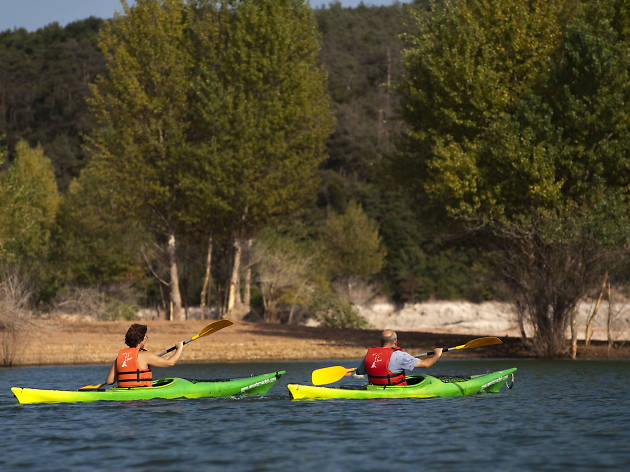 © Josep Cano
Water activities on the reservoir
You're off to the legendary reservoir where you can see more or less of the belfry top depending on the water level. For even closer contact with the waters, several companies organise activities. For example, you can go out in a kayak, which allows you to discover the most beautiful and inaccessible parts of Sau. Another good idea is a ride on an Aquaslider, a light boat for 2, 3 or 4 people, with a modern pedal system that lets you move along quickly and smoothly, and can be rented by the hour, half day or whole day.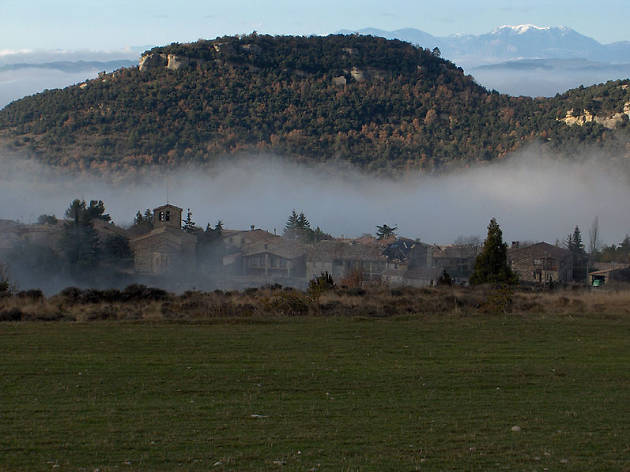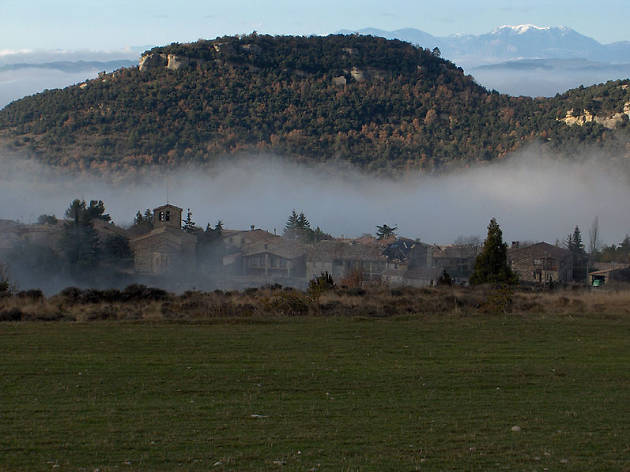 From water to terra firma. This is also the ideal place for cycle routes. If you like mountain biking but you're not overly fit or simply want a short easy route, a good choice is the Tavertet–Pla de Castell–Tavertet route, fairly level and just over seven kilometres. You'll see interesting places in Collsacabra, such as the castle lookout point and its views over the Sau reservoir.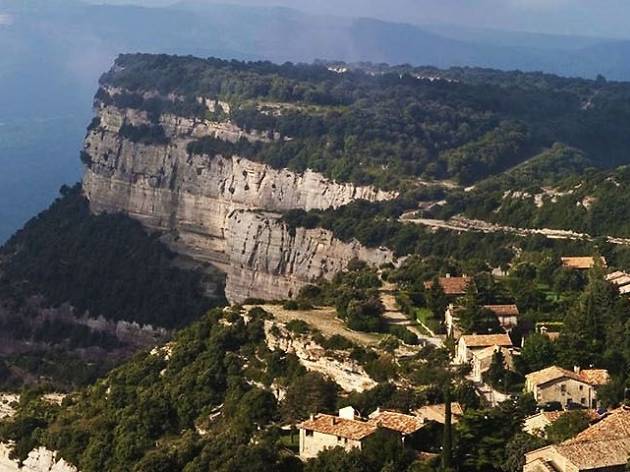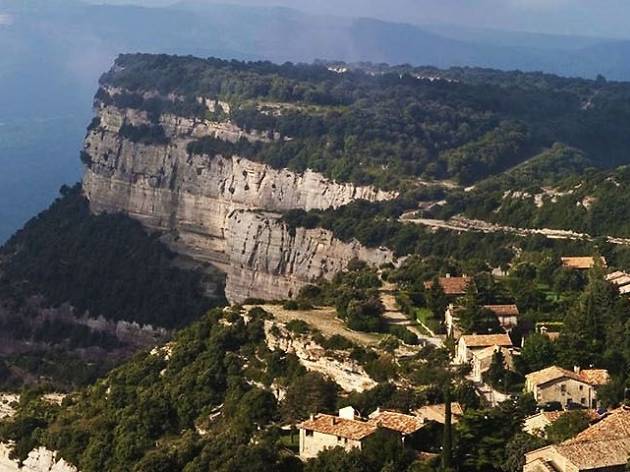 Fotografia: Ajuntament de Tavertet
As we mentioned Tavertet in the previous suggestion, just like Rupit it's a village worth exploring. It's been listed as Cultural Asset of National Interest, and its main characteristic is that it sits on the dizzying heights of the cliffs over the Ter River. With these panoramic views, its isolated location and the many houses dating back around 400 years, it seems as if the world had taken a much needed break here, and you easily succumb to a strange yet pleasant feeling of freedom.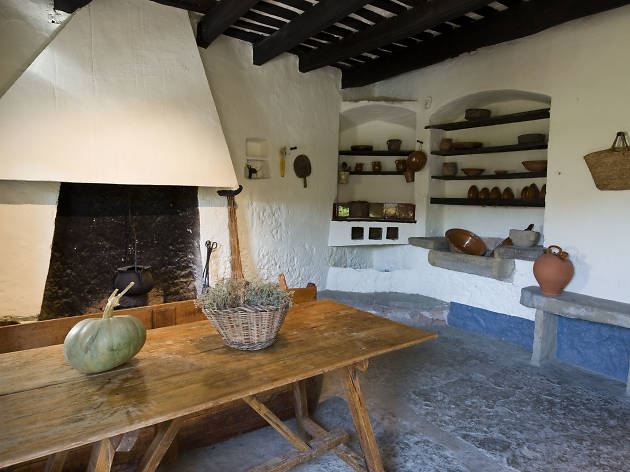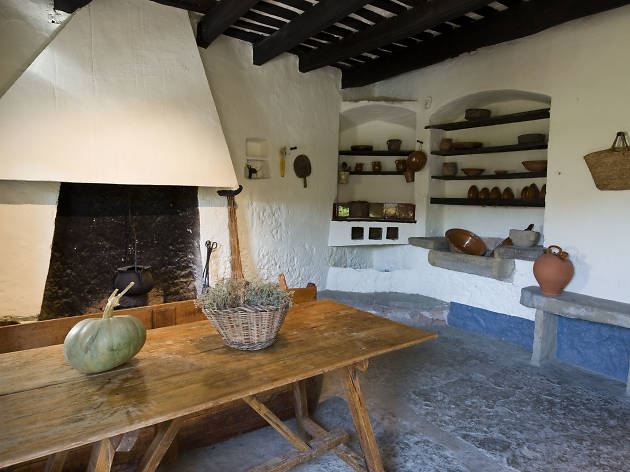 On your getaway through Sau and Collsacabra, don't miss the village where the most popular poet of all times, Jacint Verdaguer, was born, particularly because in Folgueroles you can see the house where he spent his childhood, now a House-Museum. The place evokes the universe of the Romantic writer and key figure in the cultural movement known as the Renaixença, and apart from its historical charm it is also attractive from an architectural point of view: it's the typical 17th century Osona house, and seeing rooms such as the kitchen or bedrooms gives you an idea of how our great-great-grandparents lived, or their great-great-grandparents.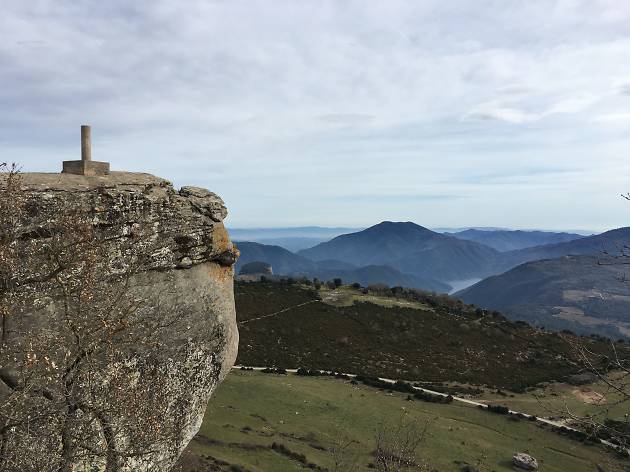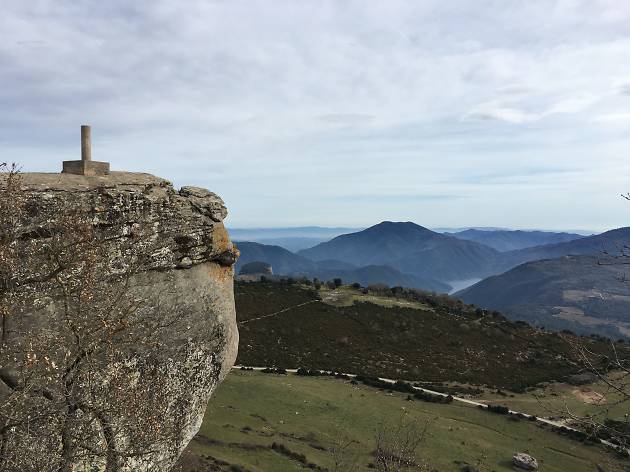 You've sailed on the Sau reservoir and been cycling… but you haven't done any route on foot yet! As you can imagine, there are plenty worthy doing in this area. We've chosen Rocallarga, close to Tavertet, because from this peak, at a height of 1,187 metres, the spectacular views take in Sau and Susqueda reservoirs and the Tavertet cliffs. The peak is an immense rock with a geodesic vertex overhanging some twenty metres from the cliff, suspended over the Pla del Boixer, which makes the place even more spectacular… and dizzying!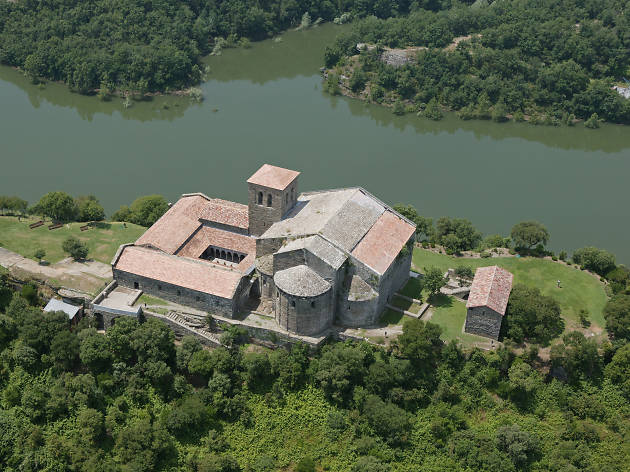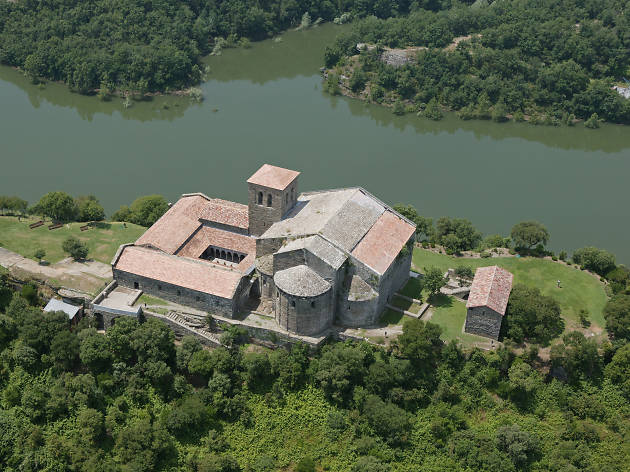 Monastery of Sant Pere de Casserres
You'll end up at a bend in the Ter River where many centuries ago they decided to build a monastery. An example of Catalan Romanesque art, Sant Pere de Casserres is a modest construction but full of evocative details, such as its small cloister, the parlour that over the years became a cellar, or the anthropomorphic tombs testifying to the fact that in the past there was a necropolis. Old furniture and tools dotted around the rooms shed light on the place and make the visit more attractive.
For more information, check the link.