Sport & health in Donostia/San Sebastián
For those who want to take part as well as those who prefer spectator sports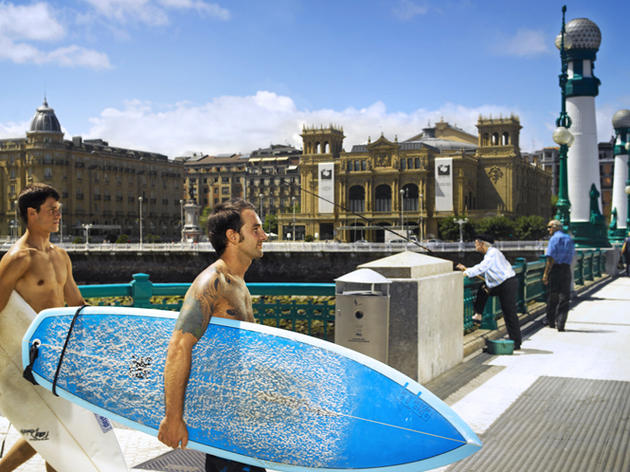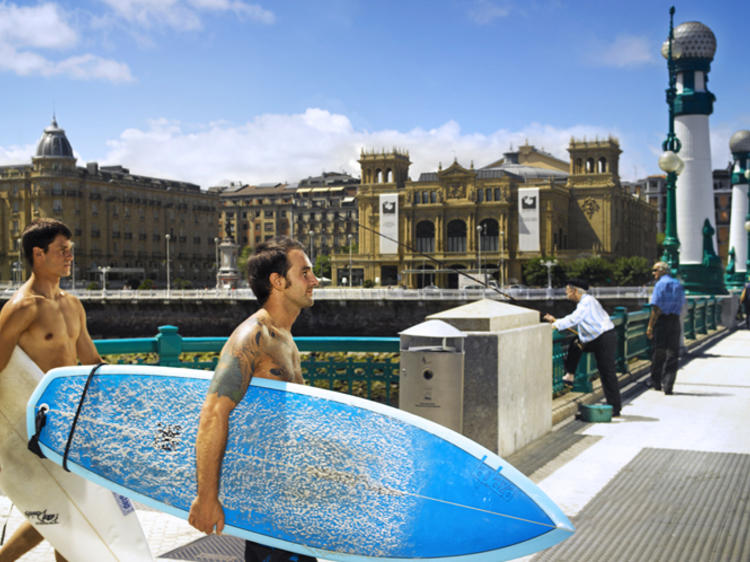 Surfing in Donostia / San Sebastián
Zurriola is widely regarded as the best urban surfing beach in all of Europe, and the sport dominates the neighbourhood of Gros, as well as much of the entire city of Donostia/San Sebastián, where there are more than 100 companies dedicated to the industry in all its aspects.
As the popularity of surfing grows, more and more visitors sign up for courses or choose to experience their surfing initiation here. Opportunities are both wide-ranging and varied. Until only a short while ago, surfing was limited to the summer season, but now surfing schools are open all year round, as are the shops that hire out the relevant materials.
Wherever you go in the city, and especially in the Gros neighbourhood, you can get into contact with experienced surfers who understand surfing as both a sport and a way of life, and you'll come across plenty of local brands dedicated to the cause. The birthplace of European surfing, after all, is very near here, in Biarritz, and it immediately spread all along the coast of the Basque Country.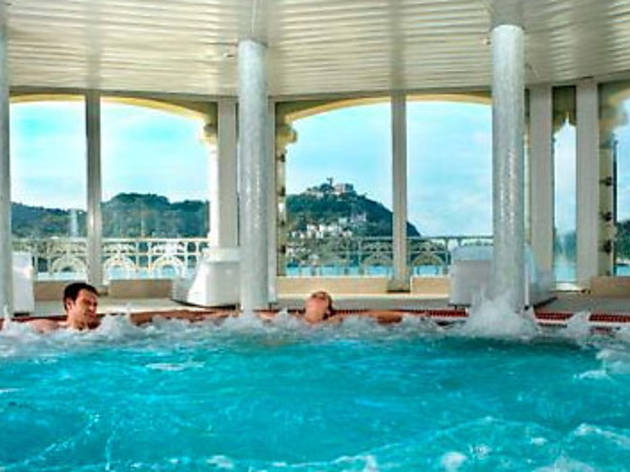 La Perla, Talaso Sport Centre
Relax while overlooking the sea in this impressive thalassotherapy centre set in a building that turned 100 years old in 2012. It offers a therapy circuit with seawater as the main feature, as well as body and beauty treatments, and there's also a gym. Its excellent restaurant serves healthy food.
Price: spa circuit €26.50 for two hours; massages start from €34.20
www.la-perla.net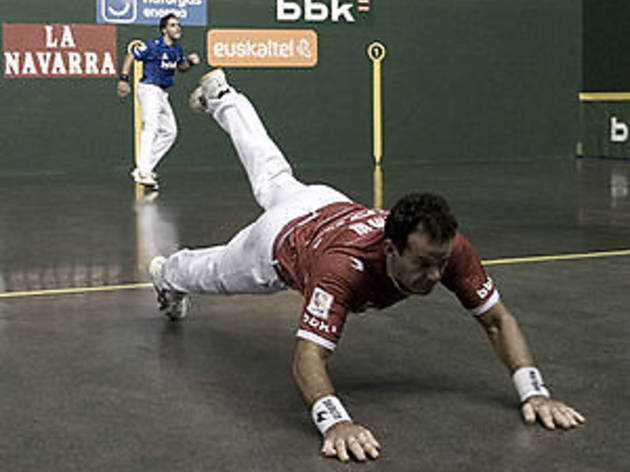 Basque pelota (euskal pilota) is the local sport with most success at home and farther afield. Basque pelota comes in various forms, the most popular and well-known of which are: hand-pelota, bat-pelota and basket-pelota.
Hand-pelota is the most popular in Euskal Herria, with a frontón, or court, in the majority of towns and neighbourhoods, often adjacent to the local church. Professional tournaments are often held during local festivals, and thanks to television coverage, the popularity of the sport has spread to neighbouring regions such as La Rioja, Cantabria and Castilla y León.
Pelota's golden age, however, was in the 20th century, and since then the frontón courts in Madrid, Barcelona, Zaragoza, Logroño, Valladolid, Palma de Mallorca and Lleida have disappeared.
Bat-pelota uses a wooden bat to hit the ball. Basket-pelota (also known as jai alai) is the most spectacular of them all, and the one with the most international appeal, perhaps because of its fast and furious nature. It's very popular in courts throughout Florida, but it's also well-represented in Mexico, Buenos Aires and Shangai.
In San Sebastián alone there are 40 frontón courts where you can play or watch some professional tournaments.
www.donostiakirola.org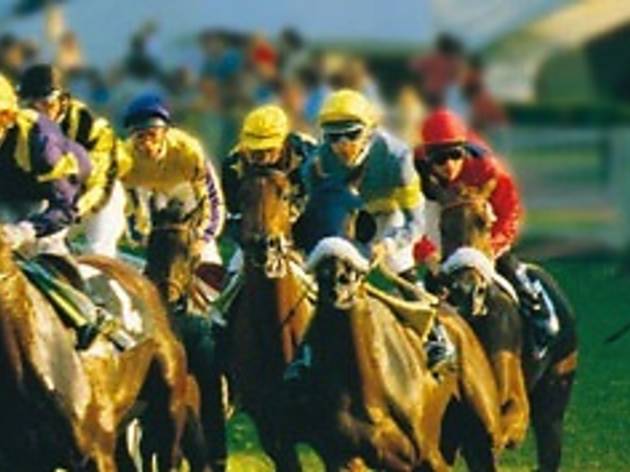 In the heat of the summer the betting action is all to be found at the horses. Race meetings, especially the Gold Cup, which is one of the races in the prestigious 'Le Defi du Galop' competition, attract hundreds of punters and spectators looking to have a good time. This is a classic event and one of the most important in the city's sporting calendar.
www.hipodromoa.com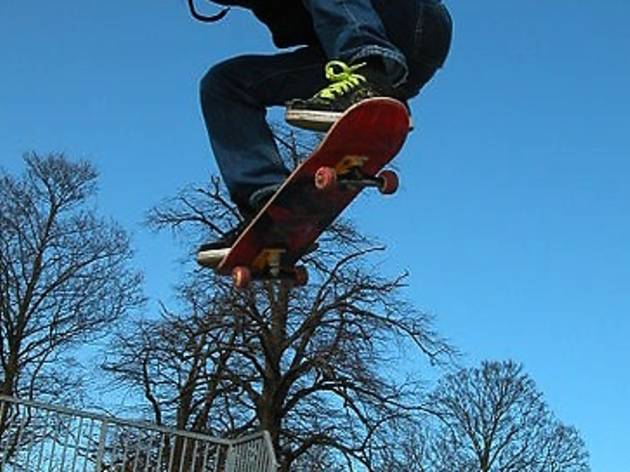 If you're a skateboarding or long-boarding fan looking for open-air places to practise, there are three skateboard parks in Donostia/San Sebastián: Pagola (in Miramón), Anoeta and Txaparrene (in Intxaurrondo).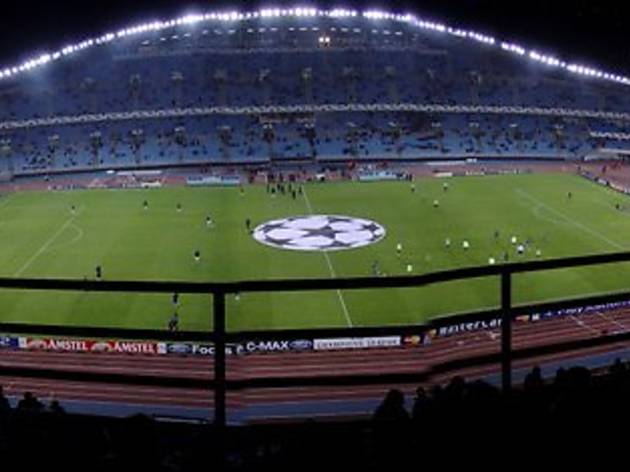 The Museo de la Real Sociedad opened on 7 September 2009, the day the football club celebrated its centenary. The permanent exhibition shows off items both from the club's collection and donated by individuals and institutions.
Opening hours: Tue-Sat 10.30am-1.30pm, 4.30pm-7.30pm; Sun and bank holidays 10.30am-1.30pm. Closed 15 Aug and 8 & 25 Dec. Price: €4 general public; €2 children under 14. Museum and stadium: €6 adults/€3 children.
www.realsociedad.com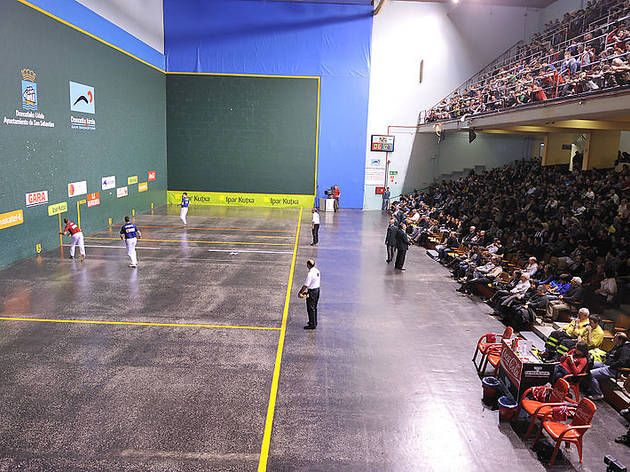 Basque pelota may be even more popular than football with some locals. It's a ball game with many variations: players can hit the ball with their hands or a bat, or score using a basket. But are played on a court called a frontón. Here is a guide to some in the region.
Frontón Municipal de Amara Zaharra
Run by Lagun Artea KE, a cultural association in Donostia/San Sebastián, this is a typical indoor court that you can reserve to practise (or acquire) your skills.
Calle de Amara, 21 T. 94 348 18 50
Frontón Municipal Atano III
This indoor court is managed by the Municipal Sports Council, and boasts a capacity for almost 2,000 spectators. It's the venue where all the most important professional matches are held in the Donostia/San Sebastián. If you're lucky enough to catch a match here, you'll see that there's always a great atmosphere among the spectators.
Opening hours: Mon-Sat 8.30am-10pm. Sun 9am-2pm. Closed bank holidays
Paseo De Anoeta, 6 T. 94 348 18 90

Frontón Municipal de Anoeta
Another open-air court run by the local sports council, also open to the public.
Paseo de Anoeta T. 94 348 18 50
In Gipuzkoa
There are many frontón courts to be found on the outskirts of Donostia/San Sebastián. One of the main ones is Galarreta, which is in Hernani, and can support up to 1,500 fans. Another of the region's benchmark arenas is Beotibar, in Tolosa, with a capacity for 1,220 spectators.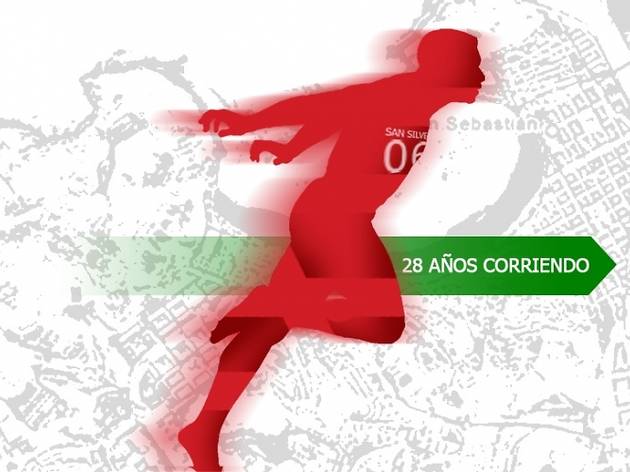 December 31st is one of the highlights of the year for sports lovers. The San Silvestre running race has an 8 km route around the city that goes from the Antiguo neighbourhood to Zurriola beach, taking in many of the city's most famous sights along the way. The route is flat and not particularly long, making it suitable for runners of all levels. A less tiring option is to join in with the cheering spectators and enjoy a drink at one of the bars along the route while you watch the participants race by.
Back to 101 things to do in Donostia/San Sebastián