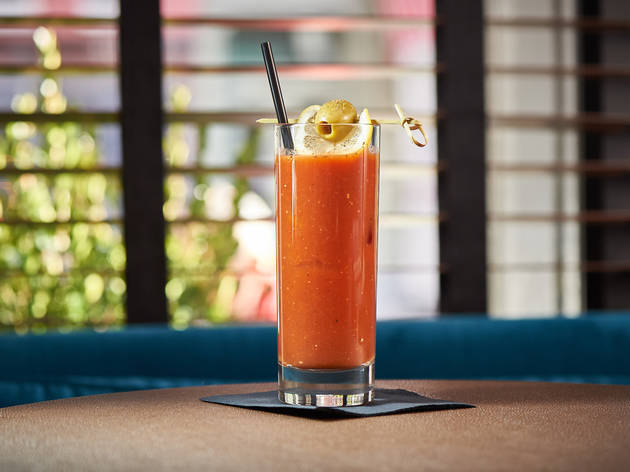 The 11 best brunch cocktails, ranked
Our guide to the best brunch cocktails, from classic mimosas and Bloody Marys to champagne cocktails, spritzes and more
Ahhhh, brunch. One of the most debauched meals of the week, typically involving drinking something alcoholic, usually designed to help cure any "morning after" ills, often leading people back to where it all started: tipsy. Oh, and sometimes eating something, too. But what cocktails make the perfect brunch cocktails? You may know how to make a Manhattan expertly, and how to make a daiquiri that blows people's minds—but those don't go so well with eggs. What does? Here are 11 of the most popular and classic brunch cocktails you're liable to see in brunch patrons' hands, and since humans have been drinking for a very long time, you'll be happy to discover many of these cocktails have a deeper history than you may be aware of. Cheers. (And if you're looking to push your boozing beyond the brunch hour, check out our general boozer's guide to the any-time-of-day cocktails you need to know.)
RECOMMENDED: See America's best cocktails
Best brunch cocktails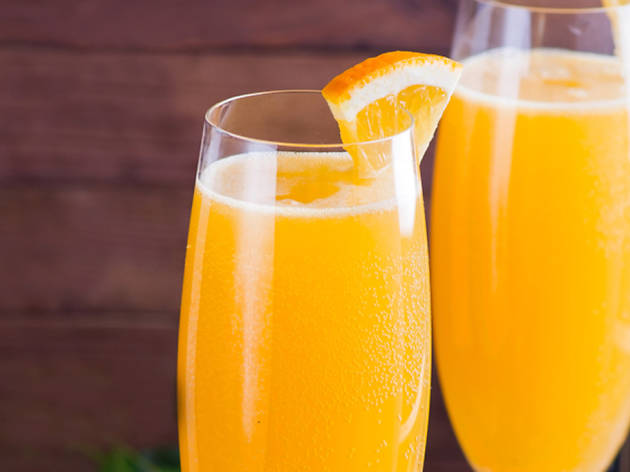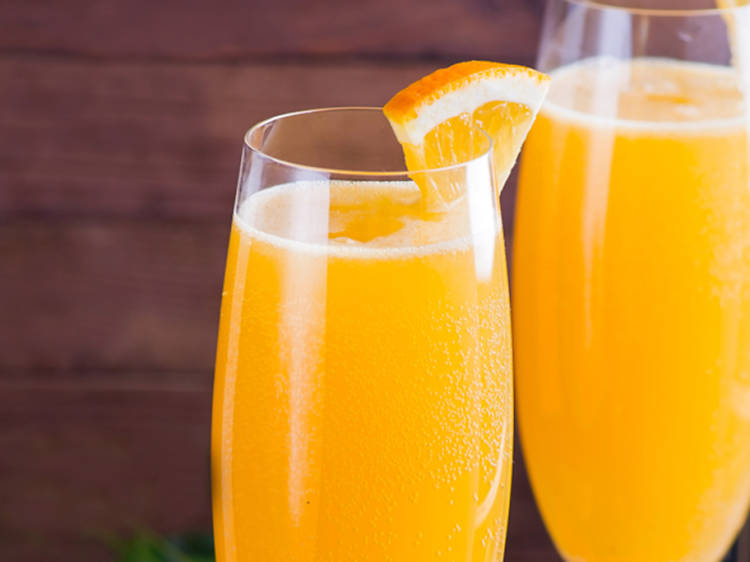 Of course this one has to be first, even though the word mimosa is sadly preceded by "bottomless" these days, which means imitation or low-grade orange juice and some schlocky sparkling wine that will give you heartburn by your third flute. The Mimosa is believed to have been invented circa 1925 in the Hôtel Ritz Paris, so you know it was made with half a flute of champagne (no cheap and nasty sparkling wine there) and the other half fresh-squeezed orange juice. Let's get back to that formula, shall we? As for the name, the cocktail mimicked the bright yellow mimosa flowers of the acacia.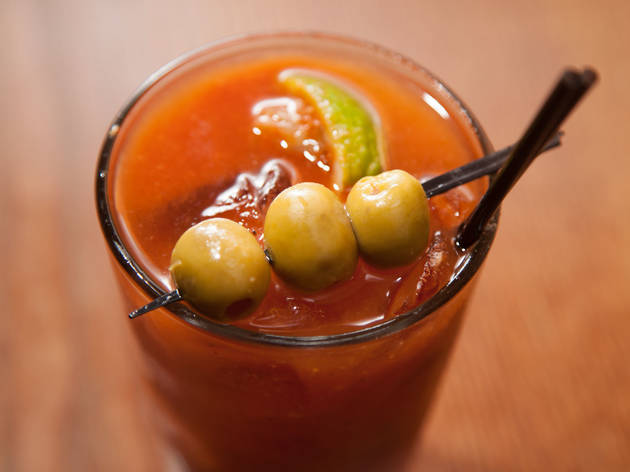 Photograph: Martha Williams
2. Bloody Mary/Red Snapper
The origins of everyone's favorite drink to order on an airplane are disputed: some say bartender Fernand "Pete" Petiot came up with an early variation of the Bloody Mary in 1921 while working at Harry's New York Bar in Paris, and then brought it to the King Cole Bar at the St. Regis Hotel in New York in 1934, where it underwent a 2.0 name transformation into the Red Snapper (and gained some extra essential touches, like horseradish, cayenne, lemon juice and celery salt). Others say it was invented in the Hemingway Bar at The Ritz Paris, and even others say it's from the 21 Club in New York. Its origins may be as murky as a glass of tomato juice, and it can be endlessly riffed on, but the basic Bloody Mary includes vodka, tomato juice, and some dashes of Worcestershire sauce, Tabasco, freshly grated horseradish, lemon juice, celery seeds (or celery salt), and salt and pepper. You can go wild adding things like cayenne, smoked paprika, Thai chile, and even bacon strips, and up in Canada, you'll find the Bloody Caesar, which has some clam juice in it.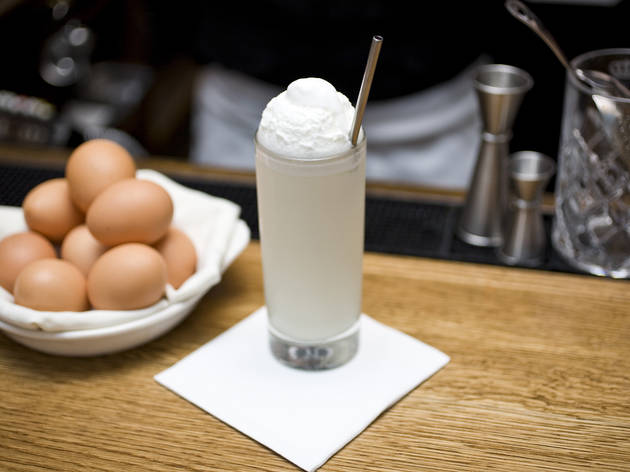 Time Out, Photograph: Alex Strada
A beloved cocktail from New Orleans, this frothy number dates back to Henry C. Ramos and his Imperial Cabinet Saloon in 1887. Made with gin, lemon juice, lime juice, simple syrup, egg whites, cream, orange blossom water, and soda, the original recipe called for bartenders to shake it for up to 12 minutes in order to seriously emulsify the egg white, and Ramos even had a brigade of "shaker boys" who would take turns shaking the drink until their arms would tire, and pass the tin on to the next shaker boy. When Prohibition was enacted, Ramos released the secret recipe in order that the cocktail would live on (thanks, Henry!), so here's one to give a good hard shake.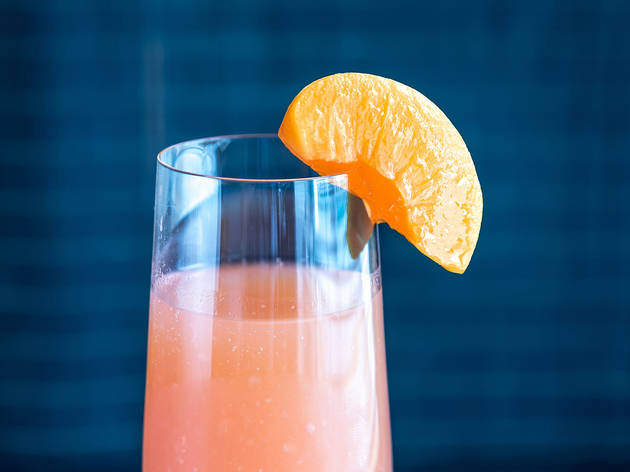 Photograph: Shutterstock
This beautiful and peachy cocktail comes from the equally dreamy Venice, Italy, and was invented by Giuseppe Cipriani, the founder of the famous Harry's Bar, in 1948 (which is when the drink got its name, although the bar was making it in the 1930s). This seasonal specialty is made with one part white peach puree and three parts prosecco, and got its name because its color reminded Cipriani of the "pink glow" in a painting by Venetian artist Giovanni Bellini. It's imperative to wait until summer to make this cocktail—order it in winter somewhere and the bartender probably used peach schnapps. And while any places offer different fruits, the true Bellini is just white peach.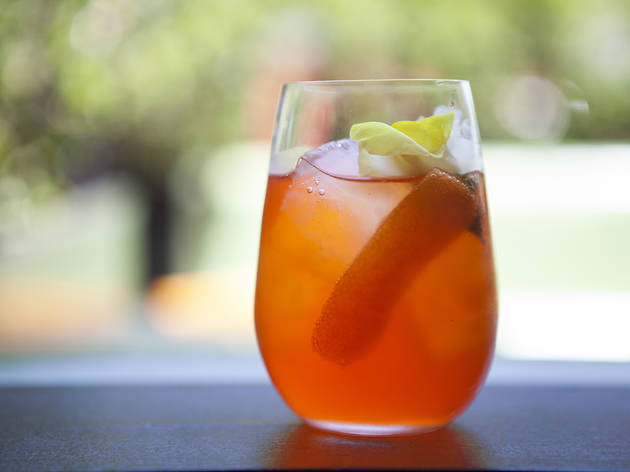 Photograph: Jakob N. Layman
A popular aperitif in northern Italy—especially in Venice, where spritz is a way of life—this bright orange beverage has been gaining in popularity stateside and appearing on brunch and happy-hour menus from coast to coast. The recipe calls for three parts prosecco, two parts Aperol (a poppy-red Italian liquor that dates back to 1919), and one part soda, served over ice with an orange slice in a large wineglass. It has a slight touch of bitterness, which is great to settle the stomach in the morning, and is low in alcohol, so it will get you back into the saddle gently. For the exact same reasons, it's ideal for aperitivo after work, when it will whet your appetite for dinner, without getting you bombed (or blowing out your palate).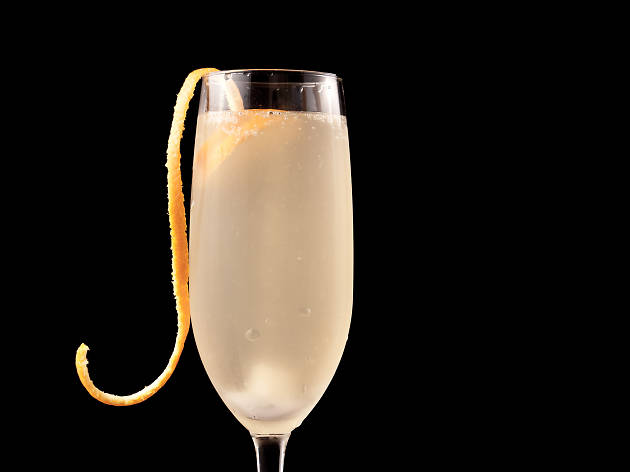 Photograph: Shutterstock
A bartender's secret hangover cure, this cocktail will not only revive you, but it will also perk up a bottle of bubbles that may have gone flat from the night before (but really, what is leftover champagne?). One of the oldest cocktails, it involves anointing a sugar cube with a few good shakes of Angostura bitters, and then pouring the bubbly on top, and garnishing with a lemon peel spiral. One of the earliest published recipes dates back to 1862 in Jerry Thomas's Bartender's Guide: How to Mix Drinks, or The Bon Vivant's Companion, and a boozier version started appearing later, with the addition of brandy and a maraschino cherry. It's an ideal drink for elevating a lesser-brand of bubbles—it would be a shame to use a grand cru champagne for this one, but hey, some people have money to burn. It's also fun to try different bitters, and citrus too.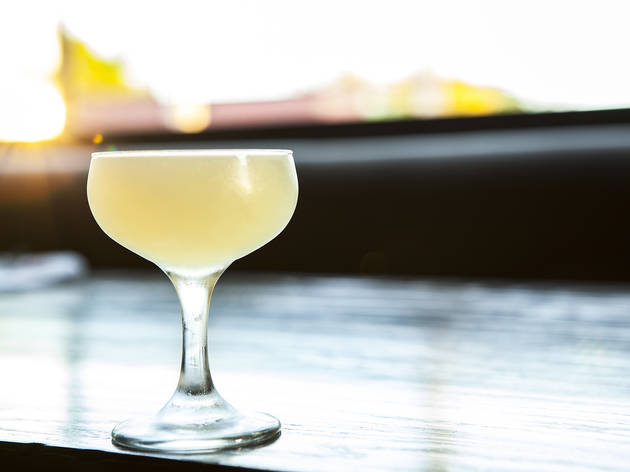 Photograph: Jakob N. Layman
With a name like this, it's obvious this drink knows what state you're in. Corpse Revivers are a classic series of drinks designed to get you back in the game, and the Corpse Reviver #2 is the one you're most likely to see on menus due to its tasty nature. Both #1 and #2 were first included in the Savoy Cocktail Handbook by Harry Craddock in 1930, who hilariously said of the #2: "Four of these taken in quick succession will unrevive the corpse again." Man, people could drink. The #2 concoction is gin, lemon juice, Triple Sec, Kina Lillet (which is no longer available, so many bartenders use Tempus Fugit Spirits Kina L'Aéro d'Or or Cocchi Americano, which mimic its flavor profile better than the reformulated Lillet Blanc), and a dash of absinthe. This refreshing number is shaken, and will hopefully help stop your hands from trembling soon enough.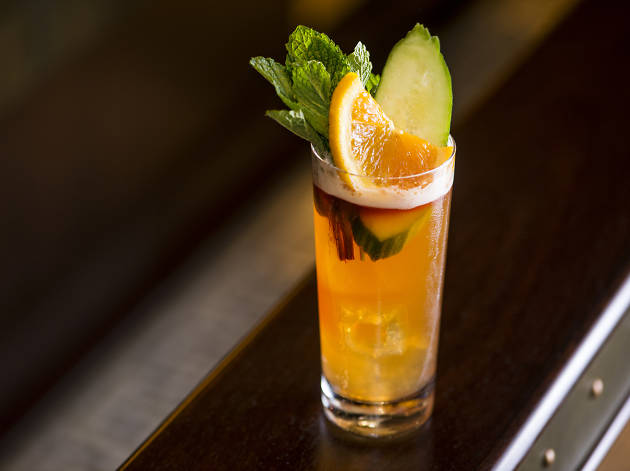 Photograph: Cayla Zahoran
The picture of refreshing, this cocktail is typically associated with balmy afternoons and watching Wimbledon, but it works very well as a brunch cocktail. Served in a highball glass, the trademark of a Pimm's No. 1 Cup is the fruit in it, including strawberries, orange and lemon, plus cucumber slices. Plus, there is English-style lemonade or ginger ale (some like Sprite or 7Up), and mint. You can make a pitcher of it for an instant party. While some people think the drink was invented in New Orleans—where it's very popular—the No. 1 Cup dates back to London in the 1840s, when James Pimm created it and sold it as a health tonic at his oyster bar. While everyone knows the ubiquitous red Pimm's No. 1 Cup, there was originally a series of six different Pimm's Cups—each bottled liqueur made with a different base alcohol, like gin or vodka; only Nos. 1, 3 (which was reintroduced as Pimm's Winter Cup), and 6 remain in production.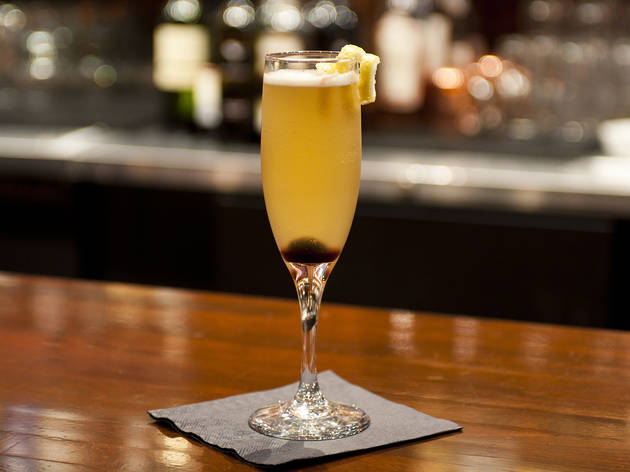 Photograph: Molly Cranna
For those who like a little extra kick in the pants, this boozy concoction of gin, Champagne, lemon juice, and sugar packs a pleasant punch, which is how it ended up earning its name: the wallop was compared to being shelled with the 75mm Howitzer field gun. Yeah, powerful. But delicious. Origin stories on this one are disputed, and range from 1915 to the 1920s, and back to bars either in Paris or London. Considering it was around the time of World War 1, the artillery reference in its name makes even more sense (the French army used this weapon in WWI). You can even be fancy and order it in France as a Soixante Quinze (seventy-five). The drink has gone through permutations in time, with bartenders using cognac instead of gin, and changing the kind of glass it is served in.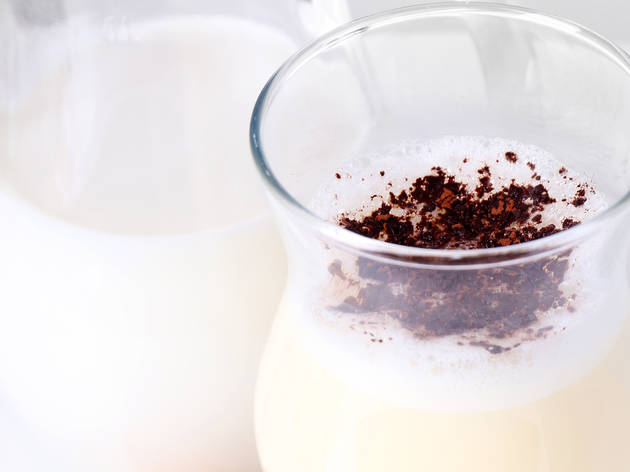 Photograph: Shutterstock
Milk punches date back to colonial times, and even Benjamin Franklin had his own recipe. Anyone who has traveled to New Orleans has seen this popular and traditional drink at brunch at venerable places like Brennan's and Galatoire's, where they make it with French brandy. It's not for the fainthearted, typically featuring a rich combination of half-and-half, plus brandy, simple syrup, vanilla extract and fresh-grated nutmeg (you can see how this is popular during the holidays), and then shaken. It's a creamy and gentle sort of eye-opener, one that eggnog lovers will certainly appreciate.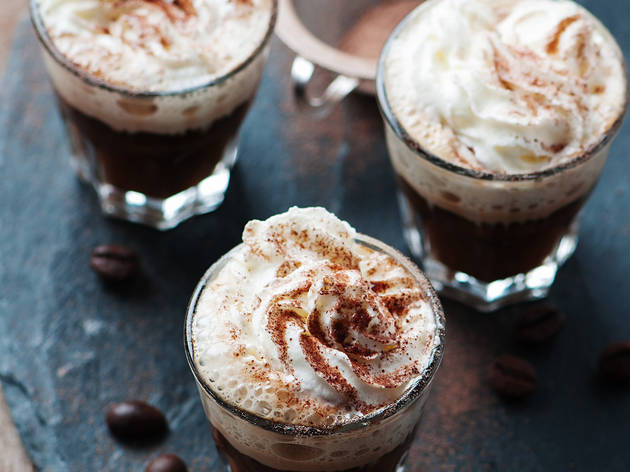 Photograph: Shutterstock
While some folks would consider the Irish Coffee a better after-dinner drink, it has certainly appeared on many a table at brunch. The combination of coffee, Irish whiskey, sugar, and cream will definitely make you feel something—maybe a few things. The original Irish coffee was invented in Foynes, County Limerick, when some American passengers disembarking a Pan Am flying boat in the 1940s reportedly needed a little pick-me-up after a rough journey. One of the most popular places for one in America is the Buena Vista Cafe in San Francisco, thanks to a travel writer for the San Francisco Chronicle, Stanton Delaplane, who had the bar recreate it for him in 1952 after trying one at the Shannon Airport. But first they had to figure out how to get the cream to float on top like the Irish (the mayor, who was also a dairy owner, suggested they use aged cream). Voila! So if anyone serves you one with whipped cream, they're doing it wrong.
Best selling Time Out Offers