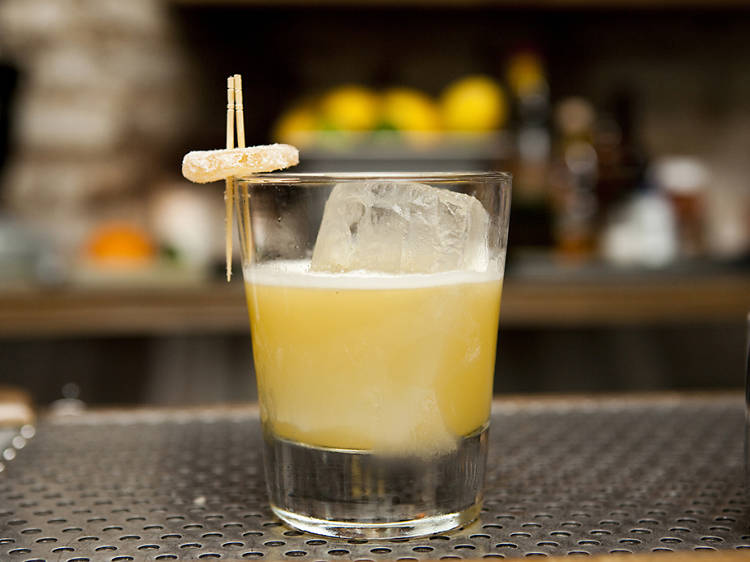 Photograph: Jessica Lin
If you like: Hot Toddies
If you're drawn to the medicinal effects of a classic brown liquor–laden hot toddy, try your luck with a Penicillin—a Scotch whisky cocktail highlighted by the healing properties of ginger and honey. Created by bartender Sam Ross of New York's Attaboy, the Penicillin takes the medicinal cocktail to the next level, calling for muddled fresh ginger, homemade honey syrup, lemon juice and not one but two types of Scotch—a blended base with a single malt float. We feel better already.

Ingredients:
2 oz blended scotch whiskey, preferably Famous Grouse
¾ oz fresh lemon juice
¾ oz honey syrup
3 slices fresh ginger
¼ oz single malt whiskey, preferably Laphroaig

Directions:
In the bottom of a cocktail shaker, muddle the fresh ginger until well mashed. Add the Famous Grouse Blended Scotch, lemon juice, honey syrup and ice. Shake about 20 seconds, or until well chilled. Strain over an ice-filled rocks glass, then top with a Laphroaig Single Malt Whisky float.