The 10 best restaurants in Bellevue
Use our guide to find the city's best restaurants, including classic steakhouses and James Beard Award-winners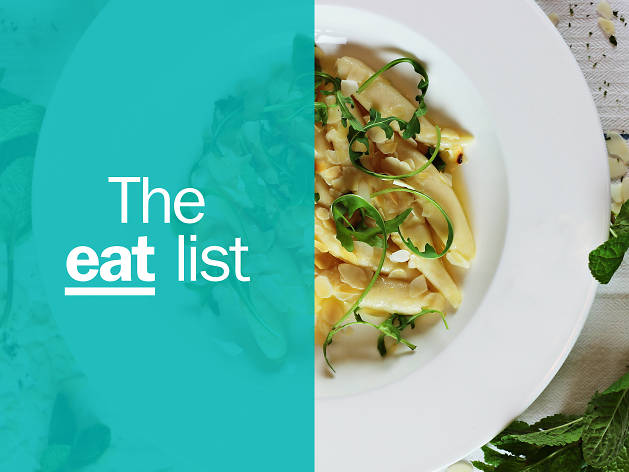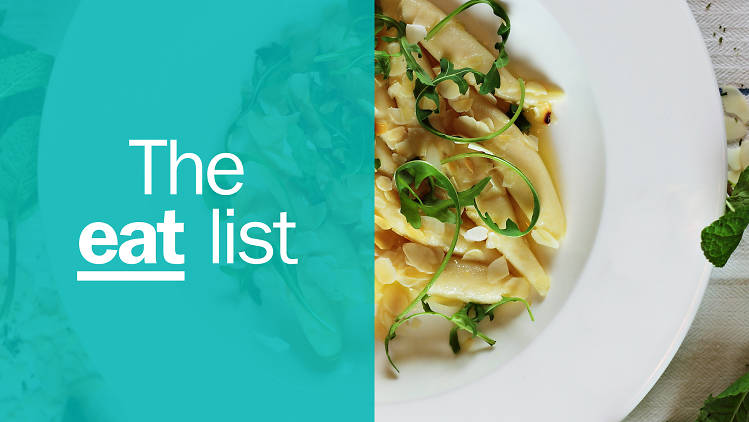 Sandwiched by Lake Washington to the west and Lake Sammamish to the east, this active urban center in Washington State is named for its beautiful views. Puget Sound and the Pacific are just a stone's throw away, too. All this water means you'll find an amazing assortment of fresh seafood at restaurants in Bellevue. Plus, downtown is bustling and youthful, thanks to local tech employers (such as Microsoft), so you'll notice streets lined with sidewalk cafés and food trucks around every corner. And on the fine-dining side of things, you'll find James Beard Award-winners aplenty and steakhouses that are places of legend. Take a punt on the top eateries to discover the best views, value and variety in Bellevue.
Best restaurants in Bellevue
1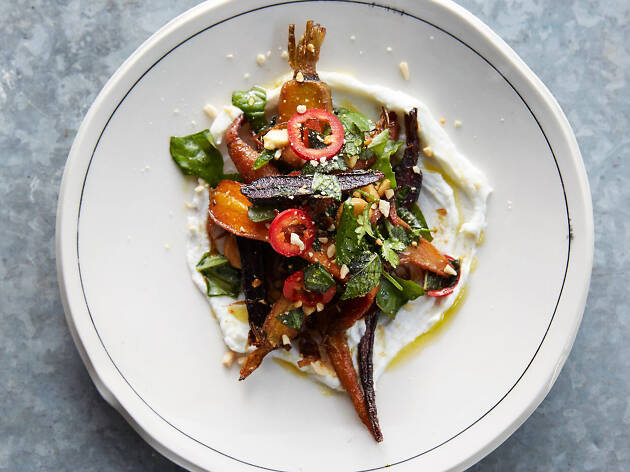 What is it? A modern farmhouse creation by James Beard Award-winning chef Jason Wilson.
Why go? The gorgeous interior is half the fun at The Lakehouse. This chic eatery has a crisp, minimalist design with dramatic wood beams overhead and lengthy white tables that are perfect for social gatherings. Traveling in a group? Take a seat during Sunday Supper, where a fried chicken meal is served family style with starters, sides, and desserts. Drop in during happy hour (Monday to Friday 3-6pm) for $10 small plates.
Price: Pricey
2
Photograph: Courtesy Yelp/Tacos la Flaca
What is it? A food truck with friendly staff serving fresh handmade tortillas and super stuffed burritos.
Why go? This is a go-to food truck for a quick, satisfying lunch. Order a taco trio to mix and match proteins, or go for the ultimate in comfort food with Maria's Mulitas – a melted cheese tortilla sandwich. You can fill up on less than ten bucks here, but be sure to check the location calendar because this truck is always on the go.
Price: Bargain
3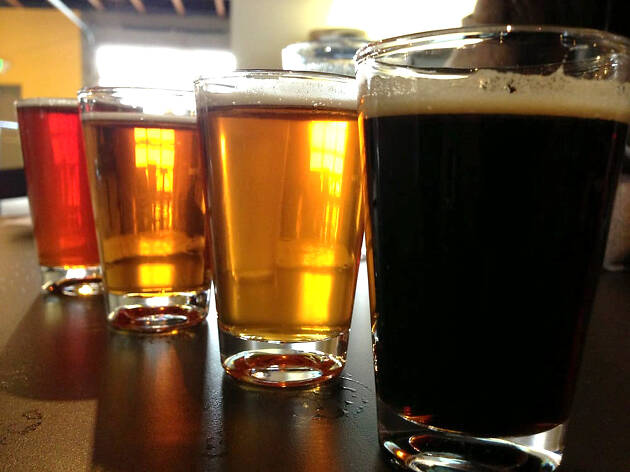 Photograph: Courtesy Yelp/Mark L.
What is it? An independent craft brewery with pub fare in a family-friendly taproom.
Why go? With a capacity for 300 people, this casual taproom can feel like a festive food hall. On tap you'll find small-batch pale ale, pilsner, and stout leading the way, while local wines are equally celebrated here. Pub fare includes stone-fired pizzas, burgers, and a satisfying northwest gumbo highlighting regional flavors.
Price: Average
4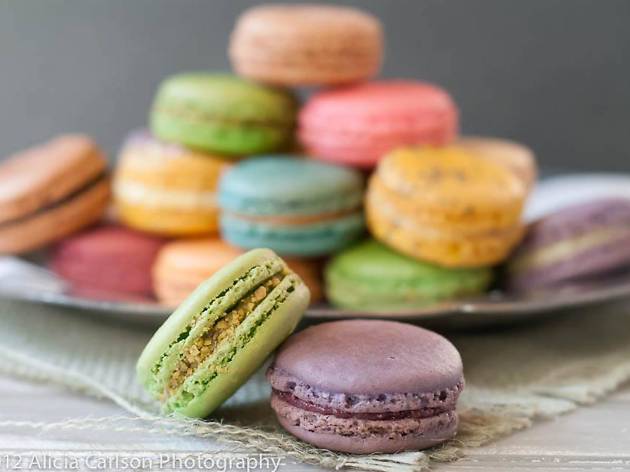 Photograph: Alicia Carlson
What is it? A cozy bakery and café serving French pastries in Old Bellevue.
Why go? Long before it became a tech metropolis, Bellevue was once a small town surrounded by strawberry fields. Main Street was the heart of that quaint town – and it remains charming, with independent shops and eateries like Belle Pastry. Go for fresh-baked brioche, croissants, and lunchtime quiche. Pay tribute to local harvests with the strawberry-adorned crème brûlée.
Price: Average
5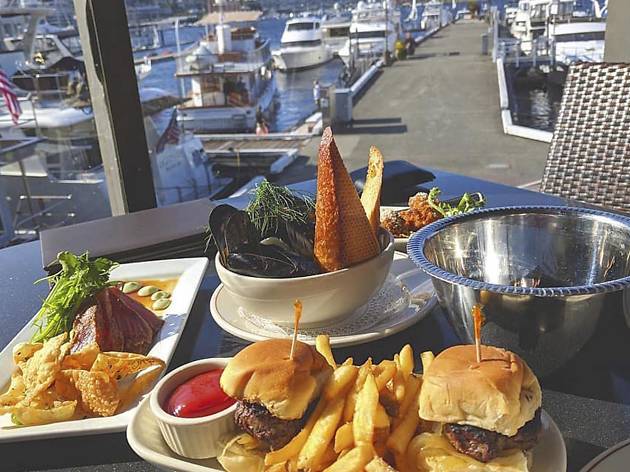 What is it? A luxurious steakhouse located on the 21st floor of a downtown high rise.
Why go? Take in mesmerizing views of the city, lake, and Cascade Range when you dine at Daniel's Broiler. For the main course, there are more than a dozen steak options, though there's also a decent selection of local seafood. The fine spirits lounge caters to speakeasy liquid classics paired with live piano music in the evenings.
Price: Blowout
6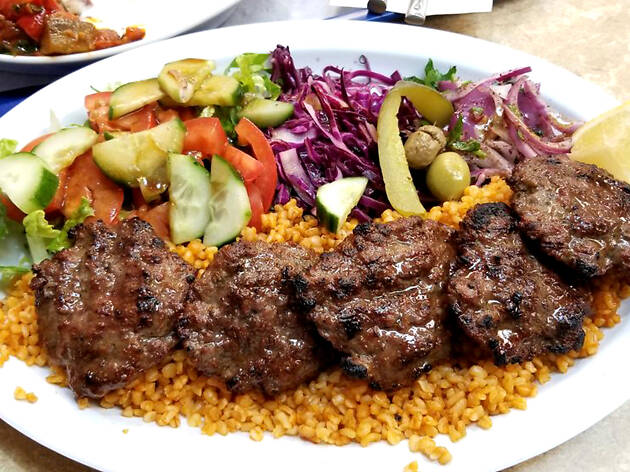 Photograph: Courtesy Yelp/Jacques I.
What is it? The Med gets a look-in at this downtown mall location.
Why go? Don't head to Istanbul Cuisine if you want a romantic, sit-down meal. But for a flavorful lunch or something on the go, this Turkish walk-up window is a must-visit. A couple of patio-style tables are situated outside the simple joint, but most go for takeaway. If you're not up on your Turkish dishes, try the gozleme, which is like a quesadilla with a Sri Lankan-style roti. Grab some baklava from the counter while you're at it.
Price: Average
7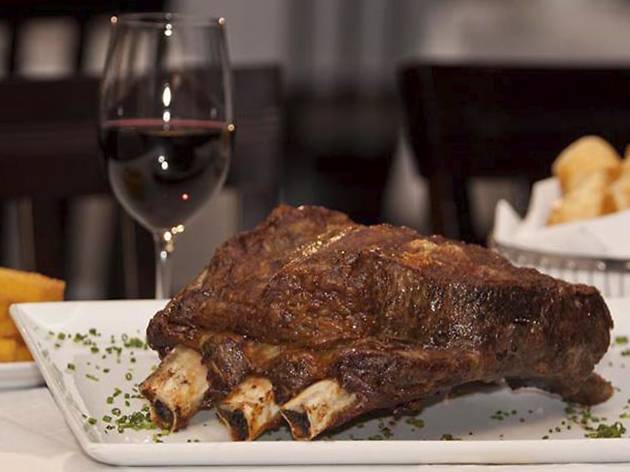 Novilhos Brazilian Steak House
What is it? A fixed-price all-you-can-eat steakhouse with spin-roasted meats.
Why go? Novilhos Brazilian Steak House offers endless entrées served tableside, paired with four shareable side dishes. Prepare to fight over the homemade Brazilian cheese bread (pão de queijo), but there's plenty of wood-fired, spin roasted meats to go around. Plus, a buffet of market sides includes more than 60 options of hot dishes and salads.
Price: Pricey
8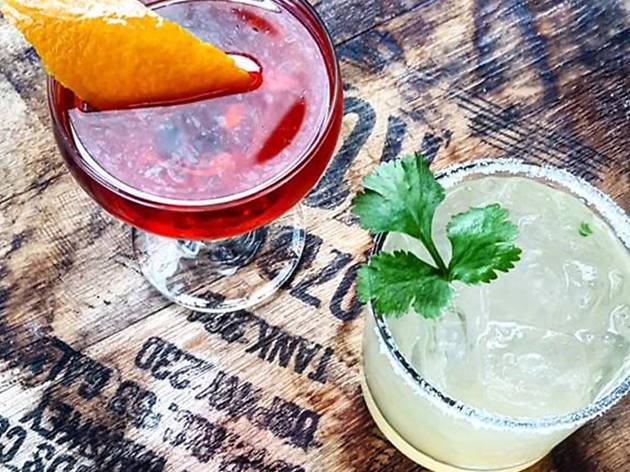 What is it? A funky industrial space with vintage appeal, serving comfort food and classic cocktails.
Why go? After a day of perusing museums and galleries, settle in for some good old-fashioned cooking at Lot No. 3, popular for its artful ambiance and happy-hour cocktail specials. The space has a modern-industrial design with exposed brick and ductwork, and a cozy upper loft with large leather chairs. Dig into chicken and waffles, savory mac and cheese, and gruyere cheeseburgers.
Price: Average
9
Photograph: Courtesy Yelp/Eddie C.
What is it? Traditional Chinese takeout located in an off-the-beaten-path strip mall.
Why go? There's plenty of value for your dollar, so prepare to share — or have leftovers for days — when you order entrées from Café Ori. Pork chop noodle soup is a must-try item, but the sautéed beef and stir-fried prawns can't be missed either. You'll get attentive service at the few tables here if you choose to dine in.
Price: Bargain
10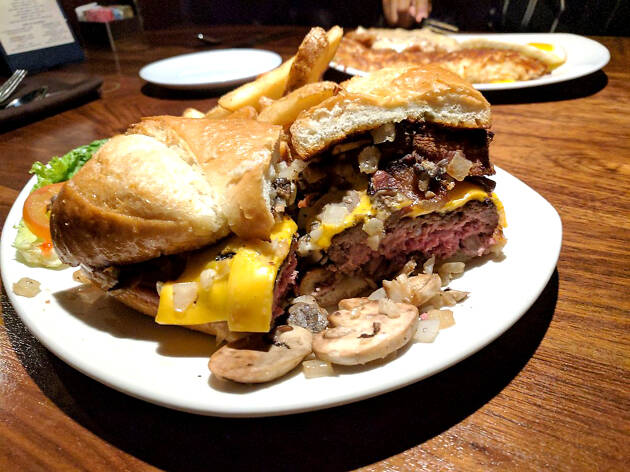 Photograph: Courtesy Yelp/Jarson A.
What is it? A 24-hour restaurant downtown that's named after a Peruvian fable about love.
Why go? Forget that late-night kebab. Not only can you dine at 13 Coins any time of the day, but the quality of the food is high too. Tuck into classic American fare, with a few European dishes thrown in. The braised kuoboto pork belly sliders are somewhat irresistable, as is the jambalaya, which is a special on Mondays.
Price: Pricey
Discover Time Out Market: the best of the city under one roof