Soviet War Memorial (Treptower Park)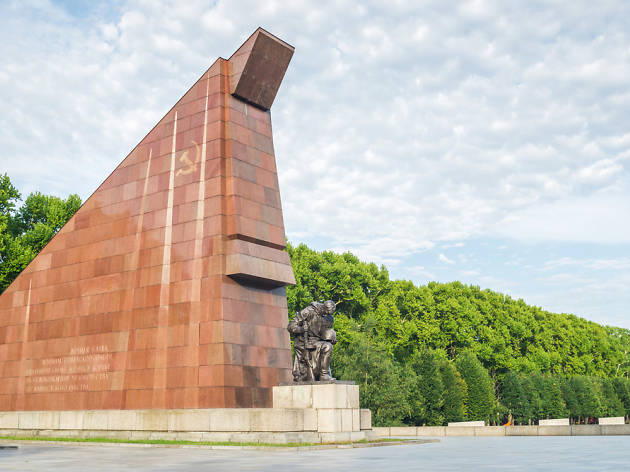 This Soviet memorial (one of three) and military cemetery lies quietly in the wings of Berlin's beautiful eastern Treptower Park. Architect Yakov Belopolsky's design was unveiled just four years after World War II ended, on 8 May 1949, and its epic scale and brawny symbolism made it a war memorial for all East Germany. On entering you are greeted by two kneeling soldiers, and the view unfolds across a geometrical expanse flanked by 16 stone sarcophagi, which mark the burial of 5,000 Soviet soldiers who died in the final Battle of Berlin in spring 1945. The endpoint is a 12-metre tall statue of a Soviet soldier holding a rescued German child and massive sabre, a broken swastika crushed beneath his boot. It's an arresting image, whether surrounded by foliage in summer, or bleak snow in winter.
Venue name:
Soviet War Memorial (Treptower Park)
Contact:
Address:
Am Treptower Park
Berlin


Transport:
S-bahn Treptower Park.