Heads up! We're working hard to be accurate – but these are unusual times, so please always check before heading out.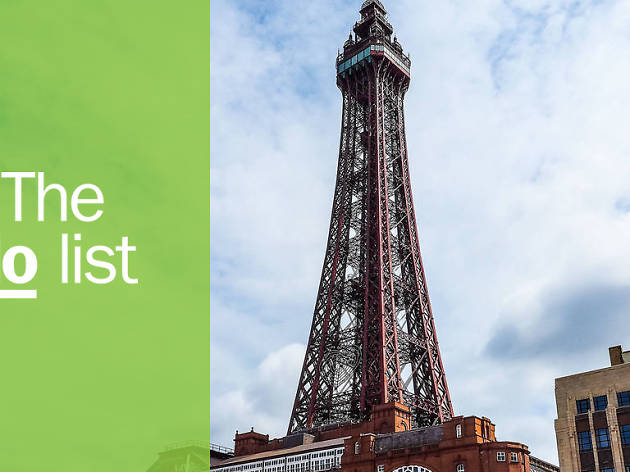 The 11 best things to do in Blackpool
From Pleasure Beach to alternative art galleries, these are the very best things to do in Blackpool
They don't make seaside resorts like this one anymore (which is a shame): the best things to do in Blackpool are, simply, unbeatable.
Giving you plenty of opportunities to sample its iconic beachside attractions, everything about this place is quintessentially English seaside, from the Pleasure Beach to the Tower to the waxworks to the ballroom to the... we could go on. And on. However, along with the famous attractions of Blackpool, there's another side to the town. Make sure you check out alternative things to do like visiting an art gallery and exploring the surrounding area—you'd be aMAZEd what activities are waiting to be discovered...
Looking for a place to stay? Check out our list of best cheap hotels in Blackpool.
Done something on this list and loved it? Share it with the hashtag #TimeOutDoList and tag @TimeOutEverywhere.
Find out more about how Time Out selects the very best things to do all over the world.
Best things to do in Blackpool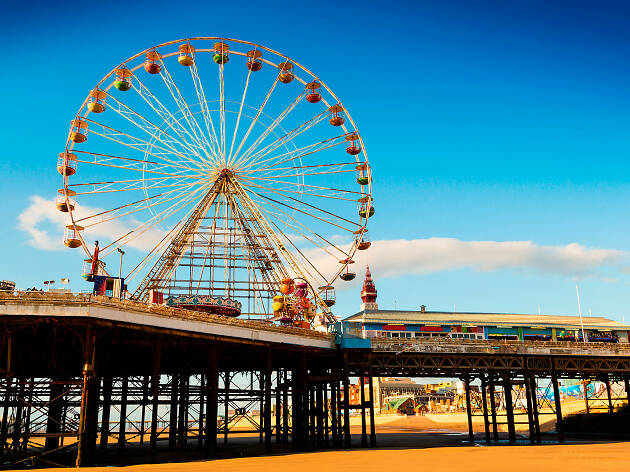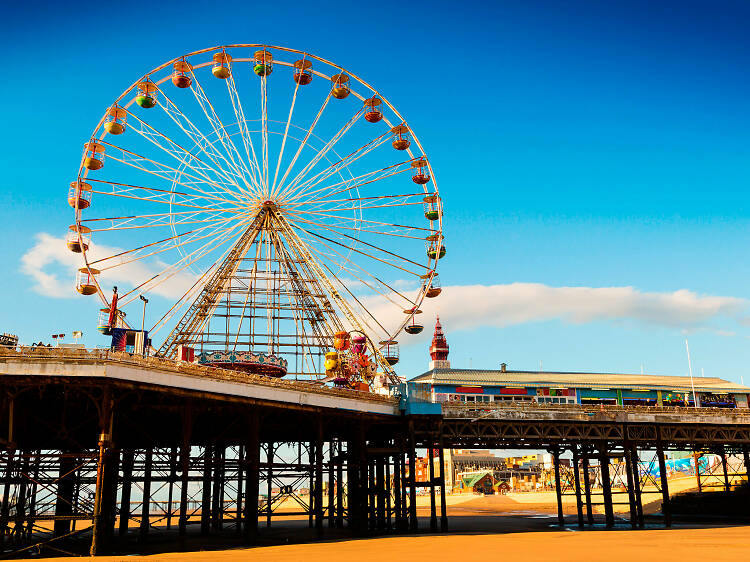 Photograph: Shutterstock
1. Blackpool Pleasure Beach
What is it? A massive amusement park famous for its roller coasters, and home to kid-friendly Nickelodeon Land.
Why go? Blackpool Pleasure Beach might well be the reason you came to Blackpool in the first place. It's consistently the amusement park that gets there first when it comes to building the biggest, fastest, most terror-inducing roller coasters – the latest is ICON, a ride that propels people forward with the same amount of G-force as a Formula 1 car. Scream if you want to go faster…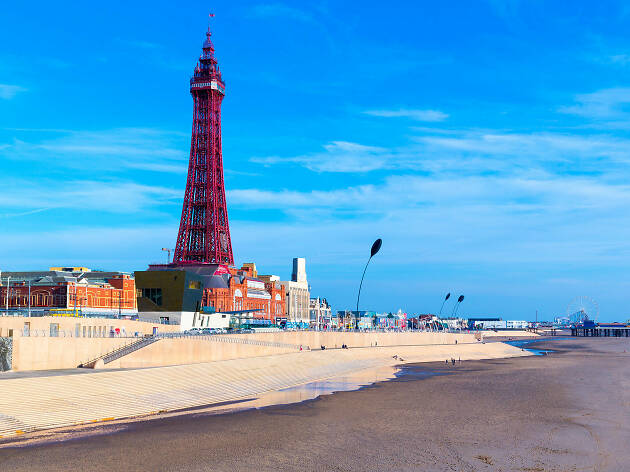 Photograph: Shutterstock
What is it? England's own Eiffel Tower topping off an entertainment complex including the Tower Eye, Tower Circus, Tower Ballroom, Tower Dungeon and much more.
Why go? Along with the Pleasure Beach, the Blackpool Tower is the other BIG attraction in this seaside town. The tower itself is an iconic structure inspired by its Parisian cousin and standing 518ft tall. However, at its base, you'll find everything from Dino Golf to the swanky Ballroom. Don't forget to head up to the 'Eye' and scare yourself silly with the glass floor.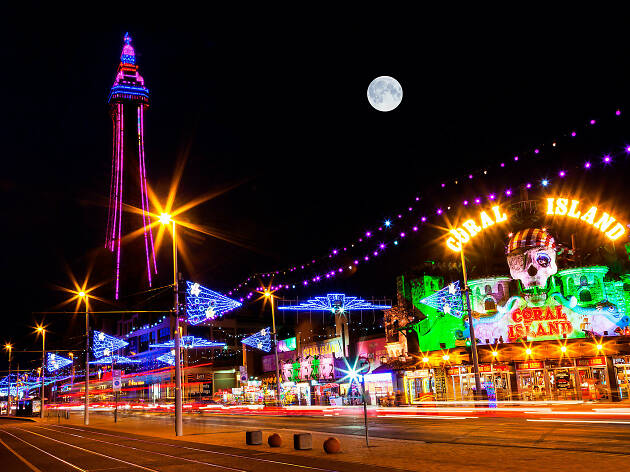 Photograph: Shutterstock
3. Blackpool Illuminations
What is it? Lights glorious lights! Each year 66 days are dedicated to setting the night sky on fire with millions of light bulbs
Why go? The Blackpool Illuminations get switched on every year at the end of August and continue right up until November. Traditionally, this meant that just as the holiday season was ending, Blackpool was lighting up – spectacularly. The Illuminations are embedded in British folklore, and it's hard to overstate their nostalgic charm.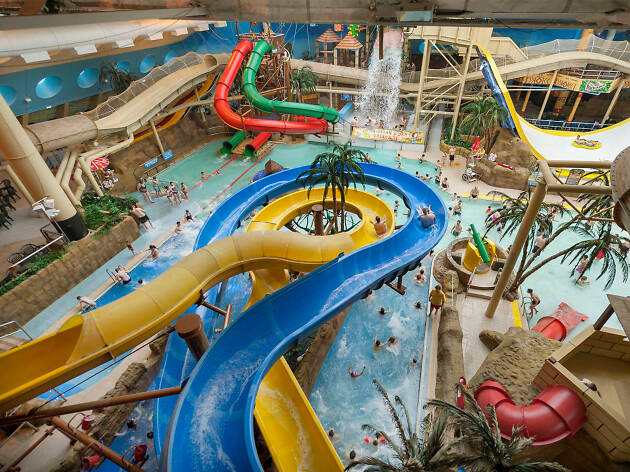 What is it? The biggest indoor waterpark in the UK (Blackpool likes its large-scale attractions), so even on a rainy day you can guarantee a good soaking.
Why go? You've already been to the Pleasure Beach and regretted eating lunch, followed by the Tower where you conquered vertigo. But your thirst for thrills remains unabated. What do you do? Head to Sandcastle Waterpark where you can slip, slide and splash whatever the weather is doing outside.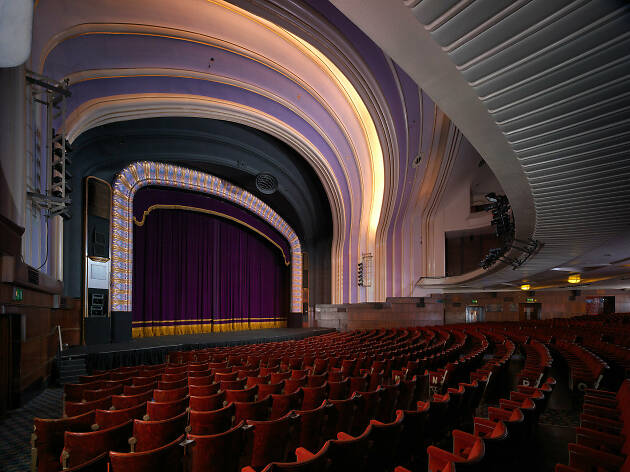 What is it? The last major entertainment complex to tick off your Blackpool list. It's also where you can find the Opera House and Empress Ballroom.
Why go? The Winter Gardens are another classic Blackpool attraction, and they're worth visiting for the Opera House and Ballroom alone. Almost 3000 people can fit into the Opera House, where you can now see a variety of big touring musicals. The gorgeously ornate Ballroom, on the other hand, is where you live out your Strictly daydreams.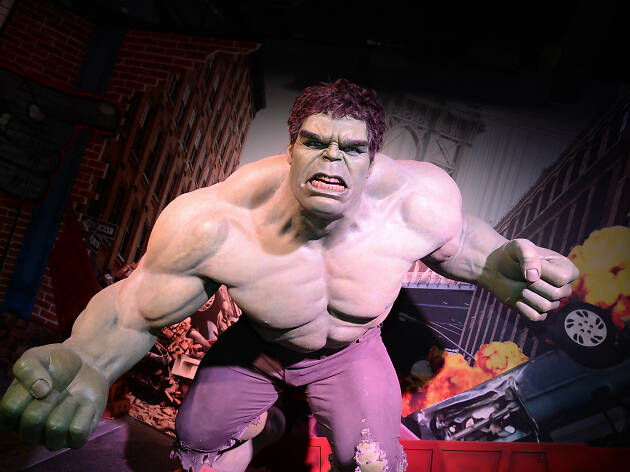 6. Madame Tussauds Blackpool
What is it? The northern England branch of the famous waxworks museum. Find your favourite celeb and take selfies 'till the sun sets.
Why go? If your travel companions aren't living up to expectations and you're wishing you'd come on holiday with, say, Dame Helen Mirren or E.T. or [insert name of childhood hero] instead come to Madame Tussauds and take an alternative set of holiday snaps. The iconic waxworks museum has just opened its Marvel Superheros section and, no, we're not too old to enjoy it.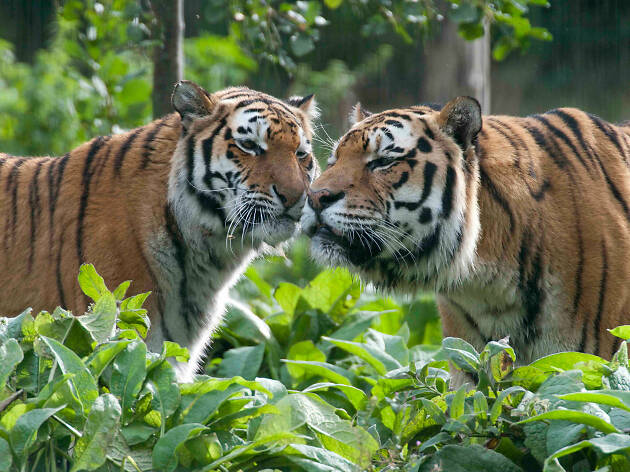 What is it? A large zoo where you can watch the wallabies walkabout, then loaf on down to see the lemurs.
Why go? In most other places, a large zoo would be the major tourist attraction. But in Blackpool, it's one of the quieter ones. If you're feeling a bit shaken up by the rollercoasters and lights, a day out at the zoo is a good recharger. You get some fresh air, a chance to properly stretch your legs and you can see adorable and formidable animals from across the world.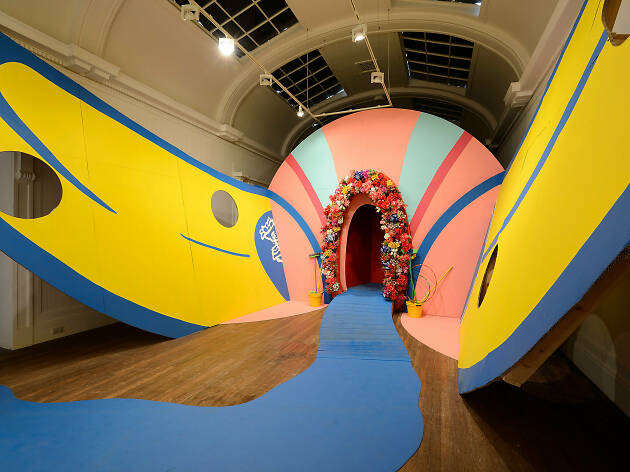 What is it? Queen Street art gallery showing historic and contemporary art, offering a more sedate version of Blackpool to visitors.
Why go? Maybe you came to Blackpool only with the aim of getting drunk and riding roller coasters. Or maybe you didn't. If you're looking for an alternative to the bright-lights-and-beach routine, sniff out the Grundy Art Gallery. Their programme of exhibitions routinely feature contemporary artists you should be checking out, plus you can see some older works as well.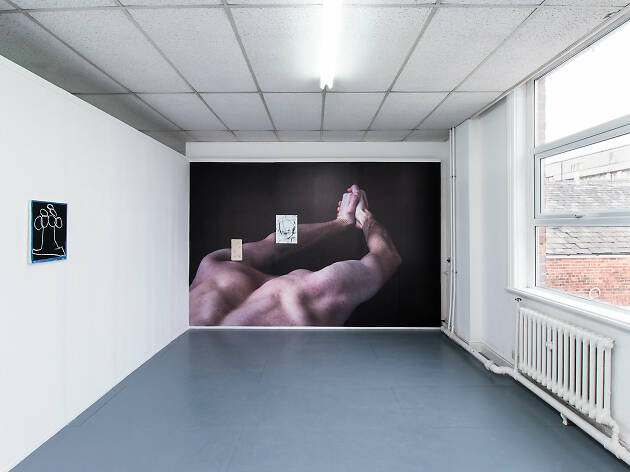 Photograph: Courtesy Matt Wilkinson
What is it? A set of nine artists' studios located above Abingdon Market where contemporary Blackpool artists hone and practice their art.
Why go? If the Abingdon Studios don't give you a different view of Blackpool, then little will. This building provides space for artists living and working in the town, whilst also giving the public a chance to see their works. Make sure you check out their programme for exhibition dates and escape the holiday hubbub with an hour or two spent here.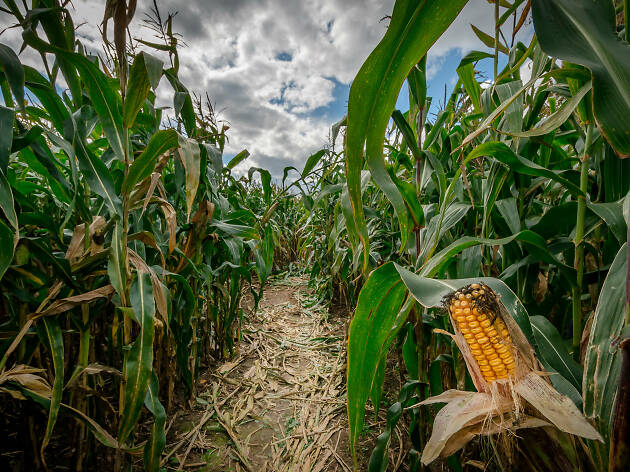 Photograph: Shutterstock
What is it? An amazeballs maze made of maize.
Why go? That's it, really. Just a large maze (12 acres!) constructed from the cereal crop maize. It's found on Mount Farm, just outside Blackpool, where each year before harvesting the corn on the cob, they groom it into a suitable home for a minotaur. Better yet, they also have a theme each year (2018's is 'safari'). It's good old-fashioned fun that will make you way more competitive than you'd like to admit.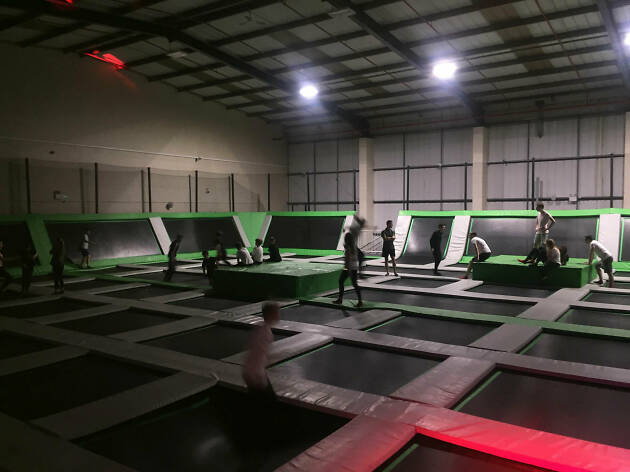 11. Ascent Trampoline Park
What is it? An indoor trampoline park where you can bounce, bounce, bounce on 100 interconnected trampolines.
Why go? After eating ice cream for breakfast, lunch and tea, you might be feeling in need of burning off some nervous energy. The Ascent Trampoline Park offers a super fun way of using up some calories and pulling some shapes. Along with the trampolines, they've also got a climbing wall, a dodgeball court and a Ninja assault course! (Sadly that last one might be aimed at kids…).