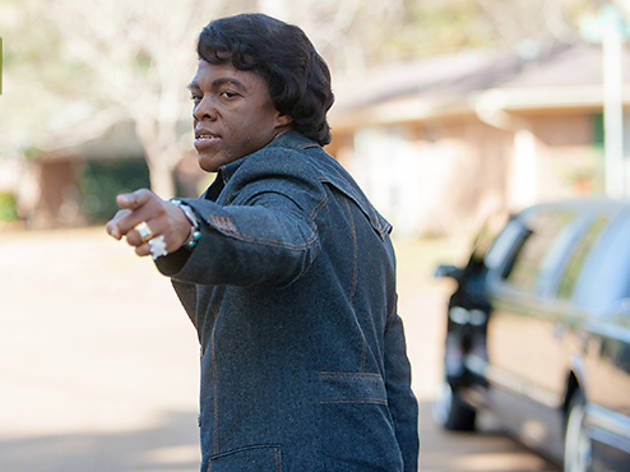 1/20
Get On Up Exploding off the screen, Chadwick Boseman's hyperathletic performance as James Brown is the year's most dangerous piece of pyrotechnics. Beyond Brown's famous stage moves, Boseman also masters the growl and coo, while supplying a fascinating hint of vulnerability behind a mask of total self-absorption.Read review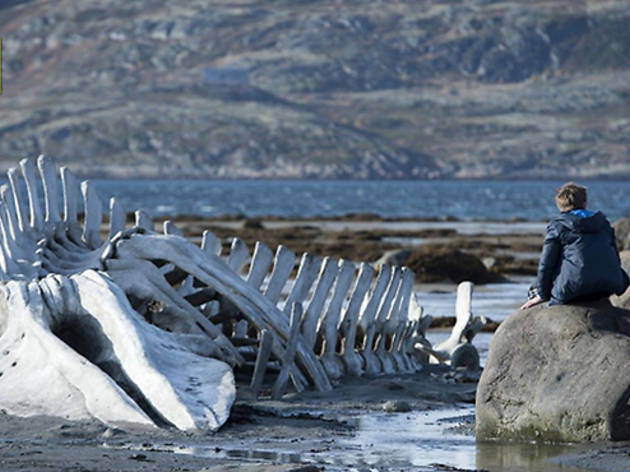 2/20
Leviathan Modern-day Russia gets a severe beatdown in Andrey Zvyagintsev's fearless coastal drama—at heart, a simple tale of a good man stripped of his land (it's based on the Book of Job). After a while, the movie blooms into dark shades of political corruption, rattled faith and staggering hypocrisy.Read review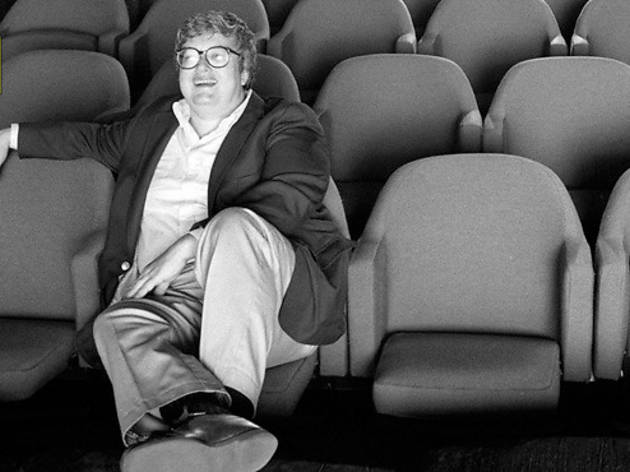 3/20
Life Itself Roger Ebert's confidence, authority and inclusiveness are traits in short supply these days. So it's both fitting and a blessing that Steve James's biographical profile is crafted with the same virtues in mind. Apart from deftly unpacking Ebert's brilliant career, James observes a sturdy marriage rocked by cancer.Read review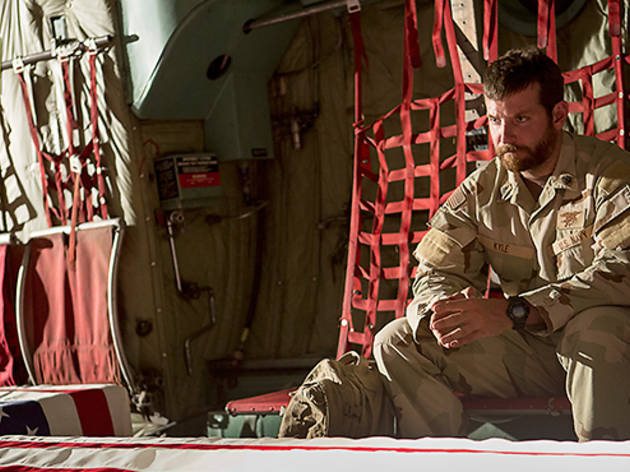 4/20
American Sniper Leaving behind his David O. Russell–approved neurotic, Bradley Cooper totally transforms himself into an intense Iraq War vet grappling with a sense of purpose in this finely judged drama focused on combat's aftermath. Director Clint Eastwood shows more political sensitivity than he's given credit for.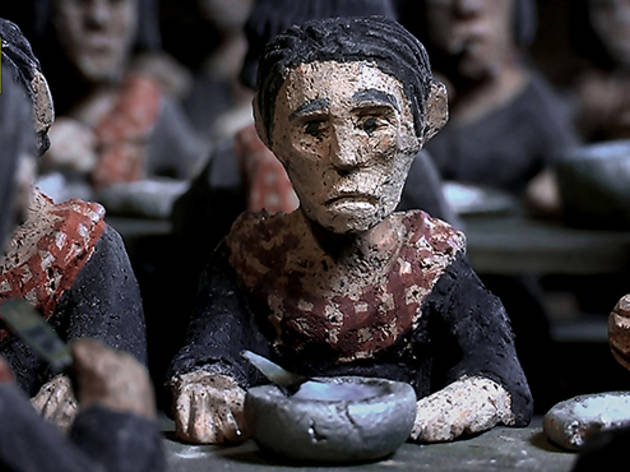 5/20
The Missing Picture Cambodian-born filmmaker Rithy Panh has long devoted himself to exposing his country's scourge, the Khmer Rouge. But he's never gone as personal as he does here, detailing a boyhood spent in prison camps via the provocative idiom of clay figurines. The dolls come to represent a broken family and nation.Read review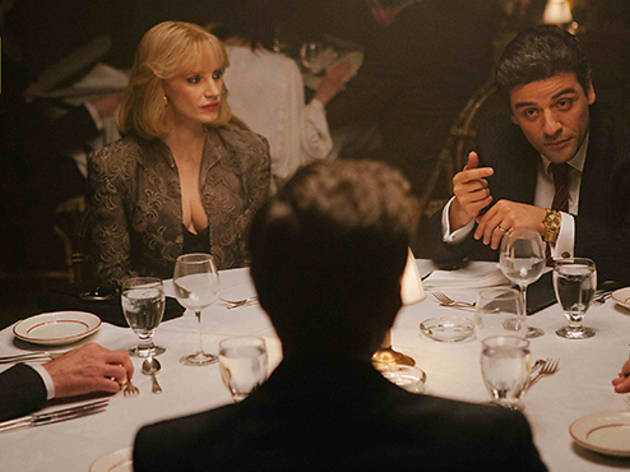 6/20
A Most Violent Year Following up Margin Call (2011) and last year's fiercely concentrated All Is Lost, writer-director J.C. Chandor doubles down on a complex tale of NYC economic competition, set during the brutal winter of 1981. For its ambitious municipal grasp, the movie is peerless—in the same league as Sidney Lumet.Read review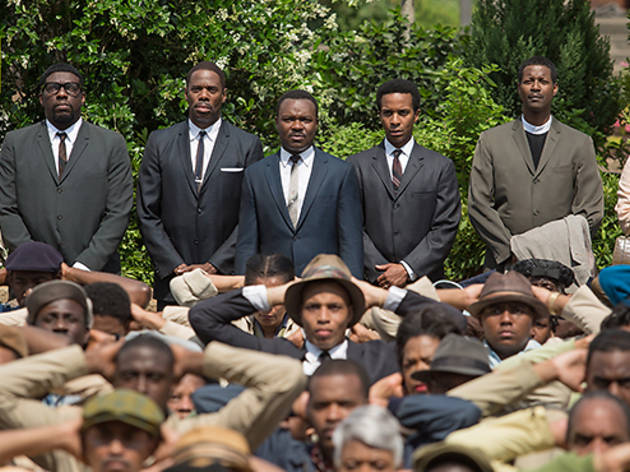 7/20
Selma Both horrifying and elegant in its grasp of Dr. Martin Luther King's principled stand against racism, Ava DuVernay's electrifying dramatization of the 1965 Alabama march resonates like no other film this year. As King, actor David Oyelowo turns in fiery, impassioned work that also accommodates a great man's doubts.Read review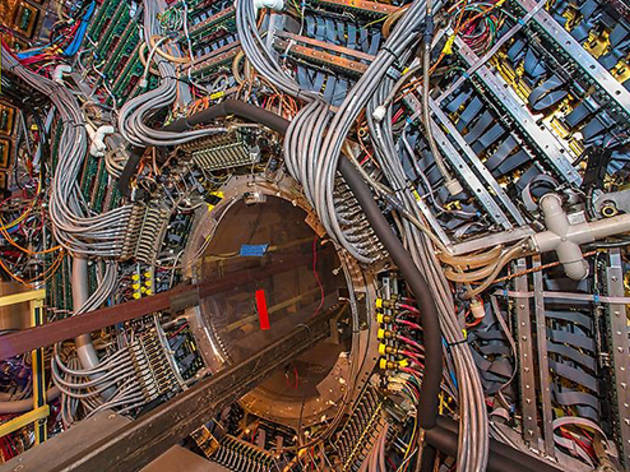 8/20
Particle Fever The year's most blinding science documentary turns the international quest for the Higgs boson (or "God particle") into an accessible, thrilling adventure that puts brainiacs in the best possible light. By framing intense lab-coat types as likable heroes, the cause of intellectual progress is made unusually moving.Read review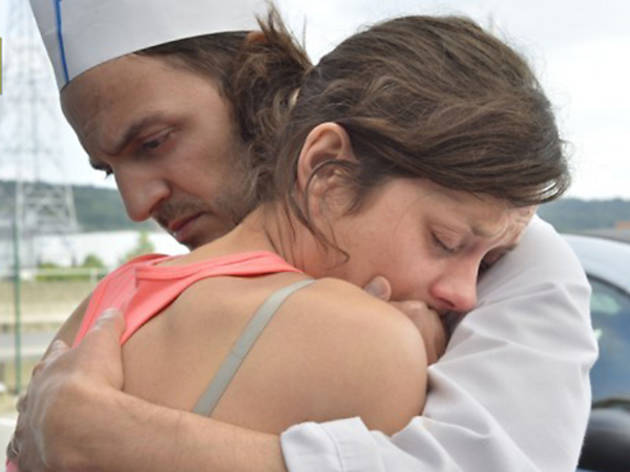 9/20
Two Days, One Night Marion Cotillard does subtle, stirring work as a laid-off Belgian worker who is given a single weekend to convince her colleagues to vote for her reinstatement—and, thus, against their own bonuses. Another socially committed triumph from sibling directors Luc and Jean-Pierre Dardenne, the movie will stir your sense of solidarity.Read review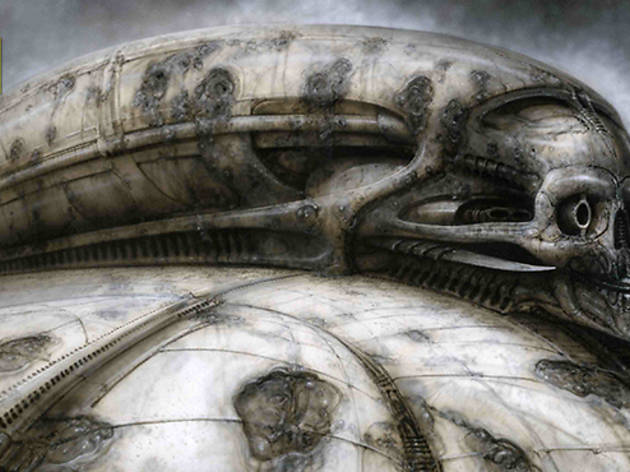 10/20
Jodorowsky's Dune Righting a colossal wrong, this instantly essential doc reconstructs a mythical sci-fi megaproduction that never came to fruition—one that would have been helmed by the inspiringly loco director Alejandro Jodorowsky (El Topo). The film salutes the importance of dreaming big dreams, no matter what the outcome.Read review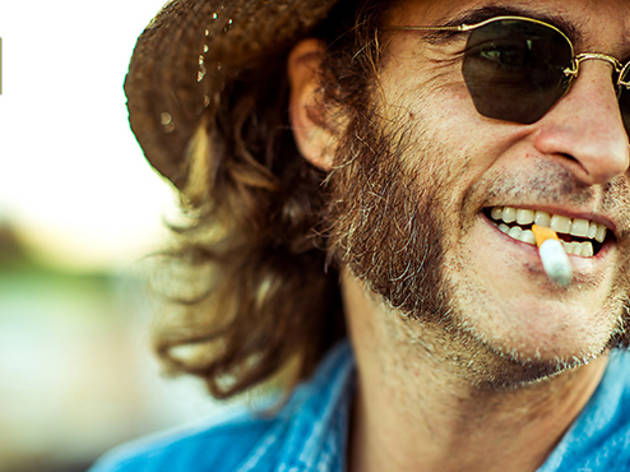 11/20
Inherent Vice Something tells me Paul Thomas Anderson's turn-of-the-'70s stoner odyssey will rise even higher in my estimation—there's simply nothing else like it, certainly not from its evolving director, riding the herky-jerky rhythms of "unfilmable" novelist Thomas Pynchon and arriving at something gloriously weird and wonky.Read review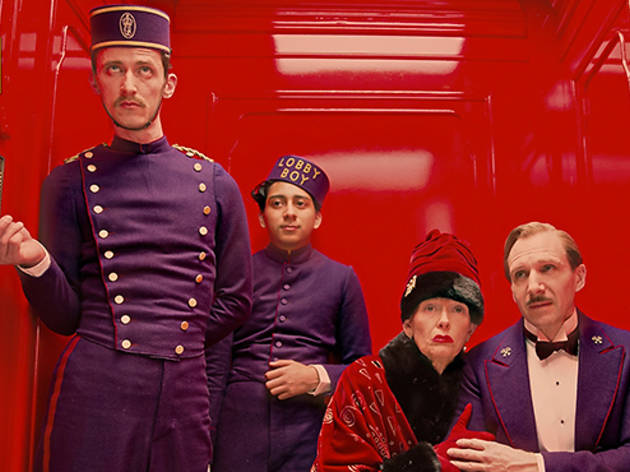 12/20
The Grand Budapest Hotel All of Wes Anderson's movies feel like beautifully lacquered gift boxes—sometimes to the detriment of the treats inside. But suddenly, there was politics, a forlorn sense of dying civility and a top-flight comic performance, courtesy Ralph Fiennes. Everything made sense; Anderson has never been this thoughtful or impressive.Read review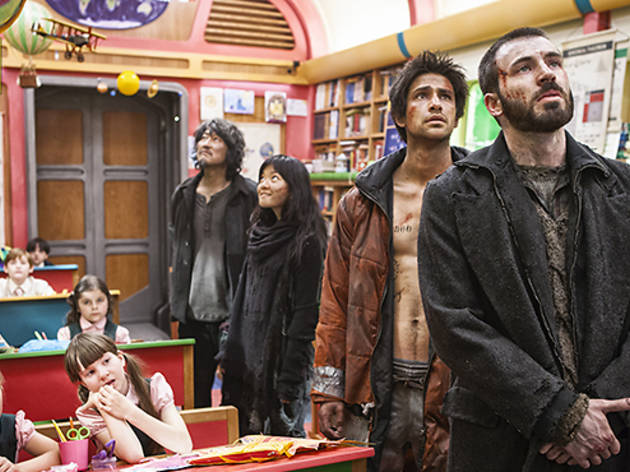 13/20
Snowpiercer Hollywood, take note: When it comes to postapocalyptic thrillers, audiences are fine with a little bit of crazy—or an avalanche of it. Bong Joon-ho's futuristic South Korean thriller, set on a speeding train containing the last of humanity, found room for class warfare, bizarre humor and a wild, Thatcherite turn by Tilda Swinton.Read review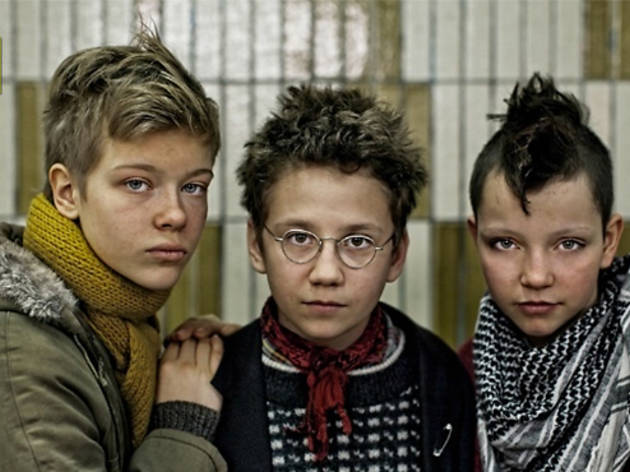 14/20
We Are the Best! No modern director has been as sensitive to adolescent rage as Sweden's Lukas Moodysson (Show Me Love, Lilya 4-Ever) and his return to form—via this exuberant girl-punk comedy—felt like a huge comeback. Self-discovery arrives with power chords; every tween should see this before they fall into the Taylor Swift wormhole.Read review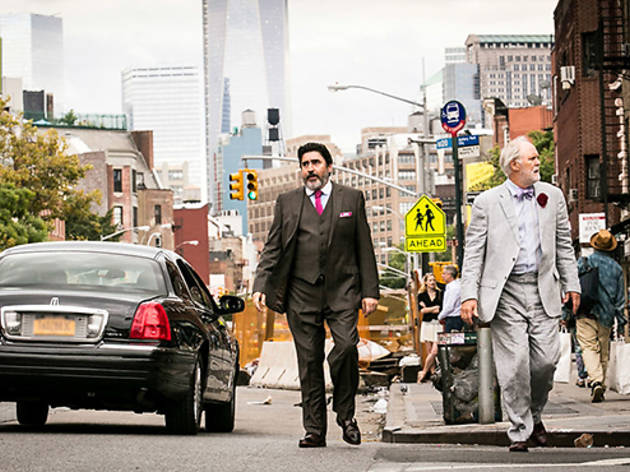 15/20
Love Is Strange The year's most exquisite NYC story is one for the ages, touching on apartment woes, strained family ties and the delicate matter of frayed privacy in a city that chips away at it. At the core of Ira Sachs's drama are two majestic performances, from John Lithgow and Alfred Molina, tenderly devoted to each other despite fate.Read review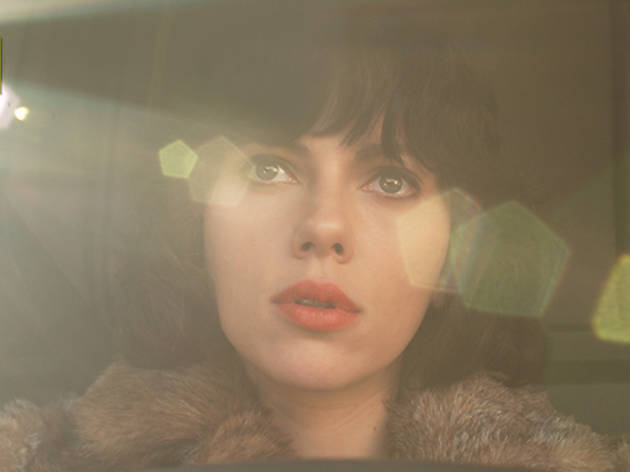 16/20
Under the Skin As a woman who falls to Earth, Scarlett Johansson subverted her mainstream appeal by committing body and soul to Jonathan Glazer's experimental sci-fi brooder. The takeaway was the actor's best work—a nuanced portrait of alien confusion, matched by directorial brilliance that pushed the outer limits.Read review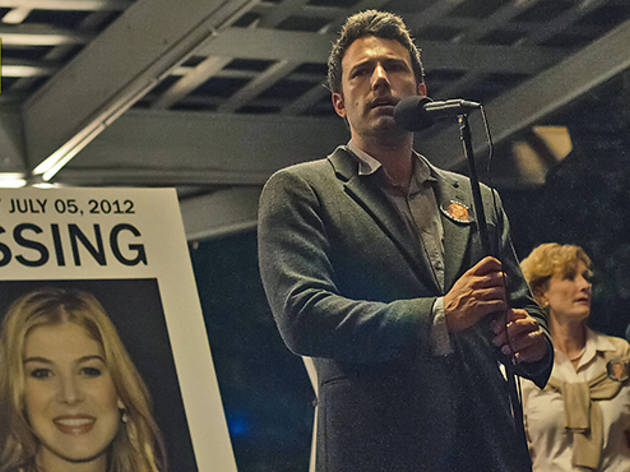 17/20
Gone Girl No other studio film came close to the adventurousness of David Fincher's stealth satire of marriage, a movie that flattered its wildly popular source material with a sheen of Kubrick-grade perversity. The rare Hollywood thriller to spur visceral yet intelligent debate, it also marked the breakthrough of Rosamund Pike, vaulting into the company of the greats.Read review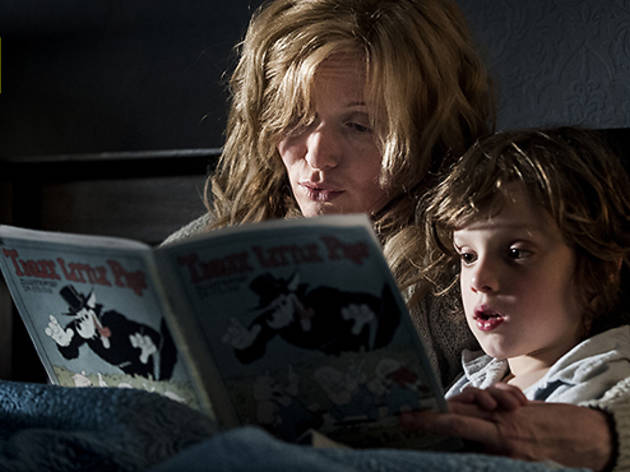 18/20
The Babadook Aussie Jennifer Kent's supremely confident feature debut already feels like a horror classic, restoring the genre to its psychological prestige while turning the monstrous-mommy gimmick on its head. Inventive, recognizably real and scary as fuck, the film staked out a shadowy domestic terrain last dominated by Roman Polanski.Read review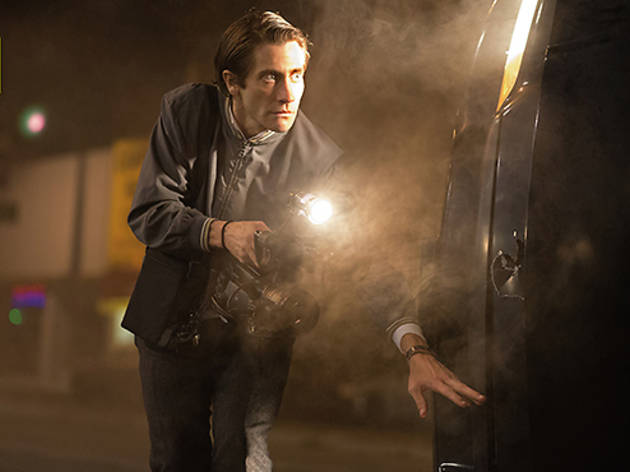 19/20
Nightcrawler Another dazzling directorial debut, screenwriter Dan Gilroy's first gig behind the camera transformed the gory horrors of nightly news into a playground for a closet psycho, expertly portrayed by a hollowed-out Jake Gyllenhaal. Sick laughs got stuck in the throat; we were in the presence of a new Travis Bickle.Read review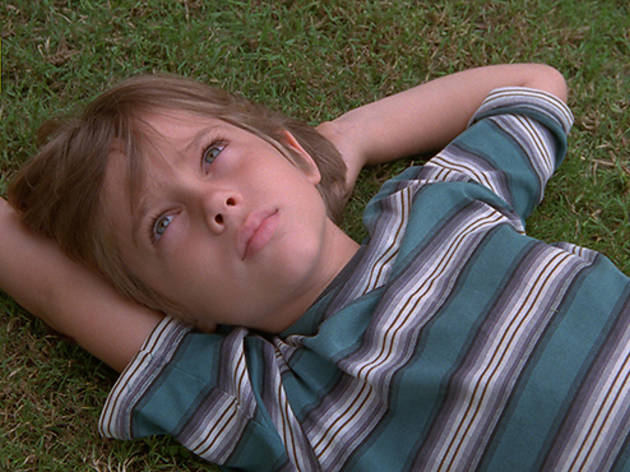 20/20
Boyhood Even with all the gush spilled over Richard Linklater's 12-years-in-the-making family saga, it still might be underpraised: In watching these actors age, learn and grow (without recourse to melodrama or suspense), viewers grasped onto a beautiful continuum that few filmmakers achieve. The wait was worth it.Read review
The 20 best movies of 2014
From Hollywood's riskiest dares to the indie, foreign and documentary fringes, the year in cinema was a killer ride
First, a brief remembrance before we get into the year's best movies: The film world said its heartbroken goodbyes to Mike Nichols in November, an occasion for returning to the director's seismic The Graduate, along with four decades of subsequent work, much of it brilliant. Within that career, you can see echoes of this year's knockouts: euphoric comedies of awkward maturation (Lukas Moodysson's We Are the Best!), vicious marital showdowns (David Fincher's darkly funny Gone Girl) and the quiet anxieties of New Yorkers (Ira Sachs's Love Is Strange), a subset Nichols knew well. It was a year in which top-flight American filmmakers dug deeper, as did Britain's Jonathan Glazer, extending his utterly uncompromising trajectory with the aching alien drama Under the Skin. There were real-world documentary triumphs (Particle Fever) and fantastic visions of a dark future (Snowpiercer). All in all, 2014 gave us much to love—and much to argue about. Just as it should be.