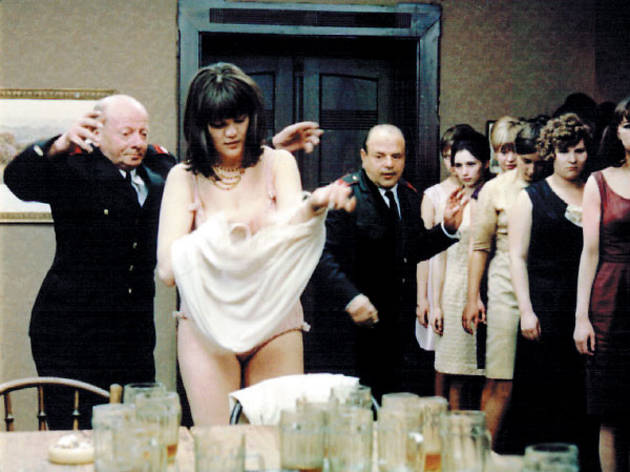 Time Out says
Time has not been kind to this rage against the totalitarian forces of Communist-era Czechoslovakia. Daringly subversive at its conception, shelved for a year and then released during the Prague Spring, banned "forever" after the Soviet invasion, and then embraced by sympathetic world audiences months later, The Firemen's Ball is clearly more important as a cri de coeur relic than as a timeless human comedy.
The film wears its ideological condemnation so clearly that to call it an allegory is just ridiculously coy. The titular officials who throw the dance are old, thoroughly corrupt figures of authority who use their power to bully the populace, commandeer nervously bewildered women for a sham beauty contest, and harangue the revelers for stealing raffle prizes when they themselves are just as likely to pilfer the booty. And the inevitable fire brings predictable consequences.

Milos Forman's gift for antiauthoritarianism served him well later in his career, particularly with the Oscar-winning triumphs One Flew Over the Cuckoo's Nest and Amadeus. The Firemen's Ball, though, is the product of a raw talent lashing out against a broken regime—and the nonprofessional actors, hammy slapstick and overwrought politics make it a better conversation piece than viewing experience.
Details
Release details
Rated:
NR
Release date:
Sunday September 29 1968
Duration:
71 mins
Cast and crew
Director:
Milos Forman
Screenwriter:
Milos Forman, Ivan Passer, Jaroslav Papousek
Cast:
Jan Vostrcil
Josef Kolb
Josef Svet
Frantisek Debelka
Josef Sebánek

Users say