Heads up! We're working hard to be accurate – but these are unusual times, so please always check before heading out.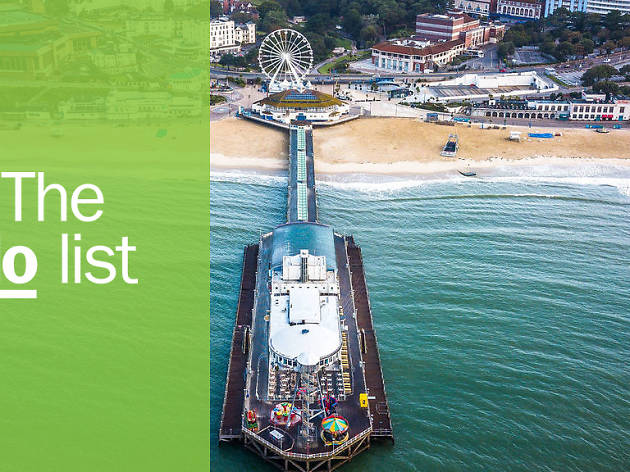 The 9 best things to do in Bournemouth
If you've got time to spare on the south coast of England, check out our guide to the best things to do in Bournemouth
This isn't Britain's most famous seaside resort, but we promise that the best things to do in Bournemouth are worth the trip here. Come to think of it, Bournemouth isn't even Britain's most famous seaside resort starting with the letter 'B' (that honour has to go to either Brighton or Blackpool). But Bournemouth's less showy charms are exactly what make it a lovely place to pass the time in. A trip to Dorset's coast presents opportunties for visiting Brownsea Island (one of the few places in the UK where you can still see red squirrels), Poole Harbour, Portland Bill lighthouse, the Jurassic Coast, Dorchester... the list is endless. Its sizable student population also makes it a great place to go out in.
Done something on this list and loved it? Share it with the hashtag #TimeOutDoList and tag @TimeOutEverywhere.
Find out more about how Time Out selects the very best things to do all over the world.
Best things to do in Bournemouth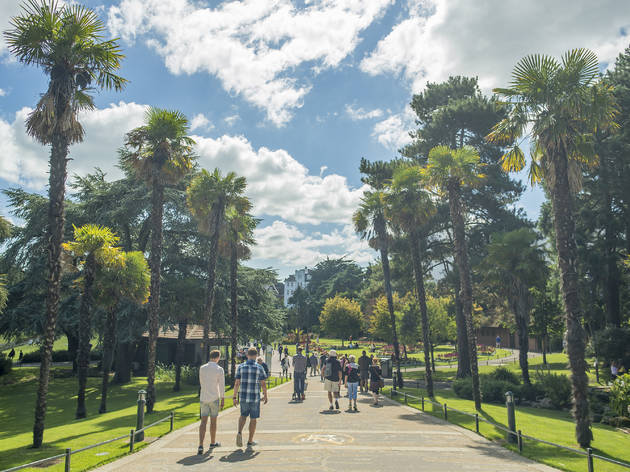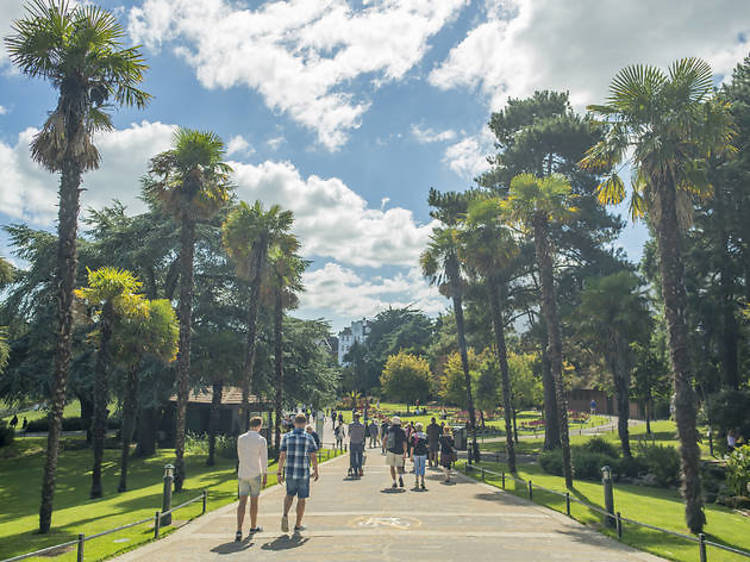 What is it? Gorgeous gardens within a stone's throw of the main retail centre. Swap shopping for sniffing flowers and Twitter for real tweeters.
Why go? We could argue all day about which is better – the lower gardens, the upper gardens or the central gardens. All three probably deserve a space on the list, but we've gone with the Lower Gardens – firstly because they're so easy to access, and because they've got an aviary. So when you want to remember what a 'tweet' originally was, go low.
What is it? A double-decker bus that roams along the seafront between Bournemouth Pier and Boscombe Pier, whilst you sit inside munching through a three-tier afternoon tea.
Why go? The peerless pier-to-pier Freida's TeaBus brings the scones, cakes, jam and tea (lots of tea) to hungry people down on the seafront. Never again will you have to choose between beach views and heading inland for a snack. Instead, have both as you admire the Bournemouth to Boscombe coast with a mouthful of macaroon.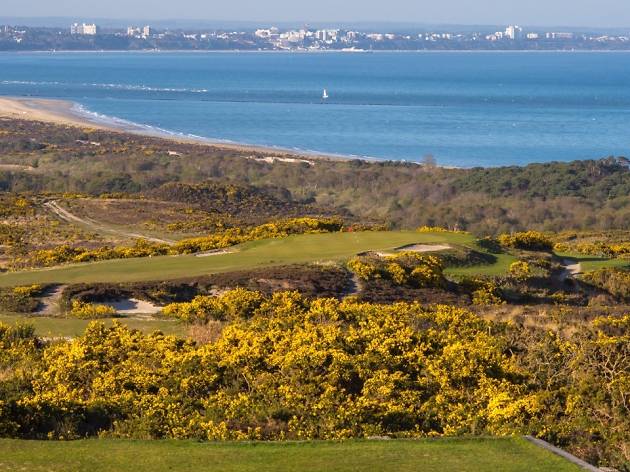 What is it? A daytrip out and about on the Isle of Purbeck, including a meander along the Jurassic Coast and a stop-off at Corfe Castle.
Why go? Forget Jurassic Park, England's own Jurassic Coast is where you want to head to really find out about ancient creatures big and small. This strip of coast was once a fossil-hunter's paradise, and whilst you're now less likely to be tripping over ammonites, the scenery remains stunning.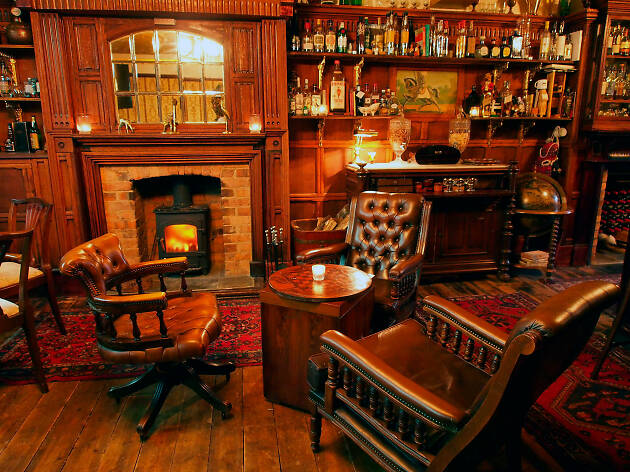 4. The Library of Liquor at The Larder House
What is it? A hidden speakeasy above one of Bournemouth's favourite restaurants that's just opened up to the public.
Why go? The Larder House is a bit of an institution in its own right. It's made a name for itself serving colourful, inventive dishes highlighting the properties of its wood fired oven. But there's another treat as well. Upstairs you'll find the appropriately named Library of Liquor (these guys really know their drinks). It used to be private hire only, but now you can pop in for cocktails and vintage glamour.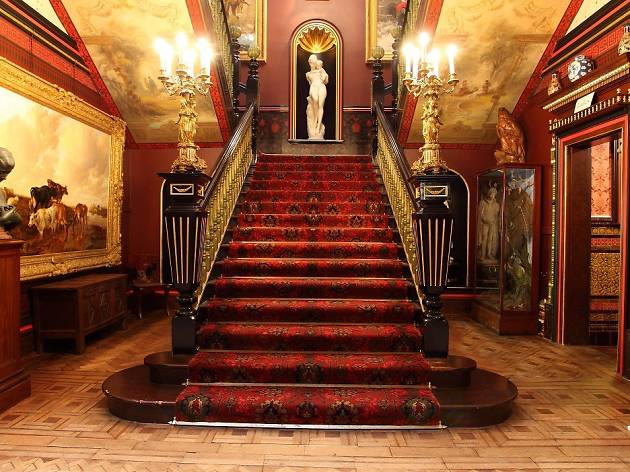 Pixelhaus
5. Russell-Cotes Art Gallery and Museum
What is it? Unique art gallery and museum in a very fancy former home. For any theatre fans, it's also home to the Henry Irving Museum.
Why go? The Russell-Cotes Art Gallery and Museum was originally built as a birthday present for Annie Russell-Cotes. As presents go, it's way more impressive than a bunch of M&S flowers. It's now owned by Bournemouth and you can see the R-C's massive collection of art and artefacts.
6. Hengistbury Head Beach
What is it? Famously good views from the most easterly point of Dorset. If you're in need of tranquillity and sea air, this is where you want to go.
Why go? Hengistbury Head is one of the best-known parts of the Dorset coast (historically it was part of Hampshire, but it's now Dorset). The views are legendary and people are so desperate to come here they'll pay a million quid for five beach huts (look it up). The area also allows for shady walks, a very cute ride on the 'land train' to Mudeford Spit, and some fluffy Shetland cows.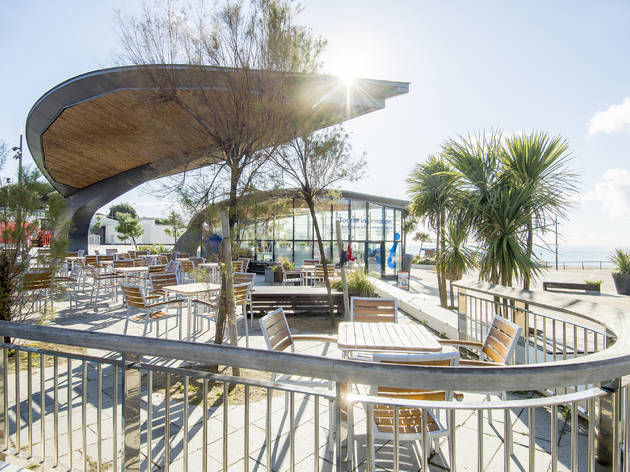 What is it? Recently transformed area of the seafront following the demolition of an extremely ugly cinema.
Why go? The Bournemouth IMAX (described by the Daily Mail as the 'most hated building in Britain') was bought by Bournemouth for one reason: to knock it down. And they did. The local eyesore, which ruined views of the coast, is now an unpleasant memory, and in its place is an open area with a Big Wheel, interactive water play, cafes, zip wire, concert spaces… and a lot of seating to ponder sea and sky from.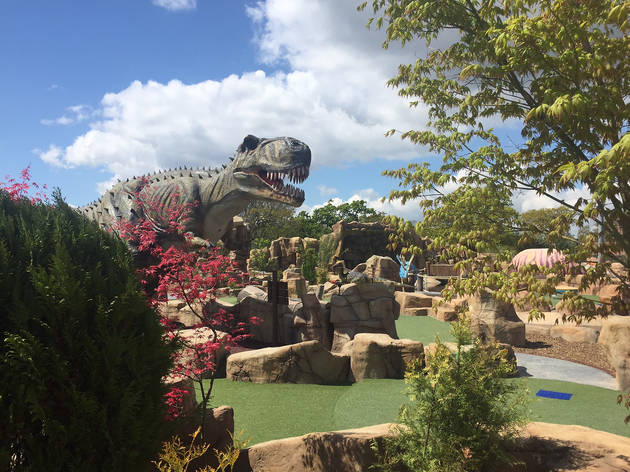 8. Mighty Claws Adventure Golf
What is it? Dinosaur mini golf! Basically, it's mini golf, but with 18-holes worth of dinosaur-related kitsch.
Why go? A trip to the British seaside demands at least some time spent playing old-school entertainments. But if you're bored of arcade games, round up a group of friends and head to Mighty Claws for mini golf fearlessly played in the face of life-sized dinosaurs. It's a better way to celebrate the Jurassic Coast than scratching about for fossils.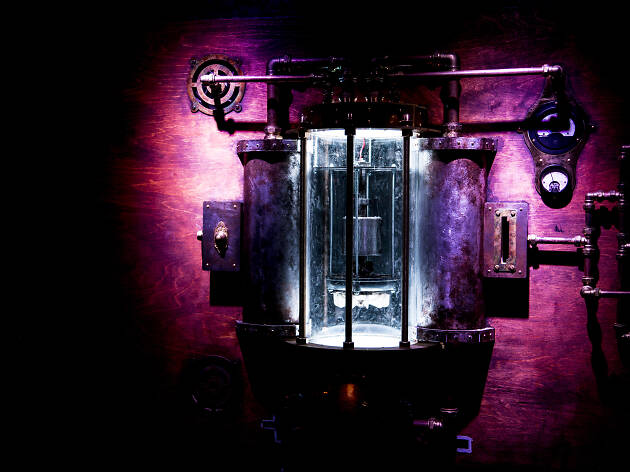 What is it? A steam punk themed escape room where you pretend to be trapped in an olde worlde carnival and need, desperately, to get out.
Why go? Located in the centre of Bournemouth – making it perfect to combine with a night out – The MacGuffin Project is a part of the unstoppable trend for escape rooms. However, everyone who goes says this one is genuinely great. The story is based on a forgotten Victorian Carnival (ideal for an English beach resort) and it's full of gothicky visuals.