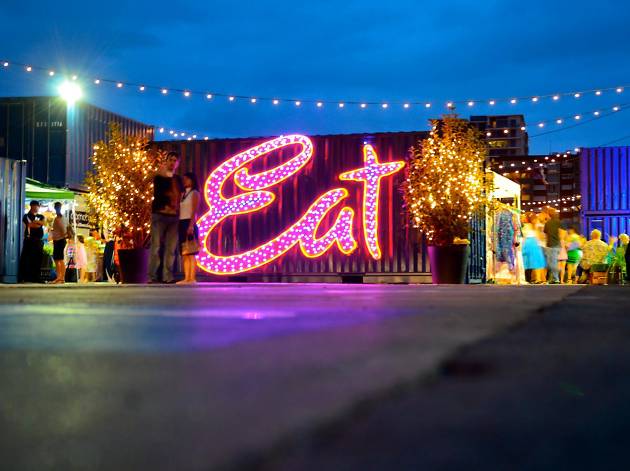 Add a little bit of street food to your weekend
With over 70 vendors creating delicious dishes from all over the world, Eat Street Markets have become a real point of pride for Brisbane. You could try a new vendor every weekend for a year (and you can) and you still wouldn't have eaten all there is on offer. Do yourself a favour and pick up some halloumi fries from Ela Greeko or grab something a little bit left field and pick up a Japanese "pizza" (it's basically okonomiyaki) from Kotetsu.
For something a little more merry there's a Christmas cocktail party on December 6 that includes an all-evening grazing menu drinks from Newstead Brewing Ales and Treasury Estate Wines. If that's not your thing then you can still catch Eat Street Markets every weekend of the year. They're openFriday and Saturday 4pm to 10pm and Sunday 11am to 8pm. Entry is $2.50, kids under 12 free.