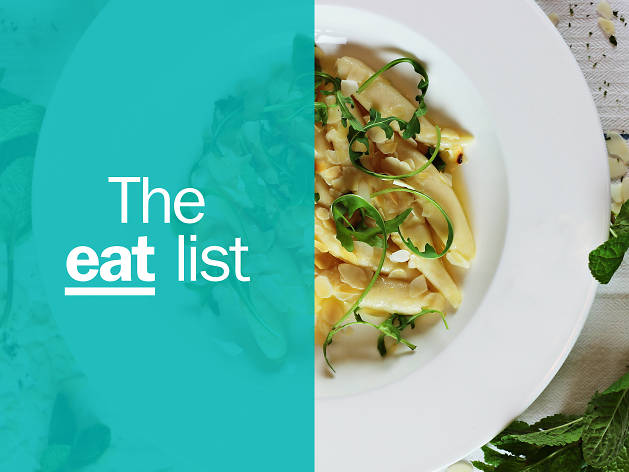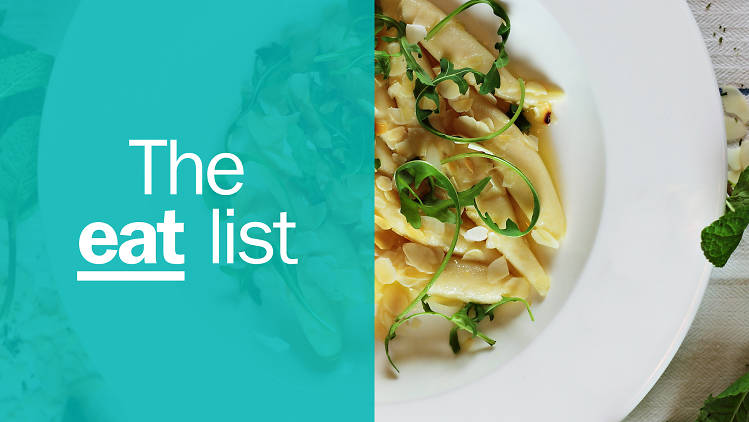 The 15 best restaurants in Burlington
Looking for farm-fresh cuisine in Vermont? Make a beeline for these brilliant Burlington restaurants
If hearing the phrase "Burlington cuisine" conjures up thoughts of sprouted grains and hemp seeds, you're not entirely off-course. Groovy natural food co-ops and funky coffee shops fill this scenic Vermont city (which was also home to the first Ben & Jerry's). That said, the food scene here extends far beyond hippie fare from the '70s, with menus ranging from Middle Eastern and modern Chinese to classic Italian and French. And don't let the college town reputation fool you, Vermonters of all ages take their food seriously, with Burlington restaurants championing friendly refinement over pretension.
Best restaurants in Burlington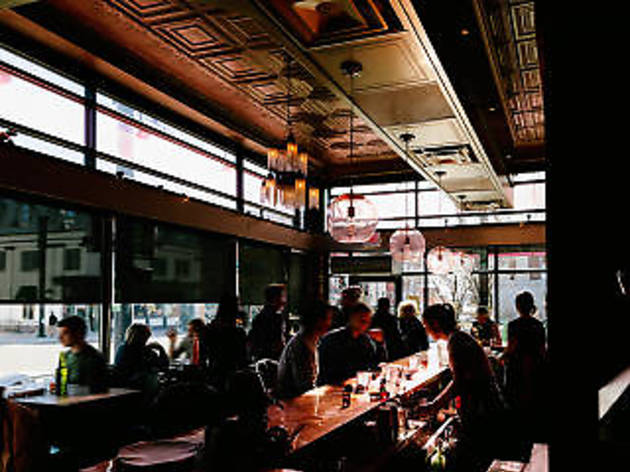 Photograph: Kristin Teig
What is it? This new Mediterranean restaurant quickly garnered national attention when Chef Cara Chigazola Tobin was announced a 2018 James Beard Award semifinalist for "Best Chef Northeast" (the restaurant itself was also in the running for "Best New Restaurant"). The menu is made up entirely of mezze, dips, and breads, inviting guests to share. Bring a group to maximize tastes - you'll want to try everything.
Why Go? To sample vibrant Mediterranean small plates at the hottest ticket in town.
Price: Average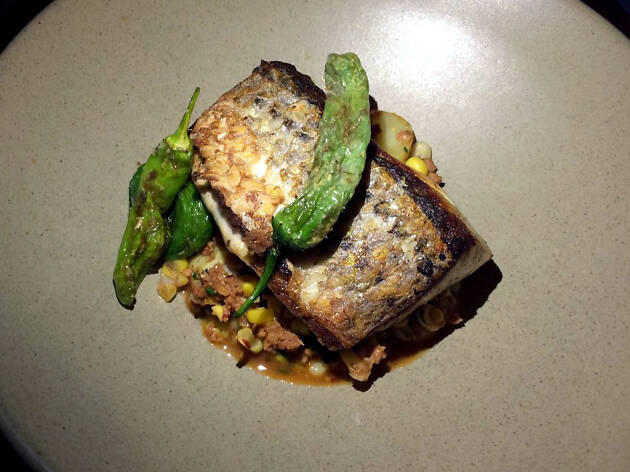 Photograph: Courtesy Yelp/Katie D.
What is it? Hen of the Wood's daily-changing menu offers rustic, seasonal dishes that allow local ingredients to shine. A homey hardwood theme extends throughout, with stacks upon stacks of firewood hinting at the kitchen's penchant for cooking meat, seafood, and vegetables via wood-fired oven. Try snagging a spot at the counter, where the open kitchen allows a glimpse of the chefs at work.
Why Go? For a taste of Burlington's most celebrated farm-to-table cooking.
Price: Pricey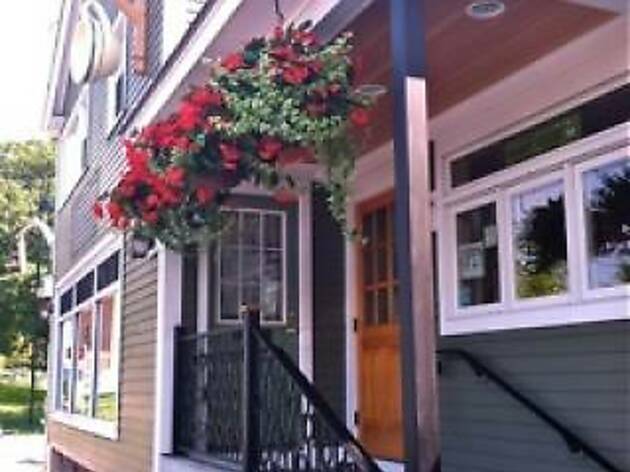 Photograph: Penny Cluse Cafe
What is it? Ask someone from Burlington where to go for brunch, and they're likely to point you towards Penny Cluse. Enduring the long line that's guaranteed to form on weekends at this sunny daytime eatery is considered a rite of passage, and even if you're there for lunch, don't leave without getting the famous gingerbread pancakes for the table.
Why Go? For Burlington's favorite brunch spot of twenty years serving up the freshest morning eats in town.
Price: Average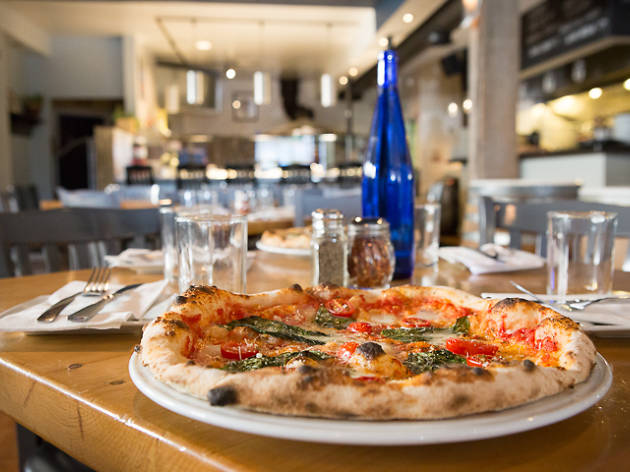 Photograph: Ned Castle
What is it? Burlington has no shortage of pizza spots, but none quite match the level of quality Pizzeria Verità is known for. It's not the raucous slice shop you'd bring a kids' soccer team to after practice; rather, its cozy digs are ideal for an intimate date night or small group gathering. Come for the Neapolitan-style pies, and stay for the expertly-made craft cocktails.
Why Go? For the wood-fired oven churning out over twenty varieties of pizzas to sample.
Price: Average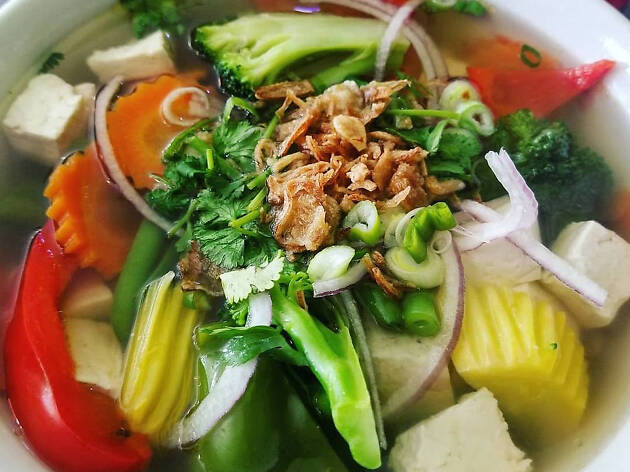 Photograph: Courtesy Yelp/Jennie C.
What is it? Like a lot of great Asian restaurants, Pho Hong ain't fancy, but packs a real punch where it matters: the dishes. The big steaming bowls of pho, flavorful stir-fries and curries, and affordable prices are the main things that attract the locals and loca students alike. That and the BYOB policy. For the warmer months, there's plenty of seating outside.
Why Go? Not even the colourfully painted walls could outshine this Vietnamese food.
Price: Average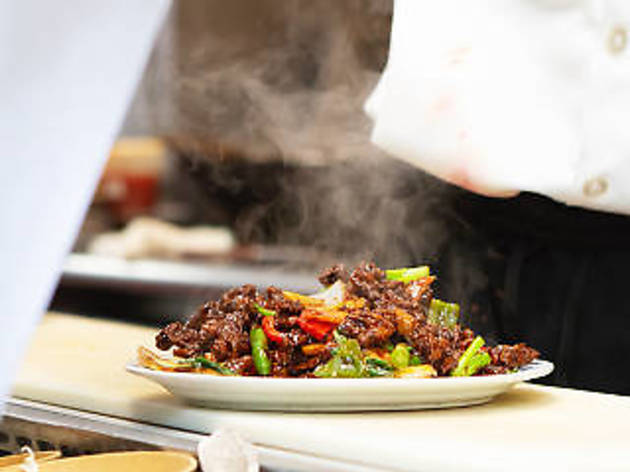 Photograph: Eliza Du Pont Photography
What is it? It's no secret that A Single Pebble serves the freshest Chinese food in Burlington – possibly in the entire Green Mountain State. The modern Chinese restaurant has received national praise, most notably from Alton Brown on the Food Network show, "The Best Thing I Ever Ate." Portions are huge, and sharing is encouraged courtesy of the Lazy Susans donning each table.
Why Go? It's not every day you find life-affirming Chinese food served in an old Victorian house.
Price: Average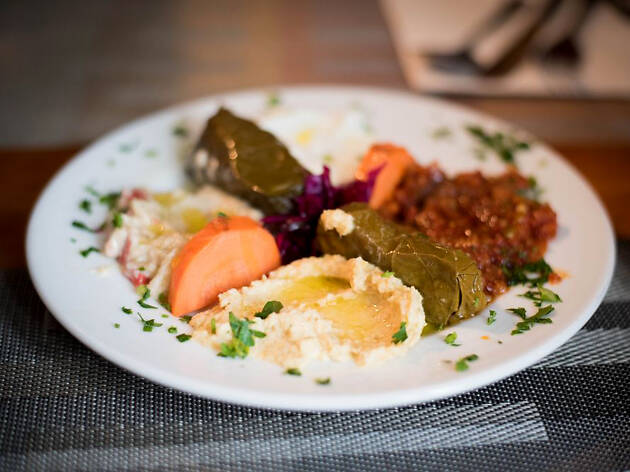 Photograph: Courtesy Yelp/Tulan K.
What is it? Opened by Turkish immigrants, Istanbul Kebab House is casual enough for a spontaneous weekday dinner that still feels special. True to its name, the menu features an abundance of meat and seafood kebabs, along with assorted mezze dishes for sharing. One advantage to visiting during Burlington's warmer, off-peak season is being able to dine on the canopy-covered rooftop.
Why Go? To feast on soul-warming Turkish food in an inviting atmosphere.
Price: Average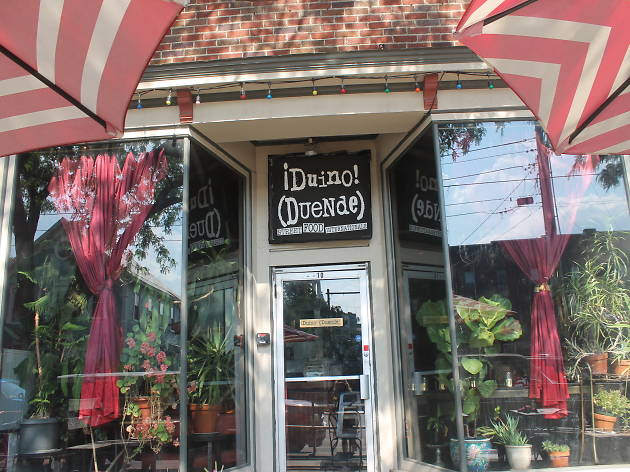 Photograph: Maribeth D'Aquila
What is it? With the bookshelves (full of books), cosy lampshades and multcoloured lights strung up all over the place, Duino Duende gives off a more homely, pub vibe than a restaurant serving international cuisine. But if you're after something adventurous, then thisis the place to come. Start with Korean tacos from LA, followed by chicken and waffles from the South and wash it all down with a Modelo Especial Mexican lager.
Why Go? Take a culinary journey around the world wthout leaving your table.
Price: Average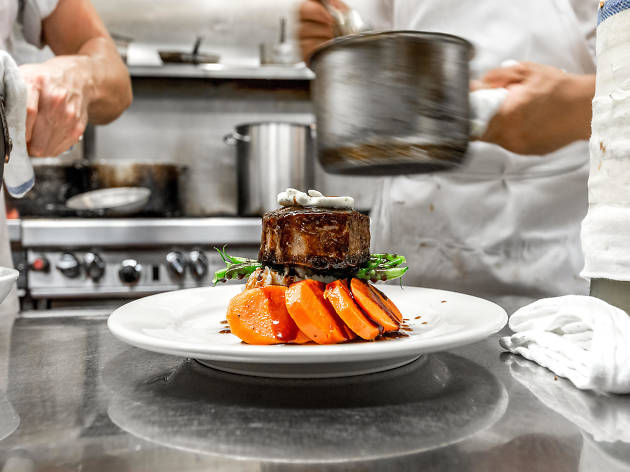 Photograph: Tim Peters
What is it? Imagine exposed old stone walls, chunky wooden ceiling beams and romantically low lighting and you'll likely have a picture of Trattoria Delia in mind. All its ageing charm comes from the fact that the restaurant is housed in an early-nineteenth century building. The menu is just as classic as the decor, with traditional Italian fare on offer. Expect typical dishes like ragu and lasagne, alongside the likes of pollo al mattone ('chicken under a brick' – a brick of potatoes) and acqua pazza ('crazy water' AKA mixed seafood soup).
Why Go? Perfect pasta in a cosy venue that'd make for a great date.
Price: Average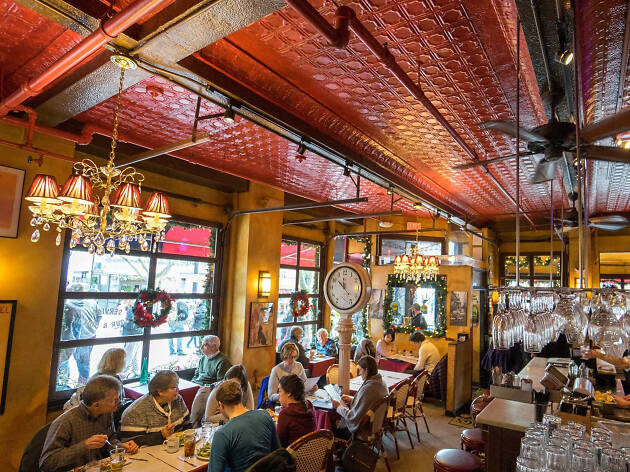 Photograph: Fire & Vine Hospitality
What is it? Located on bustling Church Street, Leunig's exudes Parisian glamour (think: twinkling lights and Art Deco design elements) with convivial warmth. Live jazz often accompanies the traditional French dishes, and insiders know that skipping out on the otherworldly desserts here should be considered criminal. On Sundays, enjoy the epic brunch menu on the outdoor patio for the ultimate people-watching experience.
Why Go? The upscale French food has been delighting Vermonters since 1980.
Price: Pricey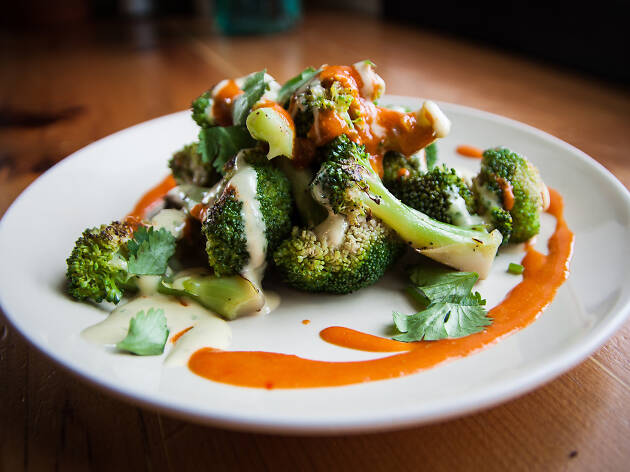 What is it? Situated inside a lofty old mill, Pingala (Sanskrit for "sun energy") is a self-proclaimed "food truck-inspired" café offering an entirely plant-based menu full of fresh-pressed juices and smoothies, colorful rice bowls and hearty sandwiches. Pro-tip: Go early in the day while natural light streams in through the nearly floor-to-ceiling windows, and don't forget a side of their famous eggplant bacon.
Why Go? Because even meat enthusiasts are fans of the feel-good vegan food.
Price: Average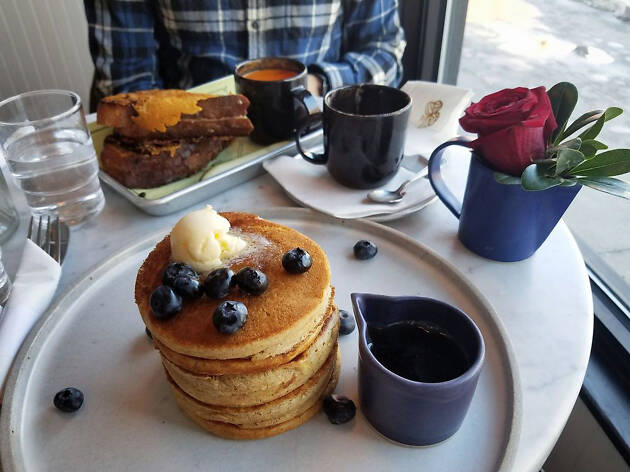 Photograph: Courtesy Yelp/Morgan S.
12. Monarch & The Milkweed
What is it? Dubbed a "fine diner," Monarch & The Milkweed might make you feel like you're in Brooklyn rather than Burlington, with its white subway tiles, marble tabletops, and plentiful natural light. Chef-owner Andrew LeStourgeon (formerly of Hen of the Wood) serves up a succinct yet solid menu laden with comfort classics–expect things like fried chicken sandwiches and biscuits and gravy.
Why Go? To enjoy savory Americana fare and superlative house-made pastries.
Price: Average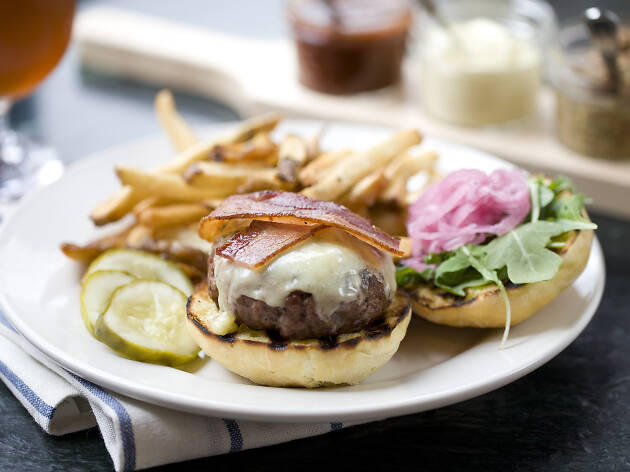 13. Farmhouse Tap & Grill
What is it? If craft beer is your thing, consider moving to Burlington, where craft beer is most people's thing. Since the best thing to pair with a cold one is great grub, it's worth visiting Farmhouse Tap & Grill, which boasts an outdoor beer garden and underground speakeasy. PSA: they carry The Alchemist's Heady Topper, a sought-after local IPA that beer geeks have been known to lose limbs over.
Why Go? For a night out with friends, burgers and craft beer.
Price: Average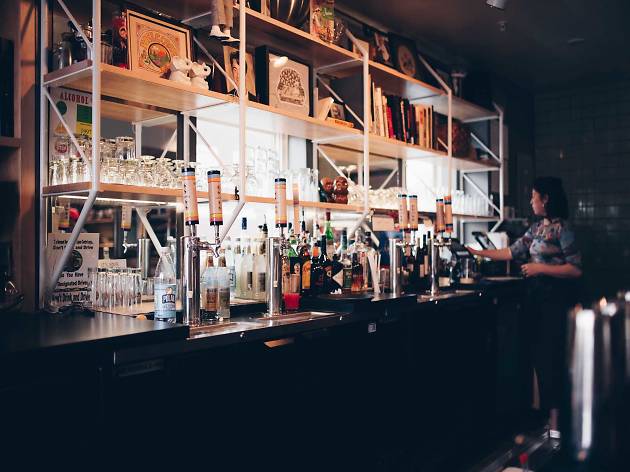 Photograph: Butch & Babe's
What is it? Burlington's Old North End is home to Butch & Babe's, a laid-back yet stylish restaurant with a focus on elevated stick-to-your-ribs dishes. The cooking sensibilities of owner Kortnee Bush's Midwestern roots make their way onto the menu via items like a Chicago-style hot dog, although, in true Burlington fashion, there are ample vegetarian and gluten-free dishes as well.
Why Go? To try modern takes on the classics when it's comfort food you're after.
Price: Average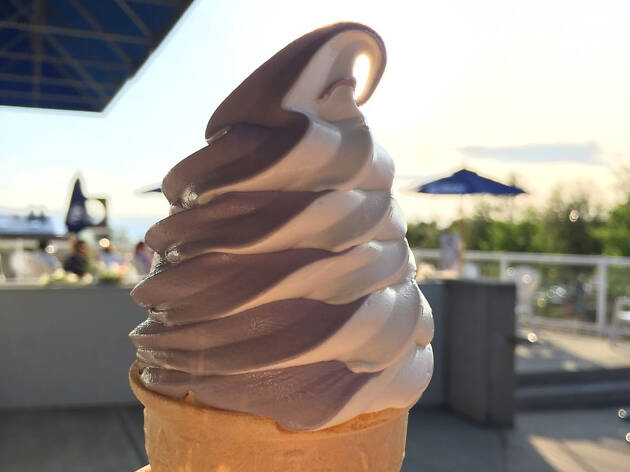 Photograph: Courtesy Yelp/Mariko M.
15. Burlington Bay Market & Café
What is it? What's a Creemee? It's simply what Vermonters like to call soft-serve ice cream, though the rich maple flavor transcends your local Mr. Softee. Burlington Bay is a waterfront café that serves unfussy sandwiches and salads, but their Creemees are the most popular in town – there's nothing better than enjoying one while sitting on the deck overlooking Lake Champlain on a warm day.
Why Go? Because the Vermont eating experience just isn't complete without a maple Creemee.
Price: Bargain
Discover Time Out Market: the best of the city under one roof
Best selling Time Out Offers