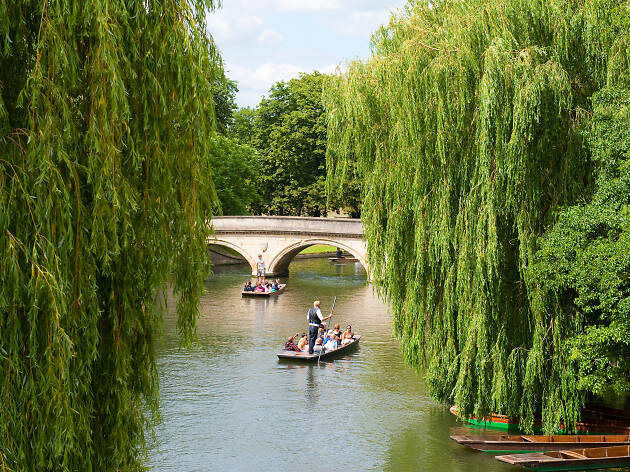 A perfect day in Cambridge
Visit this famous university town for dinky wine bars, honey-coloured colleges and loads of bikes
If Cambridge were a person, they'd be worldly, spirited and always ready to hop on a bike. Far more than just a prestigious, world-famous university, the city (Cambridge is small but it's been a city since 1951) is packed with everything from pop-up food markets to old-as-time pubs. Sitting on the River Cam and with a walkable, vibrant and quite frankly gorgeous centre, this city is as charming as they come.
A perfect day in Cambridge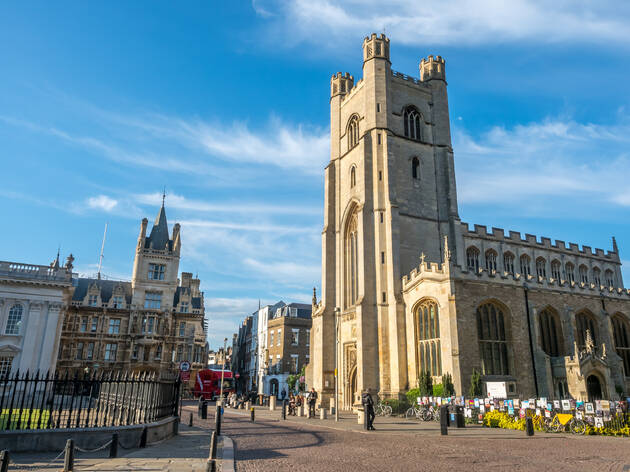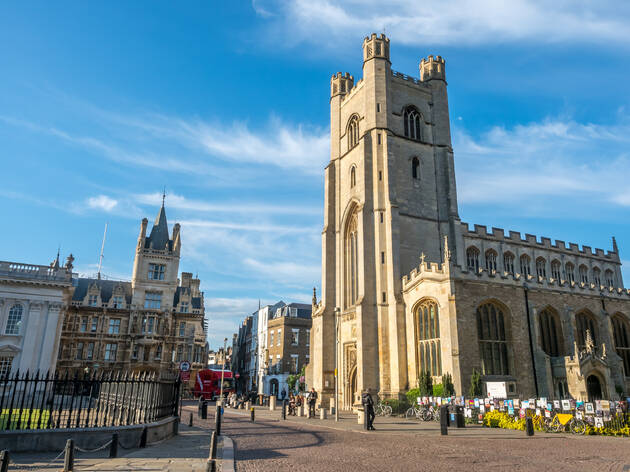 Get your bearings with a bird's eye view of the city. Make your way to Great St Mary's Church. One short climb up a steep and windy staircase later and you'll be at the top of a tower with views over Cambridge's pretty spires.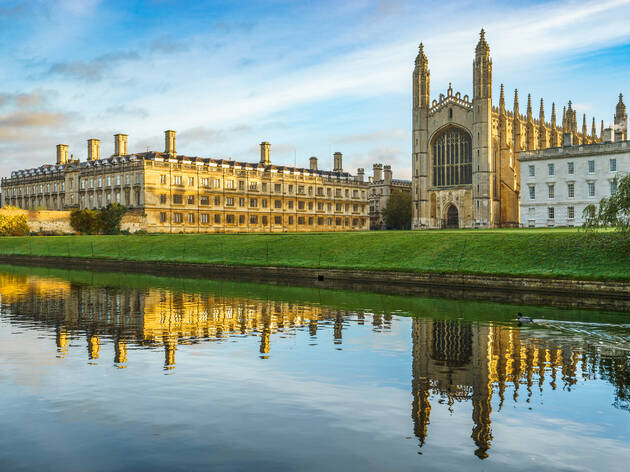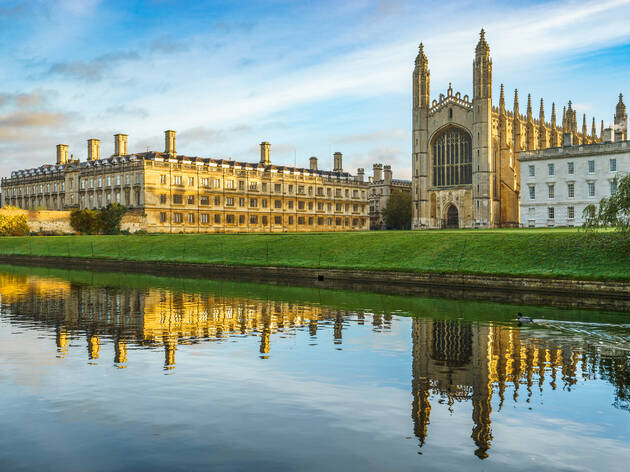 You can't visit Cambridge without peeking into the colleges, with their perfectly mowed lawns and grand libraries. King's College is one of the most famous, but Corpus Christi and St Catharine's are just as stunning. Extra Cambridge points if you rent a bike and explore on two wheels.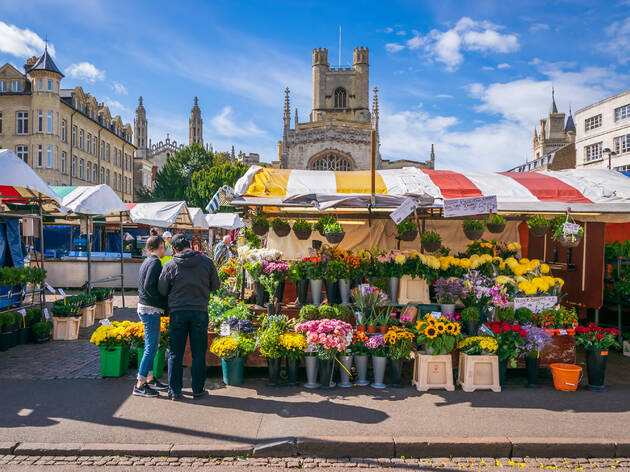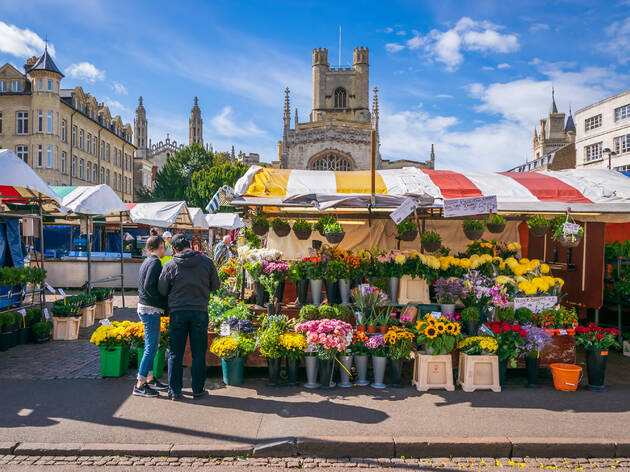 Grab a bite to eat at Market Square. It's like an outdoor version of Greenwich Market minus the crowds. Or eat at local fave the Old Bicycle Shop. It used to be – you guessed it – a shop that sold bikes. It dates back to the 1800s and Charles Darwin is rumoured to have once bought a bike from there.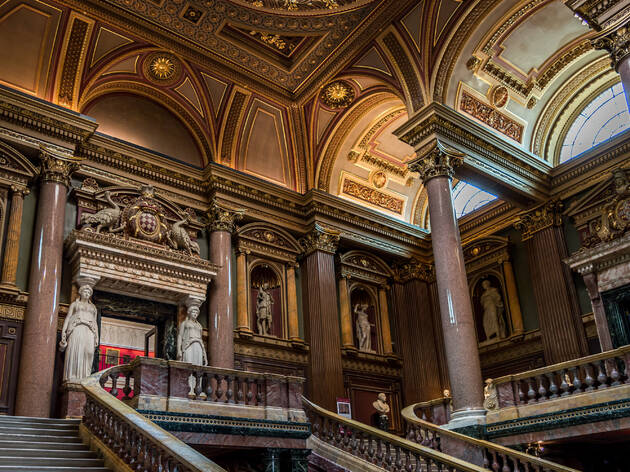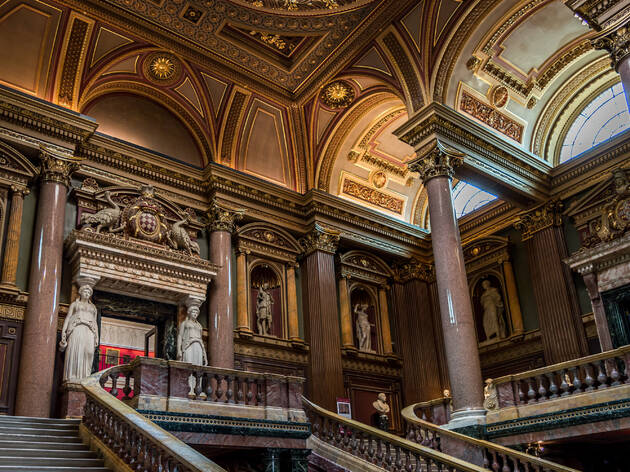 Cambridge Arts Theatre is a total gem that welcomes new shows each week, while the Fitzwilliam Museum, home to art and antiquities, gives the British Museum a run for its money. Don't miss Kettle's Yard, an art gallery and the former home of Jim Ede, a curator at the Tate.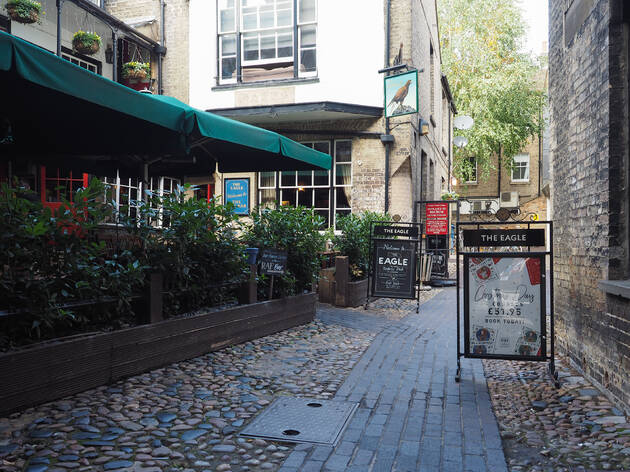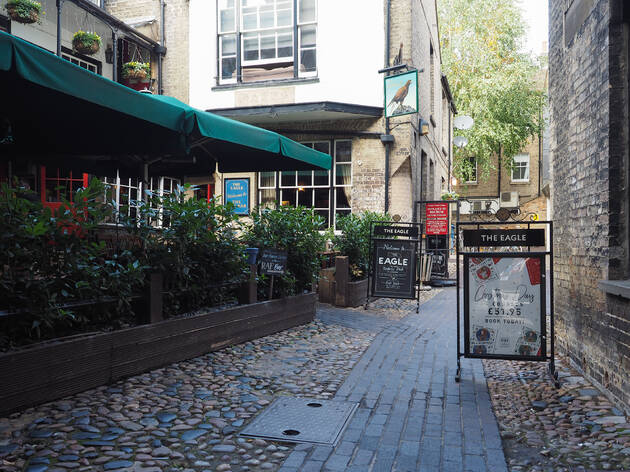 Cambridge Wine Merchants is part shop, part bar, with floor-to-ceiling shelves stuffed with bottles of vino from all over the world. Fancy a pint? Seventeenth-century pub The Eagle is doused in history. It's where Watson and Crick announced their findings on DNA, and has graffiti by WWII airmen on the walls and ceiling.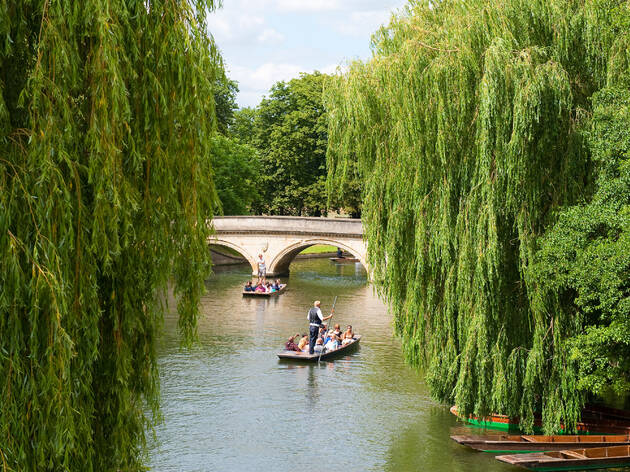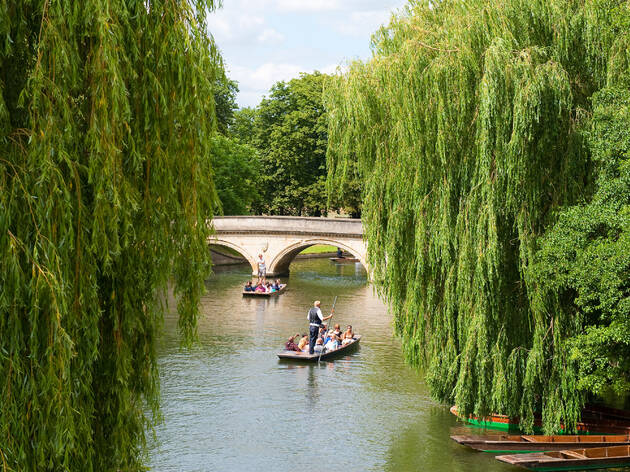 charles best / Alamy Stock Photo
Pack a picnic, pick up a punt from Scudamore's and glide down the River Cam to Grantchester Meadows. Got there in one piece? Enjoy your alfresco nibbles among the greenery. Don't turn your nose up at punting just because it's an obvious Cambridge pursuit – it really is lovely.
Paul Winch-Furness Photographer
And if you stay the night, wake up here
Book a Graduate room or a Senior Fellows suite at this central Cambridge hotel and live out your Oxbridge dreams. Nestled down a side street next to the River Cam, The Varsity Hotel & Spa is the ideal place to rest up after a day spent cycling around the city. There are even river views from the spa's hot tub where you can soothe your burning calves. Keep an eye on the skyline over dinner in the sixth-floor restaurant, which has floor-to-ceiling windows, or head skywards to the rooftop terrace for more stunning vistas with a cucumber collins cocktail in hand. From £155 a night.
Exploring more of Cambridge?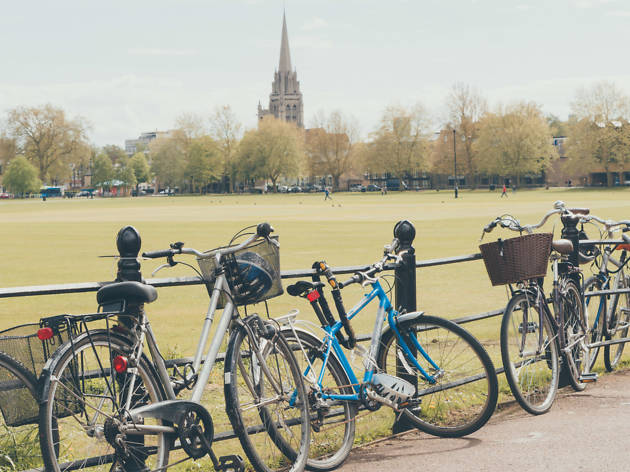 If you thought Cambridge was all countryside air and bucolic riverside walks, then, well… you're spot-on
Best selling Time Out Offers