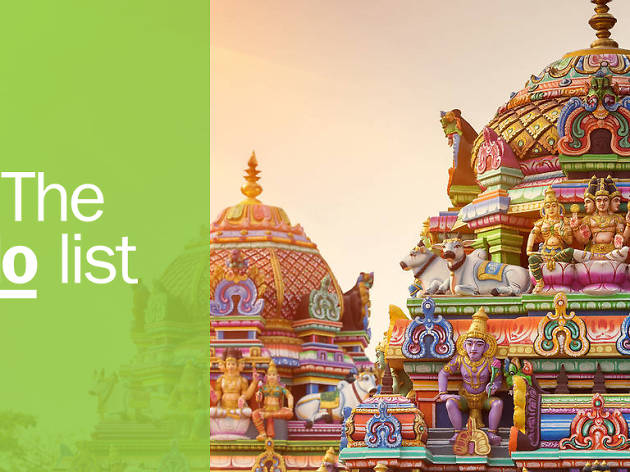 The 13 best things to do in Chennai
Classic South Indian fare, fashion and hospitality take centre stage when tackling the best things to do in Chennai
Once known as Madras, this is the centre of India's cultural and artistic heart, as made apparent on our list of best things to do in Chennai.
Classic South Indian fare, fashion and hospitality are on offer from the historic centre of Mylapore to the seaside of Marina Beach. If you're looking for a party, best head out of town to nearby Mahabalipuram. But if you want to understand how ancient India lives on within a bustling urban city, then Chennai has plenty to see and do.
Done something on this list and loved it? Share it with the hashtag #TimeOutDoList and tag @TimeOutEverywhere.
Find out more about how Time Out selects the very best things to do all over the world.
Best things to do in Chennai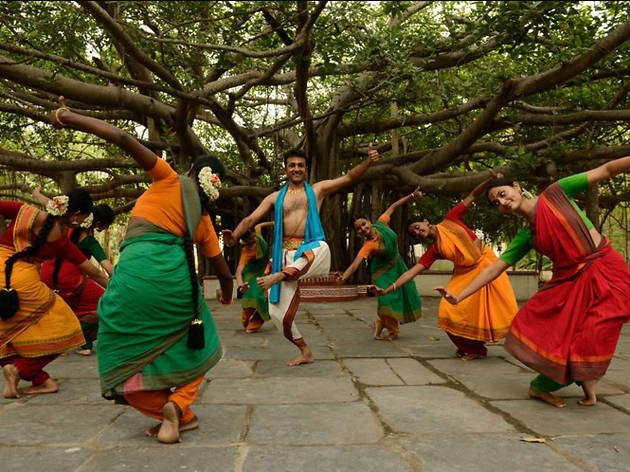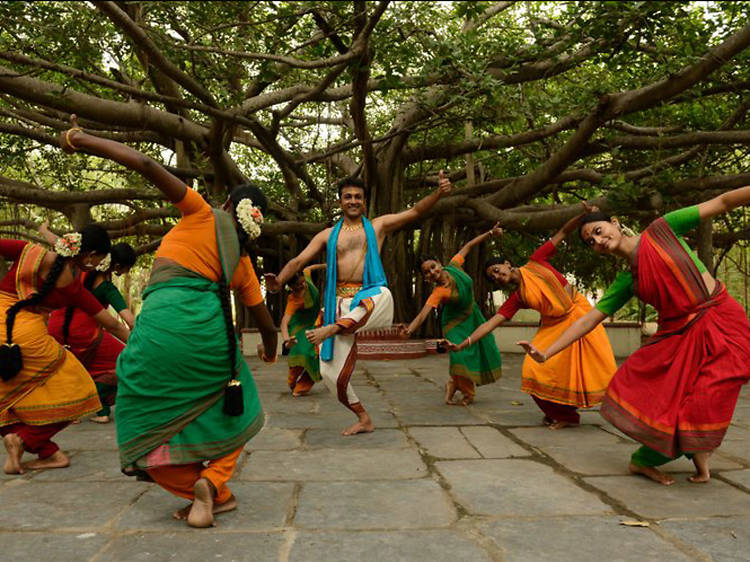 Photograph: Picasa
1. Kalakshetra Foundation
What is it? A school, cultural academy, museum and performance centre all rolled into one. Kalakshetra is dedicated to preserving and teaching classical Indian dance, music, art, and history. Established in 1936, it represents the essence of South India.
Why go? Whether you're an aficionado or just want to experience the best of Tamil arts and culture, a visit to Kalakshetra is a must. There's plenty to do – visiting the museum and arts and crafts centre, relaxing in the leafy grounds – but don't miss catching a performance from classical dance artists.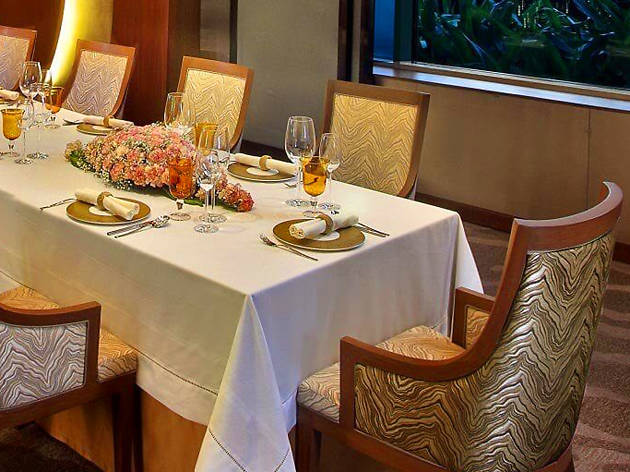 What is it? The hottest restaurant on the Chennai dining scene. Avartana takes authentic South Indian cuisine out of the home and into the modern world.
Why go? There isn't anything gimmicky about Avartana. Rather than using molecular gastronomy for the sake of it, Chef Ajit Bagera treats the traditional flavours of the south with respect while transforming them into something that would get a traditionalist's lunghi in a knot. You'll never look at a humble plate of curd rice the same way again.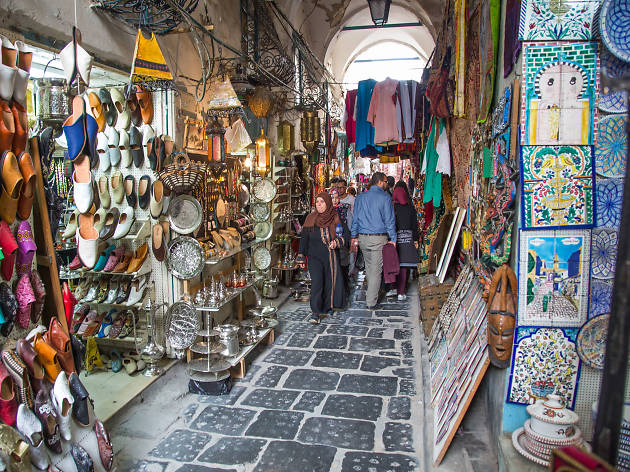 What is it? Known as Black Town in days gone past, this is where locals come to trade everything from vegetables and spices to bangles and stationery.
Why go? You can tell so much about a culture from its markets and Georgetown Bazaar is quintessential Madras. While you can walk this historic area alone, a guide can regale you with stories of generations gone past and, most importantly, show you how to haggle with the best of them.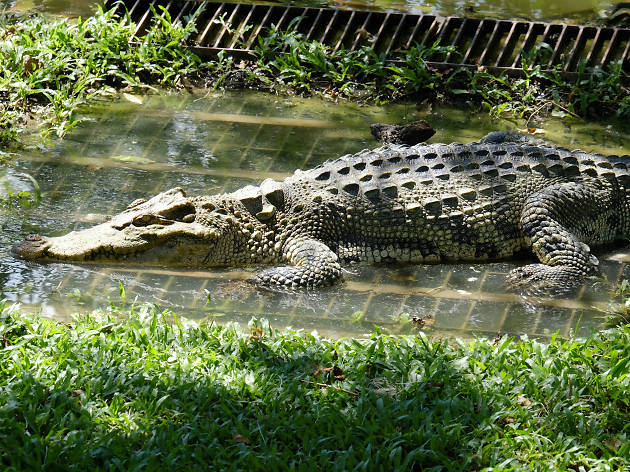 4. Night safari at Madras Crocodile Bank Trust
What is it? The largest crocodile sanctuary in India, home to 17 different species.
Why go? Crocodiles are nocturnal animals, so the best time to see them in action is after dark. With nothing but the moonlight and a small flashlight paving the way, go in search of one of the world's most dangerous animals. It's a rare opportunity to see crocodiles on the prowl, breeding and protecting their home turf.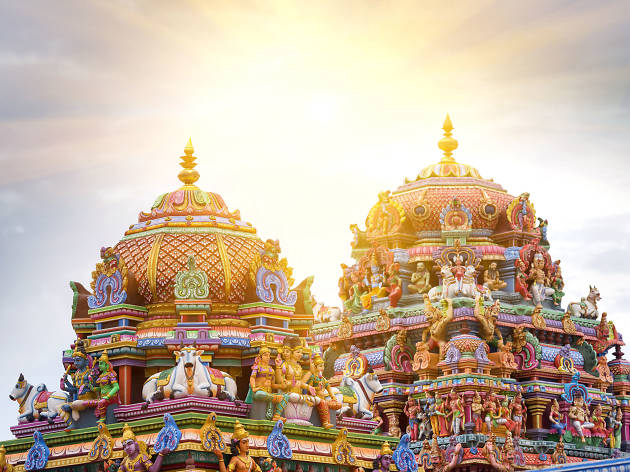 What is it? One of Chennai's oldest temples, dedicated to Lord Shiva, the destroyer. Originally built in the seventh century by the Pallava Dynasty, the Kapaleeshwarar Temple was demolished by the Portuguese and rebuilt in Mylapore ten centuries later.
Why go? To explore the intricately carved gateway, the inner sanctum and numerous shrines. The 'tank' is the central point for festivals, snacks and of course the glorious array of temple offerings. Pick up a selection of sweets to offer on your way in and grab a filtered kaapi (coffee) on your way out.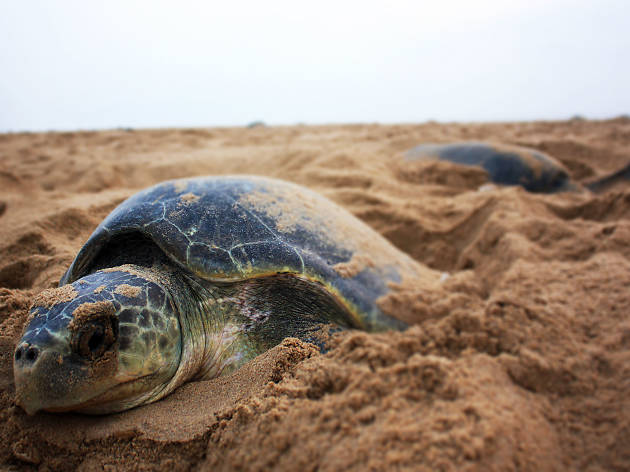 What is it? Every Friday and Saturday night between December and April, the Students Sea Turtle Conservation Network allows locals and tourists to join them as they collect olive ridley turtle eggs and place them in safe hatching grounds.
Why go? It's rare to see an endangered Olive Ridley turtles at close quarters in India. This experience lets you get up close with the gestational process; collecting eggs, seeing how they're cared for in the hatchery, then releasing hatchlings into the sea.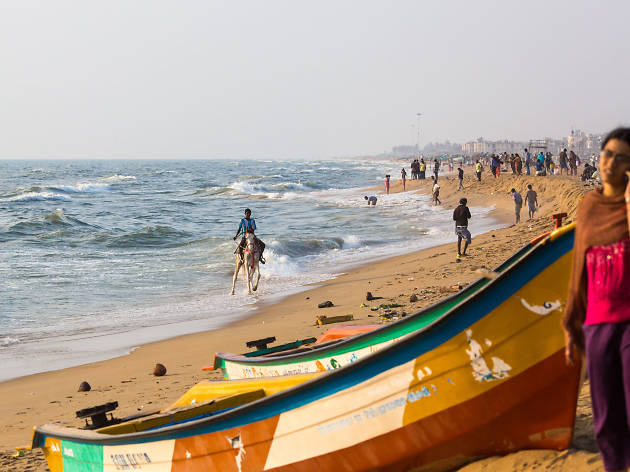 7. Marina Beach and Fort St George
What is it? The British East India Company lives on in spirit in the colonial architecture peppered throughout historic Fort St George and nearby Marina Beach.
Why go? To see the former home of the British Raj. Wander the streets, see the Tamil Nadu Legislative Assembly and soak in the atmosphere of an era. If you're interested in military memorabilia don't miss the Fort Museum. Otherwise, head to Marina Beach and join in a friendly game of beach cricket with local kids.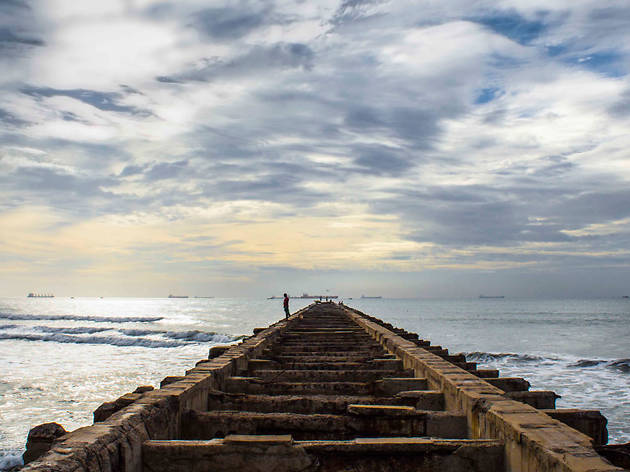 What is it? A tranquil fishing spot where the Thalankuppam River meets the sea.
Why go? To escape the honking and chaos. It's a popular film location so if you're lucky you may even get the chance to be an extra. The best times to visit (and to get a great selfie) are sunrise and sunset. Why not practice your salute to the sun with the sparkling waves as your backdrop?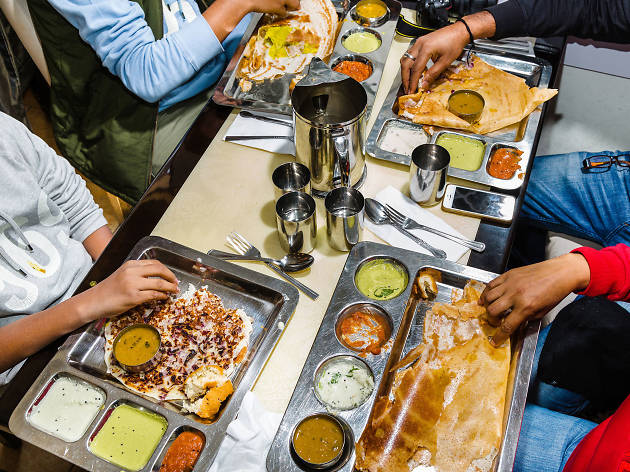 What is it? A humble family restaurant which became a global chain, serving traditional Tamil food morning, noon and night.
Why go? To start your day off with a steaming hot idli (savoury rice cake) dipped in malgapodi (appropriately nicknamed gunpowder). For lunch, get your fix of paper-thin dosas with a delicious array of lip-smacking chutneys. Finish off with a combo to sample the best South Indian cuisine has to offer.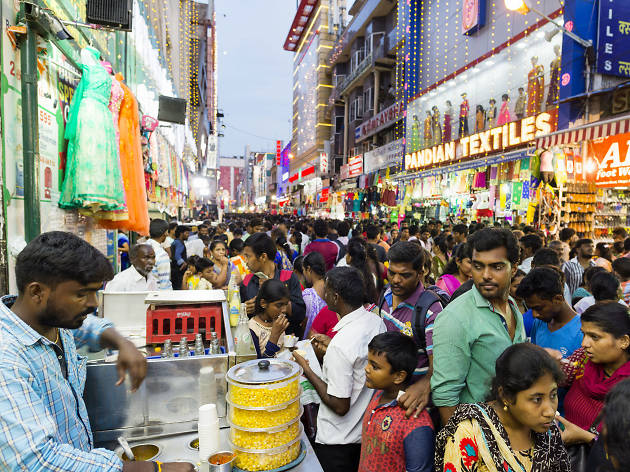 What is it? A neighbourhood where all of Chennai meets to eat, shop, celebrate and shop some more. If you can't find what you're looking for here, it's not worth having.
Why go? During the winter months, T.Nagar (abbreviated from Thyagaraya Nagar) hosts performances from classical musicians and traditional dancers. While this draws in the crowds, it's really the shopping that keeps people coming back. Bring patience and be prepared to fight your way through the crowds for a bargain. If you're searching for a saree, drop into Nalli, the go-to place for exquisite Kanchipuram silk since 1928.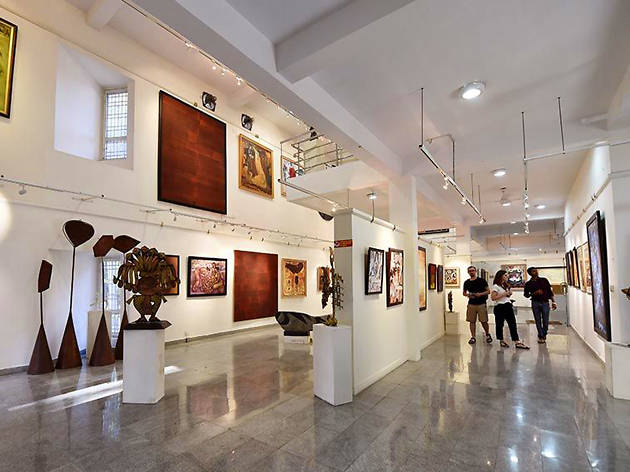 11. Cholamandal Artists Village
What is it? Since 1966, Cholomandal Artists Village has been the largest artistic commune in India.
Why go? This commune is known as one of the birthplaces of modern art in southern India. Wander through the artists' studios, galleries, and workshops, chat with creatives, and perhaps even pick up something unique that you'll treasure for years to come.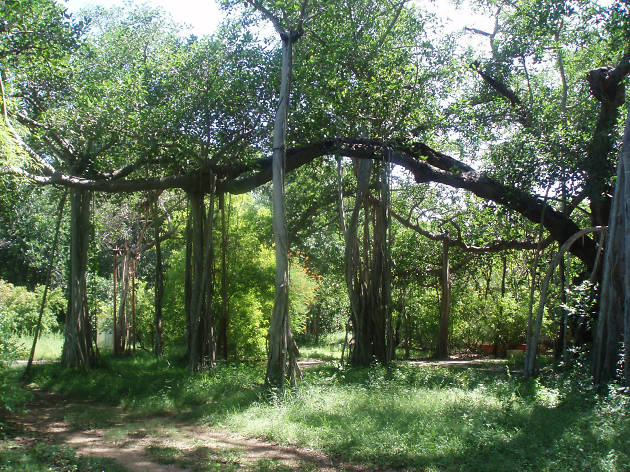 12. The Theosophical Society
What is it? An expansive park in the middle the crowded city.
Why go? To chill out. Close your eyes, take a deep breath, soak in the scent of seasonal blooms, and listen to the chirping of birds hidden within the branches of ancient banyan trees. Explore monuments that celebrate religion in all its forms, from Buddhist shrines to Zoroastrian temples nestled amidst the gardens.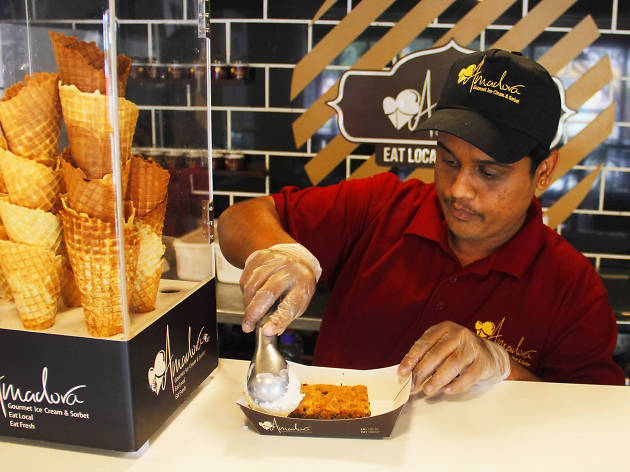 What is it? Chennai's best ice cream parlour.
Why go? With over 250 flavours, picking the perfect scoop can be challenging, so let's make it easy for you. When in Chennai you can't go past a scoop or three of Mami's Filter Kaapi (coffee) ice cream. Indian filtered coffee is traditionally served with frothed milk in a stainless steel tumbler, but in this instance we'll make an exception.
Best selling Time Out Offers