Chicago Underground Film Festival 2012
Gummo director Harmony Korine headlines this year's fest.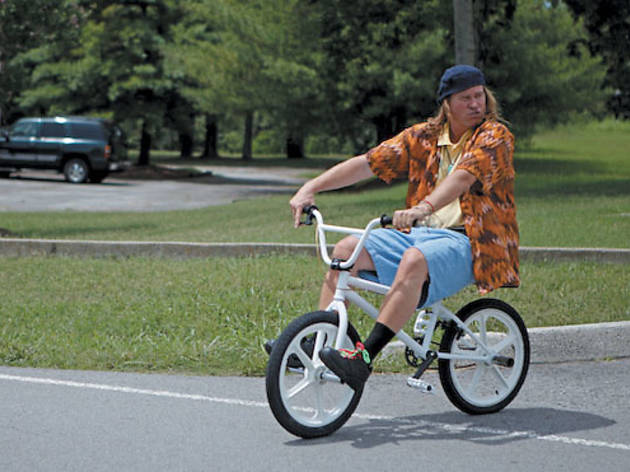 1/7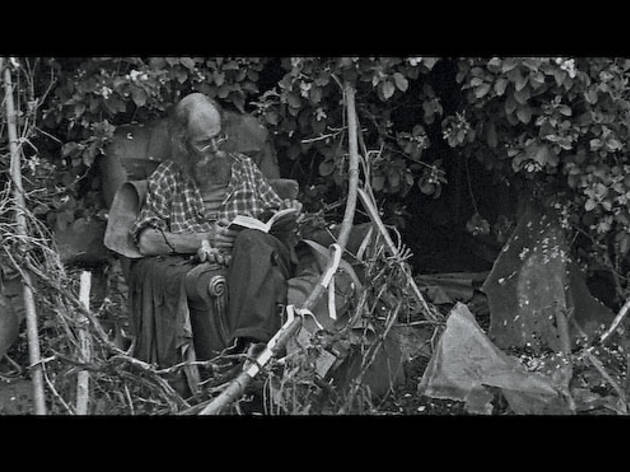 2/7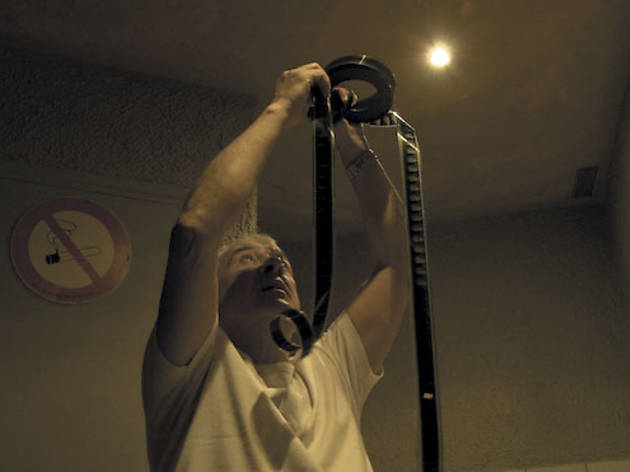 3/7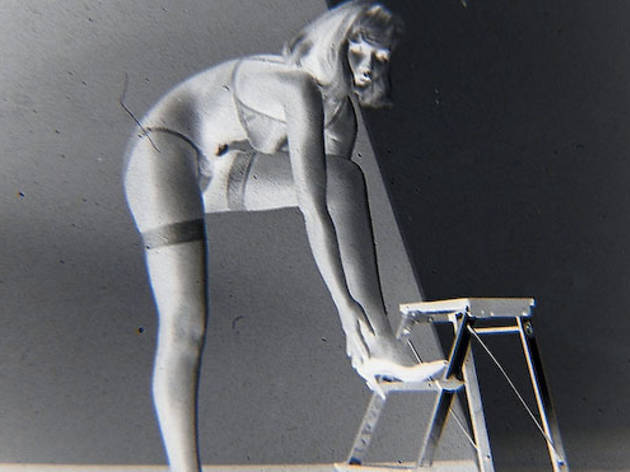 4/7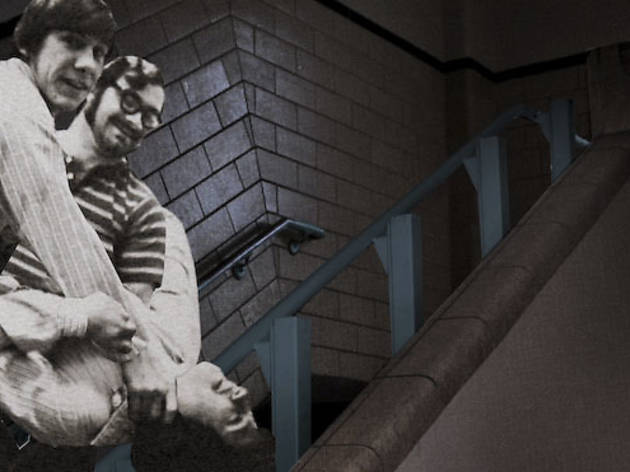 5/7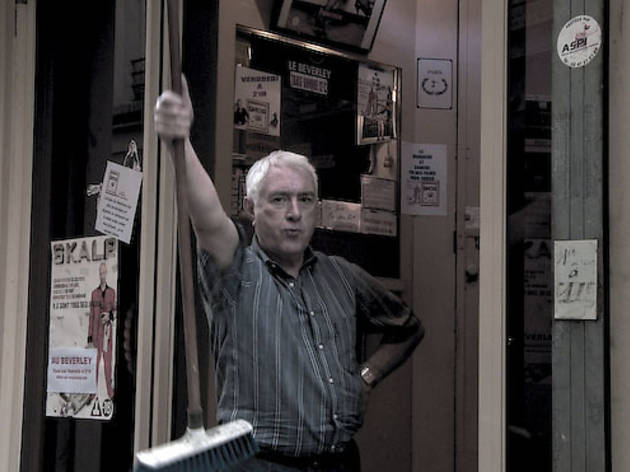 6/7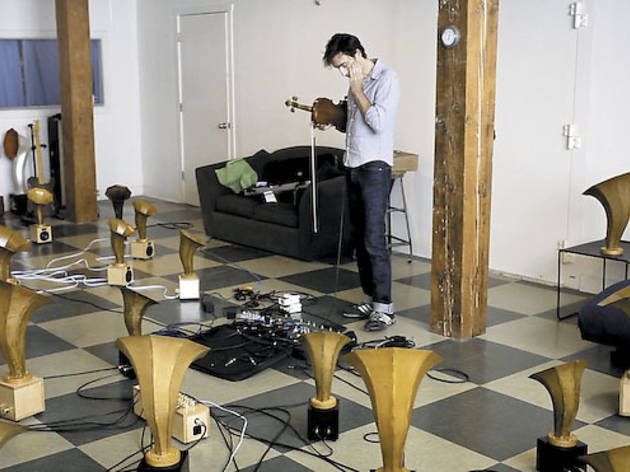 7/7
Opening with the latest bugfuck curiosity from Harmony Korine has to rank just below premiering a new David Lynch joint or unearthing a lost Luis Buñuel movie on the list of dream programming coups at the Chicago Underground Film Festival, now in its 19th year. Is there a contemporary director whose fiercely DIY sensibilities align more perfectly with those of this annual cinema-on-the-fringe smorgasbord?
Those expecting a full-on affront to good taste, à la Gummo or Trash Humpers, may be mildly disappointed with Korine's new doodle, "The Lotus Community Workshop." Val Kilmer stars as motivational speaker "Val Kilmer," a quasi-celebrity guru who fires bizarre self-help commandments at a captivated crowd of roller-rink oddballs. It's unclear whether the actor is skewering the lunatic enthusiasm of, say, Charlie Sheen or commenting on his own faded Hollywood fortune. Regardless, there's something sweetly satisfying about the way Korine cuts between this manic public performance—with deadpan-hilarious reaction shots of the agog disciples—and scenes of Kilmer lying low with a lithe female companion he calls "perfect, like the fireflies." In its sketchy, disposable way, "Lotus" may be the most accessible thing the director has made.
It's also one-third of an opening-night anthology, The Fourth Dimension (Thursday 31), that stalls with Alexsei Fedorchenko's Russian weird-science misfire "Chronoeye" before rallying with first-time filmmaker Jan Kwiecinski's striking closing chapter, "Fawns," about a foursome of boho vagabonds who gallivant through an abandoned Polish town. Uneven by nature, this VICE-curated omnibus suggests a microcosm for the entire fest, where each new screening feels like a sharp left turn into—yes—another dimension.
Shorts program the Dead Talk Back (Saturday 2 and Tuesday 5) offers several of CUFF's strongest selections. A scrapbook of the damned, "Once It Started It Could Not End Otherwise" applies Lewis Klahr's collage-art techniques to the dread-infused tale of a 1970s high school consumed by a contagious existential funk. Meanwhile, "Maurice" catches up with the aging proprietor of one of Europe's last standing pornographic theaters. This gently poignant documentary links the future of its titular subject—a candid connoisseur of blue movies—to that of both 35mm and independently owned cinemas. And Peter Tscherkassky's "Coming Attractions" assembles discarded, ancient commercial outtakes into a kind of rhythmic blooper reel of silent-era acting tropes. It's funny and unnerving in equal measure.
Andrew Bird: Fever Year (June 7) sticks out among CUFF's otherwise weird and wild fare. A tour diary of the Chicago-based troubadour, the film attempts to offer a backstage glimpse of the man behind the music. The trouble is, Bird proves almost perversely averse to talking about his creative process or much of anything else. Faced with an aloof, sometimes uncooperative subject, director Xan Aranda defaults to the reluctant-genius mythologizing that too often characterizes rock docs.
Avid Pitchfork readers would be better off diving into Ben Rivers's soulful Two Years at Sea (Monday 4), which could easily function as a feature-length extrapolation of the lost-in-the-woods creation myth behind Bon Iver's For Emma, Forever Ago. This stunningly beautiful, mostly wordless film traces the daily routine of a hermit-like figure roughing it in the Scottish wilderness. It's a good-faith effort to capture the isolation—and serenity—of life on the edge of civilization. No other title on the schedule better fulfills the outsider-artist promise of this grab-bag festival.
The Chicago Underground Film Festival runs from Thursday 31 to June 7 at the Gene Siskel Film Center.