Elle Fanning interview: "I'm 16. I still go to school dances"
The teenage actress talks Disney princesses, fashion, feminism and getting star-struck meeting Angelina Jolie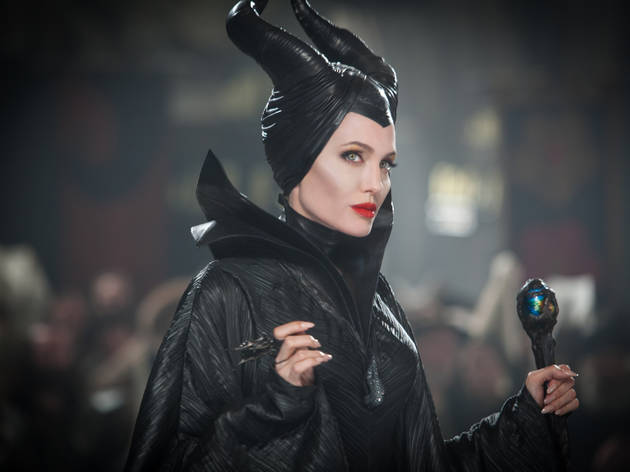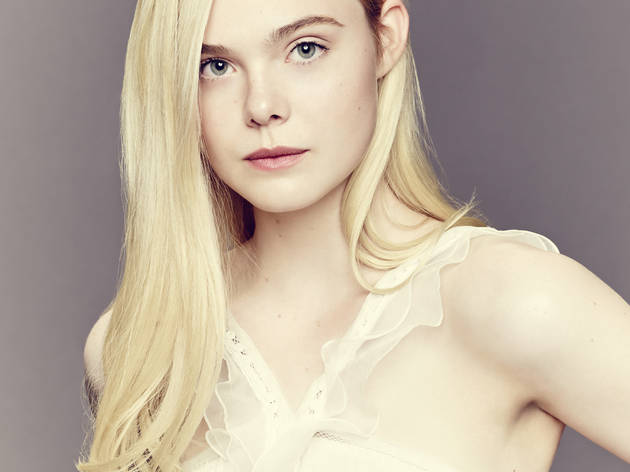 ©Jason Bell/Disney
Once upon a time, Dakota Fanning was the queen of all the Hollywood child actresses. Then along came her little sister Elle, succeeding her to the throne. Now 16, Elle plays Princess Aurora in
Maleficent
, Disney's new live action retelling of
Sleeping Beauty
from the point of view of the eponymous villainess, played by Angelina Jolie.
Fanning is all laughs and smiles when Time Out meets her in London. She's wearing a pink vintage Chanel suit jacket with a miniskirt and fashiony sports socks with her high heels. As you'd expect, her conversation is a mix of old-beyond-her-years film industry chat and teenage slang. The actress landed her first role age two and has been acting ever since, best known for playing a Hollywood star's spoilt daughter in Sofia Coppola's
Somewhere
.
Were you nervous meeting Angelina Jolie for the first time?

Yes! We were at Pinewood Studios rehearsing. Everyone was, like, [whispers] "Angelina's here!" and I turned the corner and there she was. Then you're like: Oh, she's a
lady
! Everyone stares at her, she's so gorgeous. But she gave me a huge hug and said, "I'm so happy we're going to work together, we're going to have so much fun." And it really was.

Were you a fan of Disney princesses growing up?

Yes, and
Sleeping Beauty
was my favourite. I looked like her: blonde hair and pink dress. I love pink. I would go buy her stuff in the Disney store and dress up. It's a dream come true. I watched the animated film so many times.
People are talking about Maleficent as a feminist film. Was it important to you that it focused on female characters?

Yeah. It's hard to find roles that aren't just "the girlfriend," and it's nice to portray iconic women. We do have a prince in our film, and there is romantic love, but there are a lot of different types of love too: like love for your homeland. Maleficent is very protective of the moors—that's her fairy kingdom and she doesn't want a man to take over. Angelina always loved Maleficent as a girl so she wanted to make sure it was right.
Judging from the trailer, the film is quite dark. Is it funny at all?

Yes! Angelina is really funny and
Maleficent
definitely has that dark humour. The three pixies [Imelda Staunton, Lesley Manville And Juno Temple], they're pretty outrageous.
What are your first memories of acting?

Well, I did my first movie when I was two, playing my sister at a younger age. I don't remember being on set. When I was four I did
The Door in the Floor
, with Jeff Bridges and Kim Basinger playing my parents. I remember Jeff and me would draw between takes. He taught me to draw legs!

Do you and Dakota talk about work when you're together?

It's funny, Dakota is at NYU studying Women in Film, but we don't talk about films very much when we're together. We talk about other things. We're four years apart, so when you're 10 and 14 you're fighting. But as we get older we're becoming closer friends and we trust each other not to go tattletale or anything!
Do you think you have a normal relationship with your parents?

Definitely. Our parents always instilled in us that whatever you do, you always have to try your very hardest, never be lazy about it. And if I ever acted pumped up that would be... "No!"
What about friends? Is it hard to keep your friendships normal?

No. My friends were like, "I saw you on a poster! It was really weird!". I was like, "Yeah I'm in that film". They're like, "But you're Elle!" You know, I'm only 16. I still go to school dances and stuff.


Have you ever thought about doing something other than acting?

I do think about it. I do a lot of ballet, five days a week after school. If I wasn't doing this I'd probably dedicate myself to that. But if you're going to be a prima ballerina you have to stop everything. Now that I've done acting, I want to always do it.
Maleficent opens on Friday May 30.