European Union Film Festival 2011
Conceptual documentaries are among the attractions in the Siskel's annual Eurotrip.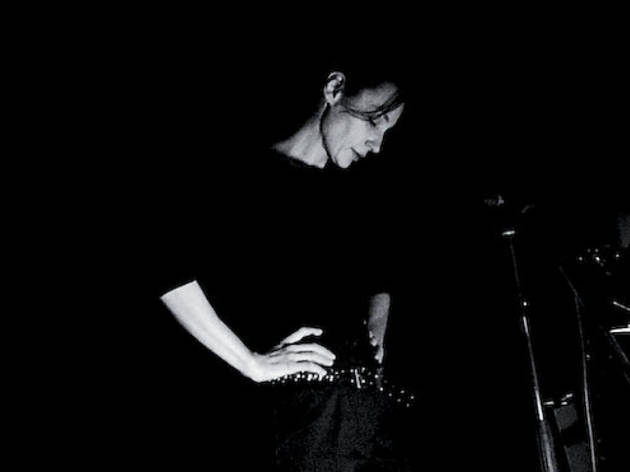 The Gene Siskel Film Center's continental smorgasbord returns this Friday with the 14th Annual European Union Film Festival; only fall's Chicago International Film Festival presents the local cinephile with a similarly daunting array. While the programming in this event is restricted by the need to represent every EU country, the best offerings are just as significant as CIFF's: This year's edition includes the Chicago premieres of such festival favorites as Clio Barnard's The Arbor, Manoel de Oliveira's The Strange Case of Angelica, João Pedro Rodrigues's To Die Like a Man and (in perhaps the biggest coup) Cristi Puiu's Aurora, the Death of Mr. Lazarescu director's latest exercise in real-time experimentation and audience confoundment.
In the latter, from Romania, the director plays a loner who wanders the city's graying apartment complexes. This three-hour procedural is a protracted exercise in watching nothing happen (until, of course, something does). With well-timed gunshots and train whistles strategically placed to rouse slumbering viewers, the film wends its way to a darkly comic punch line, playing on the notion that observing is comprehending. It turns out seeing the movie once isn't seeing it at all.
Shuffling through an inevitably randomized sample (there are 64 films in total), one finds particular strengths in this year's conceptual documentaries. In The Red Chapel, produced by Lars von Trier's Zentropa company, avant-garde theater director Mads Brügger takes two Danish-Korean comedians to North Korea, having convinced the local authorities that he's a Kim Jong-il loyalist. Equal parts prank, fish-out-of-water comedy, exposé on the cogs of totalitarian rule and self-questioning disquisition on the ethics of subversion, it's an intellectual pretzel that keeps turning in on itself. See it after Estonia's Disco and Atomic War, a lively documentary on the role Finnish broadcasting and American pop culture played in upending Soviet propaganda.
The question of art bleeding into life arises again in the lightly comic, life-affirming Le Quattro Volte, an immersion in rural Calabria that might as well be set in the Middle Ages; featuring the fest's most lovable dog and sheep, the movie suggests an amalgam of Brueghel and Jacques Tati. Just as stunning to the eye, Amer, a Belgian homage to Italy's stylish late-'70s giallos, has rabid fans; I found its aggressive, bold-colored palette and slingshot camerawork slightly tiresome in spots, but I can also see how so many have fallen under its spell.
The minimalist antidote to Amer's maximalism, Pedro Costa's Change Nothing has a similarly incantatory quality. Shot in high-contrast black-and-white, it's a concert film of sorts focused on chanteuse-actress Jeanne Balibar's rehearsal process. As she sings the same verses again and again, Costa's odd camera angles keep the viewer from getting too absorbed in the songs; the movie is an ode to the process of artistic creation itself.
With showings by Costa, Oliveira and Rodrigues (whose To Die Like a Man is easily the best and most offbeat tranny mortality story since Fassbinder's In a Year with 13 Moons), Portugal has an especially strong presence this year. Even American-born, French-based director Eugène Green's The Portuguese Nun is set there; it features sometime Oliveira star Leonor Baldaque as a free-spirited but despondent actress wrestling with her role as a 17th-century nun. Elaborately self-reflexive (Green plays the director of the film within the film), it never fully jells, but it's beguiling throughout. The King of Escape, a French sex farce from Alain Guiraudie, the director of 2003's surreal No Rest for the Brave, plays in an even lighter key. Centering on a heavyset, gay truck driver who goes on the run with a teenage girl (The Secret of the Grain's Hafsia Herzi), it pairs off its characters in an impressive number of permutations. In that way, it's a lot like the festival itself.
The European Union Film Festival runs Friday 4 through March 31.