How to become a Hollywood mogul
Jeffrey Katzenberg, the Hollywood big cheese behind the 'Shrek', 'Kung Fu Panda' and 'How to Train Your Dragon' movies, talks about making it to the top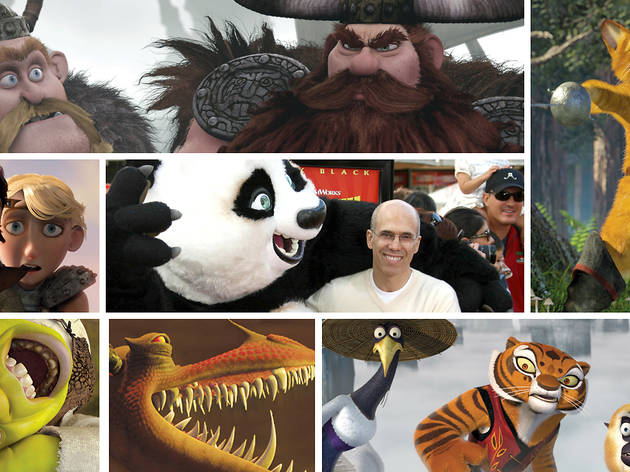 Jeffrey Katzenberg is one of Hollywood's most powerful executives. Never heard of him? The 63-year-old founder and boss of DreamWorks Animation has spent the past two decades making hits like
Shrek
,
Kung Fu Panda
and
How to Train Your Dragon
. Before that, he ran the movies department at Disney. With
How to Train Your Dragon 2
in theaters, we ask Katzenberg for the secrets of his success.
"I'd like to say there was a gameplan, but that wasn't the case. I didn't start out wanting to work in the movie business. I was involved in politics and government in my teens. Getting into movies was an accident. I was just a fan."
"My first job working at a studio was as runner to the chairman of Paramount Pictures."
"I don't pay special attention to what Disney is up to (Katzenberg left the company on bad terms in 1994). I loved my ten years at Disney. I learned everything I know about animation there. But I moved on and started DreamWorks with Steven Spielberg and David Geffen. I'm proud of what we've built. We're on our own path and not following in someone else's footsteps."
"We are inspired by other studios, though. Good movies make me happy. Yes, I wish all good movies were ours, but it doesn't work that way.
The Lego Movie
surprised me. It was better than I expected. Fantastic writing. Clever. I enjoyed
Frozen
a lot. It was a bit of a throwback to the musical style of the '80s, but I thought Disney did a nice job with it. So, seeing good movies is more about inspiration than envy. I won't say there's no envy. Fifty-one percent inspiration! Forty-nine percent envy!"
"To make
How to Train Your Dragon 2
we used completely new state-of-the-art tools and technology. Our animators are now able to animate by hand again, but using computers rather than pieces of paper. It makes the acting much more expressive and rich. It's going to revolutionise animation."
"New technology doesn't make the story better. That comes back to the skill of the filmmakers. There's no technology invented yet to replace the director, the producer, the writers and the storyboard artists."
"A few years back, people questioned the wisdom of us making all our movies in 3D, and whether we should abandon hand-drawn animation. Both turned out to be good bets. We're in the business of making things that are original and unique. That makes them risky because they've never been done before. Sometimes risk equals failure. When we fail, it's pretty public. But it's not fatal. You move on."
"I believe the most important lessons I've learned are from my misses. They're painful but they make you stronger. I've just had a couple of misses (
Mr Peabody & Sherman
and
Turbo
). When you release a film, your heart is in your throat all day. You just don't know. I've been doing this for 40 years, and I still don't know. Movies are not a science. They're an art."
"We throw so much up there on the screen in terms of visual spectacle. I hope people see that when they watch
How to Train Your Dragon 2
. There's no question you're seeing something you can't experience anywhere other than a movie theatre."
"Will cinemas still be here in 20 years' time? Absolutely. Humans like social interaction. The average ticket price in the United States is $8.15. Tell me, what else can you do for $8.15 and be entertained for two hours? Even if the movie is just okay, it's still an afternoon or a night out. It's a social experience. The less we have to go out for necessity, the more we'll choose to go out for fun. Movies are a winner."
How to Train Your Dragon 2
is in theaters now.