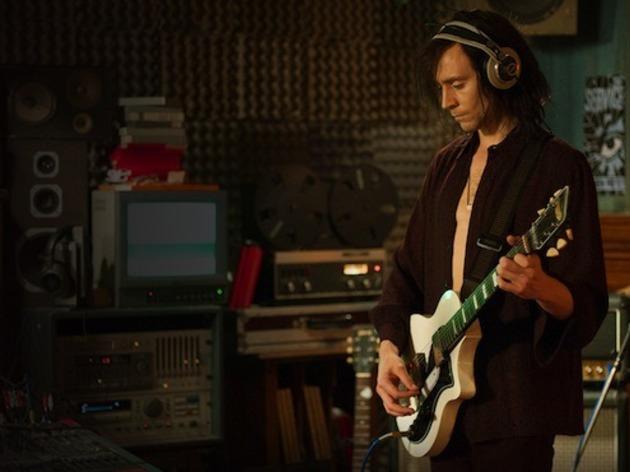 If Jim Jarmusch's languorous, laconic style isn't your bag, his stone-faced vampire comedy won't make you a believer. Those who've already been bitten, however, will swoon like the film's toothy leads whenever their lips touch neck juice. First is Adam (Tom Hiddleston), a depressive bloodsucker living clandestinely in Detroit. He's a musician by trade (there was that time he wrote an adagio for Schubert) and he has a halfhearted longing to commit suicide because the world has been taken over by "zombies" (a.k.a. humans). His long-distance love is the unearthly Eve (Tilda Swinton), who slinks assuredly around Tangier and—since she considers chomping on Homo sapiens a low-class remnant of the Middle Ages—procures high-grade hemoglobin from fellow vamp Christopher Marlowe (John Hurt).
Yes, that Christopher Marlowe, the 16th-century dramatist who, in the movie's logic, may have written all of Shakespeare's plays. Plenty of viewers are sure to be annoyed by Jarmusch's steady stream of hepcat and/or high-culture references (prepare to hear that go-to pejorative, hipster, bandied about). But it's the way this singular writer-director contextualizes his ocean of allusions that makes all the difference: On Adam's wall are photographs of a privileged few "zombie" inspirations like Buster Keaton, Albert Einstein and—finally getting some respect—Rodney Dangerfield. Eve, meanwhile, embraces the new, FaceTiming with Adam on her iPhone 5 and—after she joins her ages-old lover in Motor City—paying homage at the childhood home of Jack White.
All culture has the potential to be beautiful; what irks this duo is the lack of acknowledgment that such sublimity exists. In the modern world, curiosity and sophistication are disposable concepts—expendable like the corpse that Eve's thirsty vamp sibling, Ava (Mia Wasikowska), leaves behind with I-couldn't-resist shamelessness. Jarmusch has created a requiem for a way of looking at life that is being increasingly relegated to the shadows. Yet it's the kind of dirge that, perversely and profoundly, sends you back out into a volatile world with a glad-to-be-alive high.
Follow Keith Uhlich on Twitter: @keithuhlich
Release details
| | |
| --- | --- |
| Rated: | R |
| Release date: | Friday April 11 2014 |
| Duration: | 123 mins |
Cast and crew
Director:
Jim Jarmusch
Screenwriter:
Jim Jarmusch
Cast:
Tom Hiddleston
Tilda Swinton
John Hurt
Mia Wasikowska