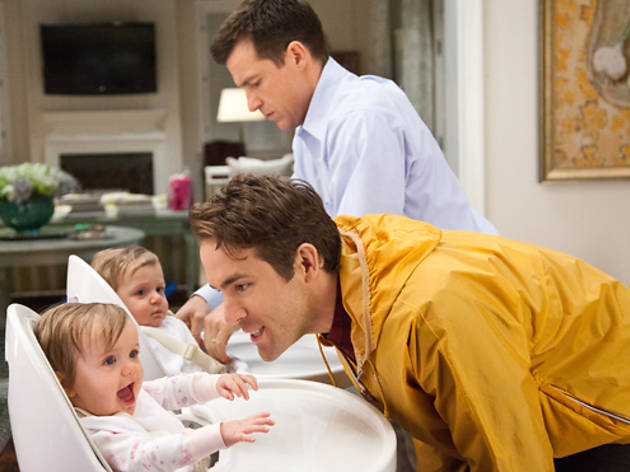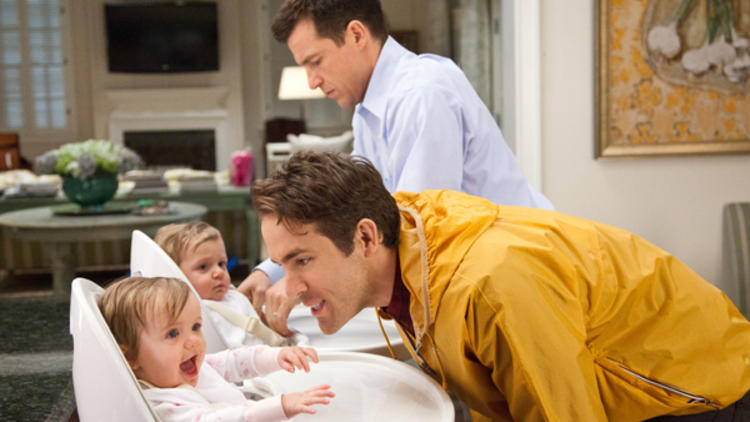 Has the moment finally arrived when we look back upon Freaky Friday as a model of comedic sophistication? Let's rescind that: The mother-daughter switcheroo---particularly the underrated Jamie Lee Curtis--Lindsay Lohan 2003 remake---doesn't deserve our snideness, especially when it knows to start with as wide a chasm as possible between starchy, buttoned-down mom and surly adolescent.
That's the main problem with the aggressively generic The Change-Up, which features two leads who have rarely suggested more than affable blankness. Both have had their moments (Jason Bateman as the cooling husband in Juno, Ryan Reynolds as a casual lothario in Adventureland), but you can't look to them for sharpness. Here, the former plays Dave, a workaholic lawyer-everydad, and Reynolds does his vaguely creepy himbo thing as longtime layabout Mitch. When these old friends piss in a fountain and find their psyches suddenly swapped, it's less a matter of "let the games begin!" as much as "my, have the games begun yet?"
Depending on what you need from this movie, there's slight redemption in its full-on commitment to raunch, both in baby-shit--to-mouth scatology and some choice zingers (Reynolds boasts of performing sexual positions like the Arsenio Hall and the Wolfgang Puck---"no man can eat that much"). And it's refreshing to see the dependable Leslie Mann (Knocked Up) adding an unexpected but playful layer of confident nudity to her miserable-crying-wife roles; she practically blows kissy-face Olivia Wilde off the screen. These small satisfactions don't magically freshen up the script's tired male anxieties, credited to Hangover scribes Jon Lucas and Scott Moore, but they do keep The Change-Up from making you wish you'd changed theaters.
Follow Joshua Rothkopf on Twitter: @joshrothkopf
Watch the trailer
Release details
Rated:
R
Release date:
Friday August 5 2011
Duration:
112 mins
Cast and crew
Director:
David Dobkin
Cast:
Ryan Reynolds
Jason Bateman
Leslie Mann