Toronto International Film Festival 2012 | Wrap-up
The Toronto International Film Festival put the celluloid-digital divide up front.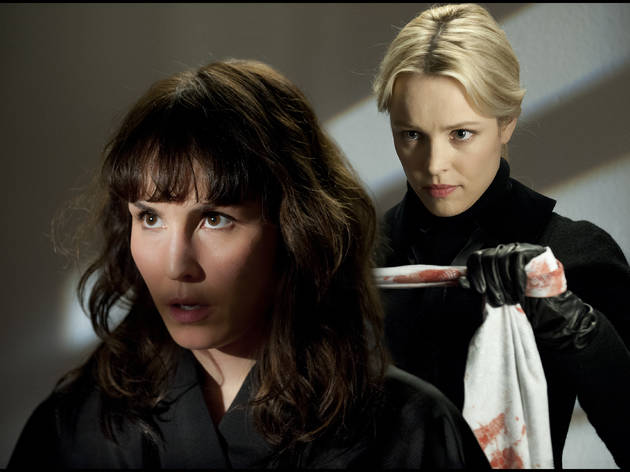 1/8
Noomi Rapace, left, and Rachel McAdams in Passion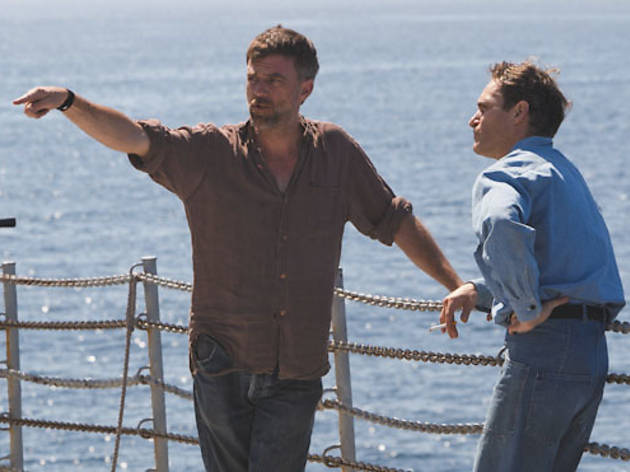 2/8
Paul Thomas Anderson directs Joaquin Phoenix in The Master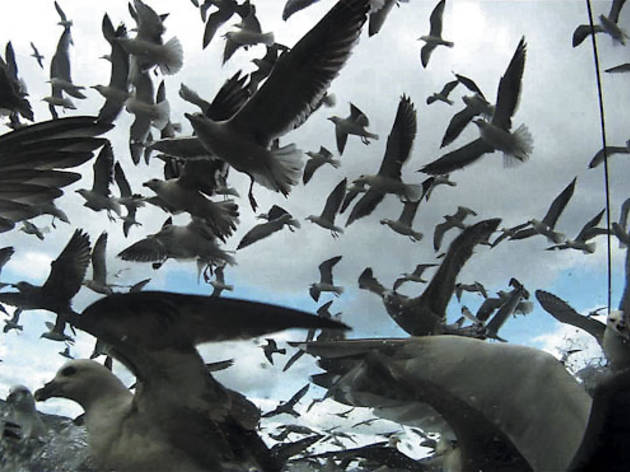 3/8
Leviathan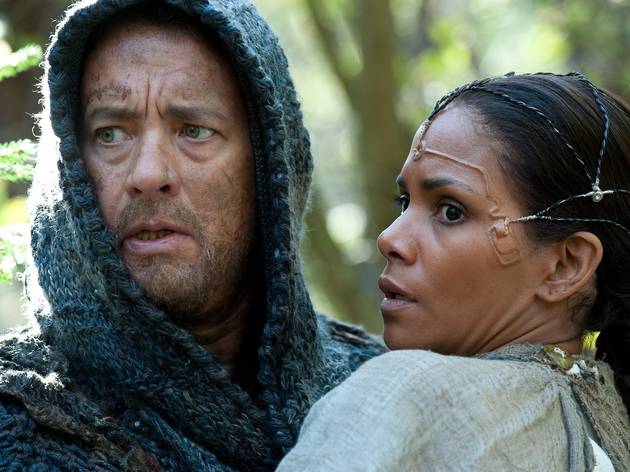 4/8
Tom Hanks and Halle Berry in Cloud Atlas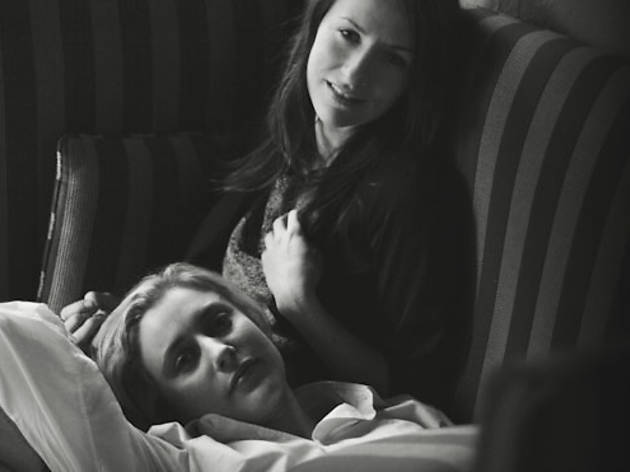 5/8
Greta Gerwig, left, and Mickey Sumner in Frances Ha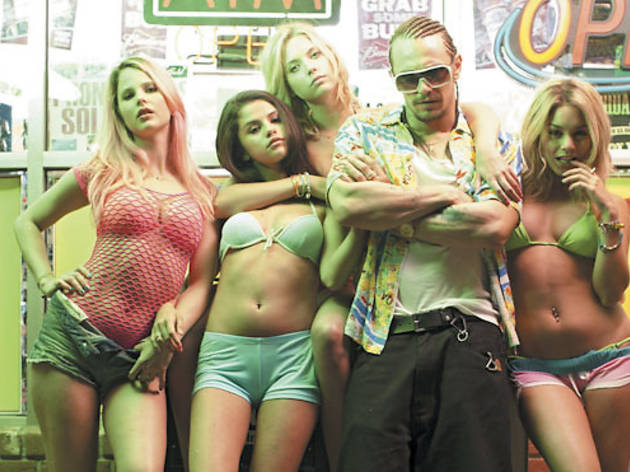 6/8
Spring Breakers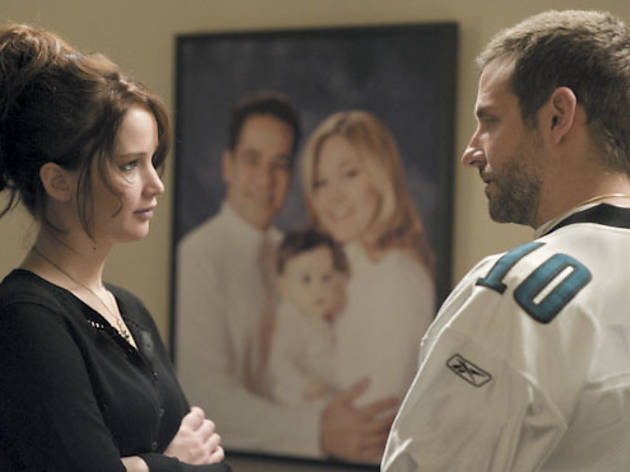 7/8
Jennifer Lawrence and Bradley Cooper in Silver Linings Playbook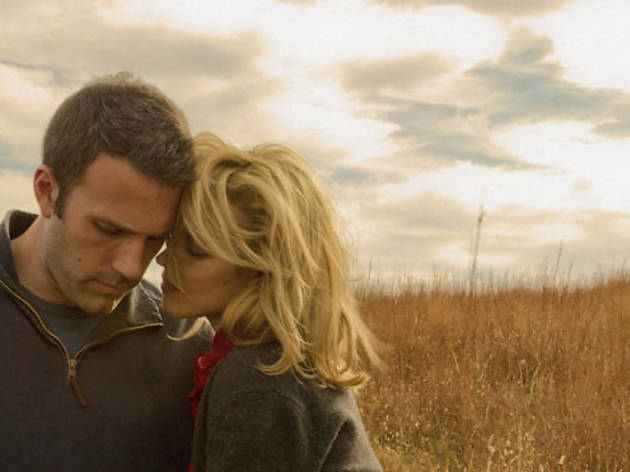 8/8
Ben Affleck and Rachel McAdams in To the Wonder
TORONTO—Just before the Toronto International Film Festival came to a close last weekend, its artistic director, Cameron Bailey, tweeted a crucial statistic: 232 of this year's titles had screened on DCP (or "digital cinema package"), while only 37 had shown on 35mm.
As the Canadian theorist Marshall McLuhan famously wrote, the medium is the message. Years after we've forgotten which films it launched, TIFF 2012 seems likely to go down as the festival that finally forced tastemakers into a dialogue about the global celluloid-to-digital changeover. Like it or not, by next year those numbers will look even more lopsided; soon seeing a new movie in 35mm will be nearly as rare as seeing one in 70mm.
In that regard, Paul Thomas Anderson's The Masterserved as a Trojan horse for starting the conversation. Even those who found the film baffling had to acknowledge the wide-gauge presentation looked fantastic, with a clarity and richness that's vanished from modern theaters; every other title seemed like something less than a movie. The latest of Anderson's chronicles of the American fringe—simultaneously a study of compulsion, a returning-veteran noir and another portrait of single-minded, power-hungry men—it opens here Friday 21 (not in 70mm, alas). Our review is already online at timeoutchicago.com/film.
Juxtaposing an intimate pas de deux against a grand, postwar-climate backdrop, Anderson's movie stood out in a fest where several other major premieres prioritized scale above all else. The Wachowskis' and Tom Tykwer's adaptation of David Mitchell's Cloud Atlas was the most bloated example of that trend, hopscotching from the 19th-century slave trade to a postapocalyptic future with the kind of on-the-nose parallel-action editing that will wow anyone who's never seen Intolerance (1916). The subject matter varies wildly in world-historical importance; it's unclear why Jim Broadbent's escape from a nursing home should have such a cosmic ripple effect.
Terrence Malick alienated even diehards with To the Wonder, a bland semi-autobiographical love story that's striking whenever Malick trains his digital camera on fast-food joints and irritating whenever the voiceover turns to overt evangelizing. Embracing the technological revolution with less self-seriousness, Brian De Palma offered Passion, an absurd but formally adventurous remake of Alain Corneau's 2010 thriller Love Crime, tweaked to make video phones an essential part of the plot.
Only one digi-film, Lucien Castaing-Taylor and Véréna Paravel's Leviathan, legitimately rethought cinematic space. Shot with waterproof cameras on a fishing boat 200 miles off Massachusetts, Leviathan is a documentary of sorts, but this context-free movie has more in common with a Stan Brakhage collage than a Wiseman-esque industry portrait. The film takes full advantage of dexterity afforded by new equipment, diving beneath the waves or plopping us on the deck alongside the day's fresh catch. It made for a great double bill with Barry Levinson's The Bay, an unexpectedly solid found-footage scare flick in which mutant isopods wreak havoc on a Maryland coastal town.
Like Jaws, Levinson's eco-horror film unfolds around the Fourth of July. Set earlier on the vacation calendar, Harmony Korine's Spring Breakers follows four college women from a Christian school as they rob a chicken shack and head down to St. Petersburg, Florida, for a week of binge drinking, bikini vamping and less-than-forthcoming calls to grandma. Featuring enough jiggling flesh to mark it as the work of the Gummo and Trash Humpers director, Spring Breakers also scans as an old-school Risky Business–style sex romp, pared to its most regressive elements. After what they pull off with bling-obsessed drug dealer James Franco, it's unlikely former tween-idol stars Selena Gomez, Vanessa Hudgens and Ashley Benson will ever be associated with Disney again.
Fighting the power in his own way, Noah Baumbach shot Frances Ha in black-and white; small but winning, this wry valentine to star-cowriter Greta Gerwig paints a vivid portrait of twentysomething loneliness-manifested-as-exuberance. Opening in November, David O. Russell's Silver Linings Playbook was the fest's best mainstream comedy. Enlivened with Philadelphia flavor and Russell's expert orchestration of shouting matches, the movie neutralizes a toxic premise: A bipolar mental patient (Bradley Cooper) returns home to live with his parents (Jacki Weaver and, suddenly giving a shit, Robert De Niro) and gets his life on track with the help of a Depressive Pixie Dream Girl (Jennifer Lawrence).
Films about self-discovery, however, don't come much more incisive than Sarah Polley's Stories We Tell, which the actress (director of Away from Her and Take This Waltz) made after learning her dad was not her biological father. Showing how the revelations reverberate through multiple families, Polley prevents the film from becoming TMI by fragmenting it into a mix of interviews, memories and confessions. Notably, Polley shoots her home-movie reenactments not on digital, but celluloid.