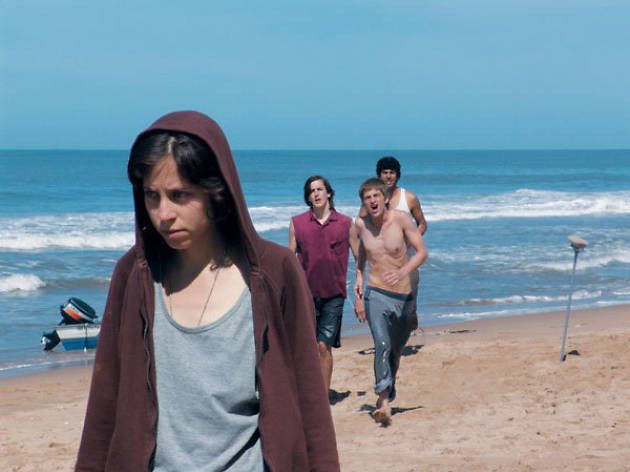 Time Out says
An armful of awards from Cannes, Edinburgh and elsewhere have flagged up Lucía Puenzo's debut feature as something special. And it is. The subject matter's unusual, tracing the dilemma faced by parents of a teenage hermaphrodite as resurgent masculine hormones threaten to change Daddy's 'girl' for ever.
More remarkable though, is the confidence and maturity of its approach, since what might have been preachy or even sensationalist proceeds through generous empathy for its various parties, played out amid evocative surroundings on the rugged coast of southern Uruguay. In an extraordinary central performance, actress Inés Efron turns her character's specific personal issue into a volatile expression of universal adolescent anxieties, her mannish frame a walking index of androgynous uncertainty, her feelings churning over both an alienated present (the family moved from Buenos Aires to keep her from harm) and a future that promises transformation into…whom exactly?
That great Argentinian actor Ricardo Darín anchors the proceedings brilliantly as the marine biologist father who thinks his daughter is perfect as she is, but knows surgery and medication would be required to sustain her femininity – hence the presence in this remote enclave of a visiting surgeon and his disaffected teenage son (Martín Piroyansky, another fearless contribution). Their curdled filial relationship in turn offers another angle on parents too ready to define their children through their sexuality, and further encourages understanding for those outside conventional definitions.
Like Claire Denis' best work, the film is alive to the precise emotional tenor of every moment as it unfolds, which it does unpredictably, provocatively and with affecting reserves of compassion.
Details
Release details
Cast and crew
Director:
Lucía Puenzo
Screenwriter:
Lucía Puenzo
Cast:
Inés Efron
Ricardo Darín
Martín Piroyansky
Germán Palacios
Valeria Bertuccelli
Carolina Peleritti
Martín Piroyanski

Users say