FAQs - Time Out Market Chicago
Find everything you need to know about Time Out Market Chicago including location, opening hours and parking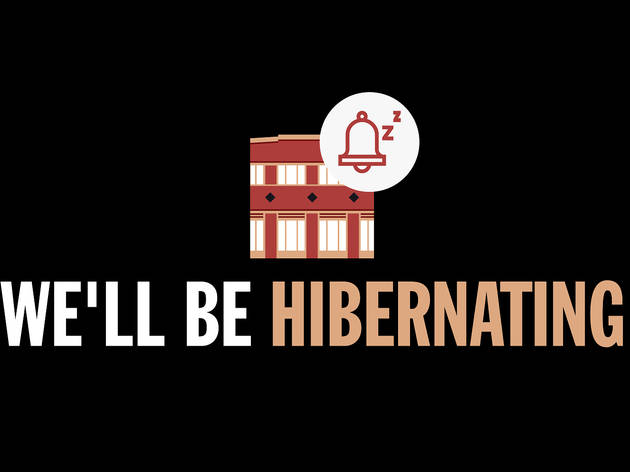 UPDATE: In cooperation with the Illinois state order that currently bans indoor dining—and with the wellbeing of our guests, chefs and employees in mind—all services at Time Out Market Chicago are temporarily paused. That includes outdoor dining, takeout and delivery.
Please follow us @timeoutmarketchicago for more information and reopening updates. In the meantime, we encourage you to support our chefs' brick-and-mortar restaurants, many of which are still serving takeout and delivery or offering outdoor dining. We look forward to seeing you again soon, Chicago!
Do you accept reservations?
Yes, but they are not necessary. You can reserve your socially distanced
table here
before you hop on the L. Or you're welcome to take a seat at our safely partitioned tables anytime you'd like.
What are the market opening hours?
Mon, Tue: Closed
Wed, Thu: 4–9pm
Fri: 4–10pm
Sat: 9am–10pm (Lost Larson opens at 9am; all other kitchens open at 11am)
Sun: 9am–9pm (Lost Larson opens at 9am; all other kitchens open at 11am)
What kind of safety measures is Time Out Market Chicago putting in place?
Time Out Market continues to prioritize the health and safety of its guests, employees and chefs. In addition to following government regulations and protocols, the Market has intensified its safety precautions and implemented systems to provide guests with an enjoyable dining experience.
What we've done for you:

We've implemented less seating inside to better ensure safe social distancing between our guests; partitions on tables for those who dine in with us; an improved air circulation system which replaces the air every six (6) minutes; a contactless payment system has been implemented; there is a dedicated staff of sanitizing personnel cleaning our space at all times; and each counter and bar is outfitted with public shields.
What we expect from you:

Please wash your hands upon entry using our bathrooms or sanitize them at the sanitization stations we've made available throughout the Market; it is required that you use a mask while inside; practice safe social distancing from others; respect the floor signage; and keep groups to a minimum of six (6) people from a maximum of three (3) households.
Are you open for breakfast?
Lost Larson is open for breakfast on Saturday and Sunday beginning at 9am.
Is Wi-Fi available?
Yes. You can sign in to free Wi-Fi at the market.
Do you offer vegan and/or gluten-free options?
Yes, but food sensitivities and allergies should be discussed with the chefs and staff at the market while ordering.
Do you allow pets?
Time Out Market Chicago will allow service animals only.
Is parking available?
Valet parking is available during business hours for $20 (4 hours).
What is the closest CTA Station?
The Morgan Station, which services Pink and Green Line trains, is located two blocks away from Time Out Market Chicago. The Halsted bus (8) also stops at Fulton Market, depositing riders three blocks away from the Market.
Are there ATMs on the premises?
No, Time Out Market Chicago does not have an ATM, however there are several banks nearby: Wintrust Bank (801 W Fulton Market), South Central Bank (323 N Carpenter St) and MB Financial (800 W.Madison).
Do you accept cash?
Right now, all Market vendors and bars are cashless. As an alternative to using your credit or debit card at the eateries, you can purchase a Time Out Market Card, which is pre-loaded and can be topped up at the market. You can always use your credit and debit cards at our bars and eateries.
What is a Time Out Market Card?
The Time Out Market Card can be treated as currency at Time Out Market Chicago. You'll use it in place of cash and refill it as needed. For more information, please see the Time Out Market Card's terms of service here.
Where are you located?
Find us at 916 West Fulton Market, at the corner of Fulton Market and Sangamon Street. We have two entrances on the Fulton Market side of the building.
How do I order food and drinks at Time Out Market Chicago?
Contactless ordering is available for Apple and Android smartphones through the Time Out Market app. Guests can search for 'Time Out Market' via the App Store or Google Play to download the app for free. Through the app, the progress of an order can be tracked through email, text, and/or push notifications.
Is the rooftop open year-round?
Weather permitting, yes!
Is the Market available for private events?
The third floor and select sections of the second floor are available for private events. Please contact infochicago@timeoutmarket.com for more information.